We use affiliate links. If you buy something through the links on this page, we may earn a commission at no cost to you. Learn more.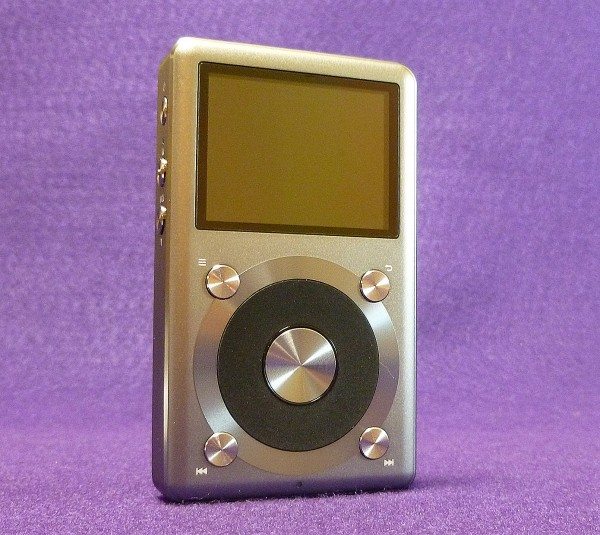 A little over a year ago, I reviewed the Fiio X3 digital audio player (DAP). I liked the sound (still do) and its ability to play higher resolution files than my trusty iPod Classic. However, its interface suc… left a lot to be desired. Plus the arrangement and purpose of buttons was confusing at best. Not anymore. As they say, that was then; this is now. Say hello to the new Fiio X3 2nd gen.

Fiio is making strides not only in the DAP market, but they continually upgrade their products in noticeable ways. The original X3 sounds great and is able to play lossless AIFF, APE, FLAC ALAC WMA and WAV formats up to 192K/24B.The 2nd Gen Fiio X3 now also supports both DSD and SACD file formats. These are extremely high-res formats that until recently, were only available on DAPs that cost over $1000 dollars. DSD is still rare, but it's good to know that anyone curious about this format can play it without shelling out big bucks. I know this all sounds a bit geeky, but it matters to those who strive for the highest quality audio their budget will allow.
Note: Theoretically, a 192K/24B music file will sound better than any MP3 file or even a CD. However, that's not always true. The source material is far more important to how the final output sounds, but that's a discussion for a later date. For this review, we will assume 192K/24B sounds better than CD.
The addition of DSD and SACD playback ability is not what makes this new version X3 better. What does make it better is completely new and much easier to comprehend hardware and an easier-to-use revamped user interface. While the original X3 had its share of confusing buttons and an unfriendly interface, the 2nd Gen X3 now looks and acts similar to an iPod Classic complete with a scroll wheel that lets you move through myriad lists of songs, artists and albums. Yet, as improved as the X3's new user interface is, it still lags behind the now discontinued iPod Classic usability. Apple got the iPod interface almost perfect from day one and no one has yet designed anything better for digital music players at any price range. No one.
However, if we are to enjoy what is currently offered in digital audio players, we need to realize that the original iPod is dead and gone and begin to appreciate these new DAP's audio capabilities that go way beyond the original iPod.
Right off the bat, there is the digital audio converter (DAC) chip. Fiio has prided itself on having some of the best DAC chips available. These chips alone can sometimes determine if your music sounds as good as it can—or not. As cool as Apple's iPods were, they were never known for audio quality being the best it could have been. The last iPod Classic had a pretty good DAC chip, but Fiio's are better in every way. The X3 incorporates a Cirrus Logic CS34398 DAC coupled with a low-pass filter which results in a totally quiet background and uncolored sound, so all you hear is the music and nothing you shouldn't.
Note: the Fiio X3 can also be used as a stand-alone DAC for those times when you may want to listen to music directly from a computer and want to bypass the headphone port (which is one of the worst ways to listen with respects to quality). Using one of the computer's USB ports with the X3, results in cleaner and more accurate-sounding music when used with better headphones.
Note: If your earphones/headphones consist of the free buds that came with a smartphone, any improvements from the Fiio X3 are wasted.
Not only are the DAC chips better, there are other audio tricks the X3 has that the iPod never did. For instance, the X3 has dual crystal oscillators. You may ask, "What the heck is that and why should I care?" Well, if you are listening through portable speakers or less expensive headphones, you won't (see note above). However, with high-end headphones—the kind that cost more than your iPod/iPhone—these oscillators can help diminish digital jitter and conversion artifacts—unique digital distortions that can occur and be audible with more sensitive equipment.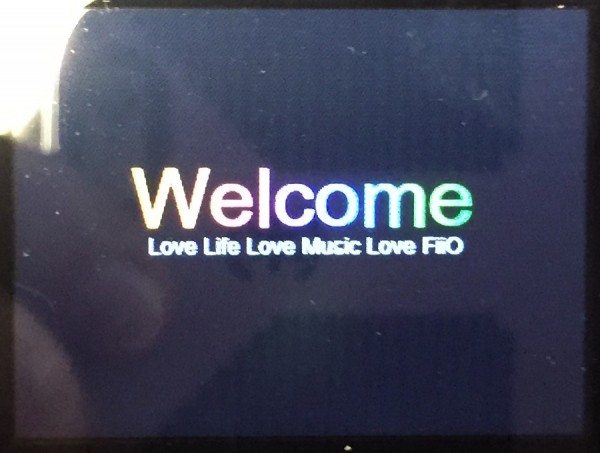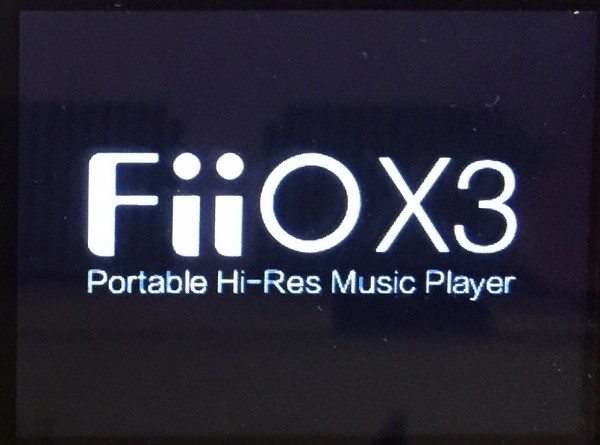 Are your ears—I mean, eyes— glazing over yet? Mine are, so let's move on to what you can more readily appreciate about the X3. As I mentioned earlier, the interface is vastly improved. I was able to figure my way around the unit with minimal instructions. There is an ON button. The iPod didn't have one—any button automatically turned it on. My, how Apple has spoiled us. A cute, animated Welcome greets you as it starts up, and quickly reveals five icons indicating where the scroll wheel can take you: Now Playing, Category, Browse Files, Play Settings and System Settings. Music is listed in the Browse Files section. Browse Music would have been more clear. From there, the music is listed in alphabetical order and is easily accessible.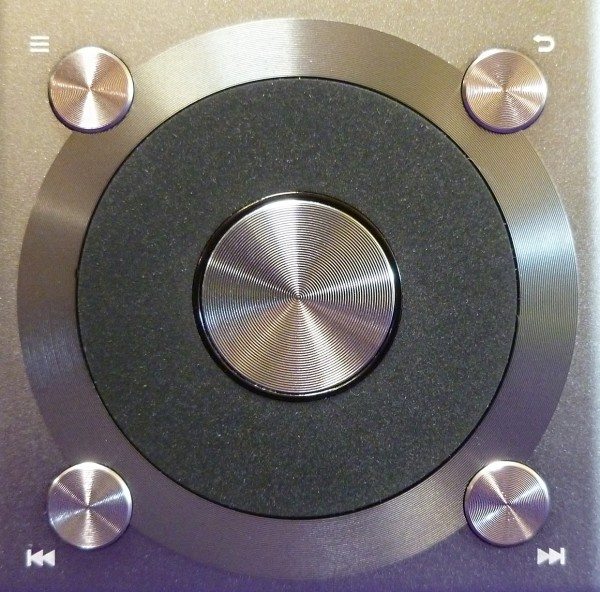 The scroll wheel is not a smooth operation. There are definite "bumps" that can be felt as scrolling takes place. It's not bad; it's just different if you're used to the smoothness of the iPod wheel.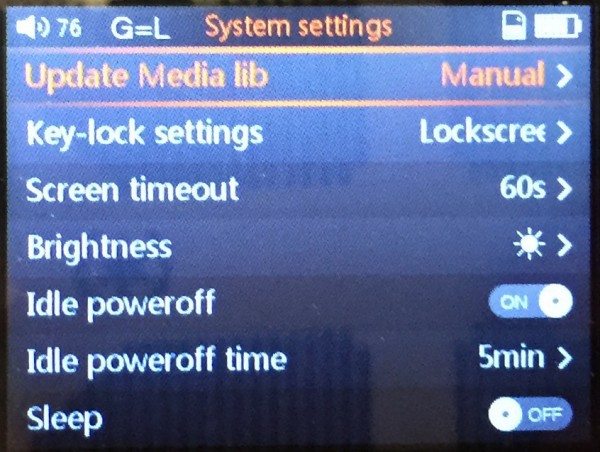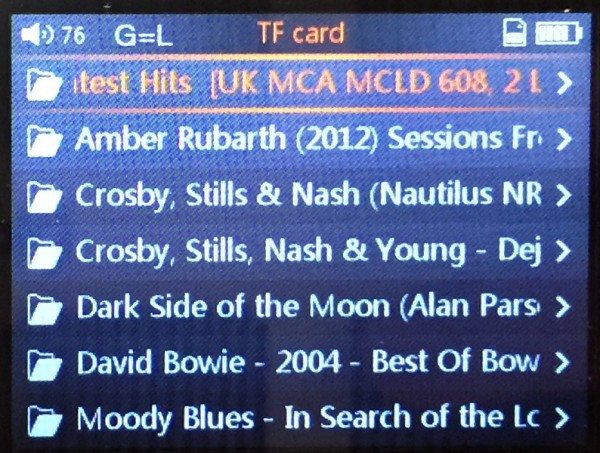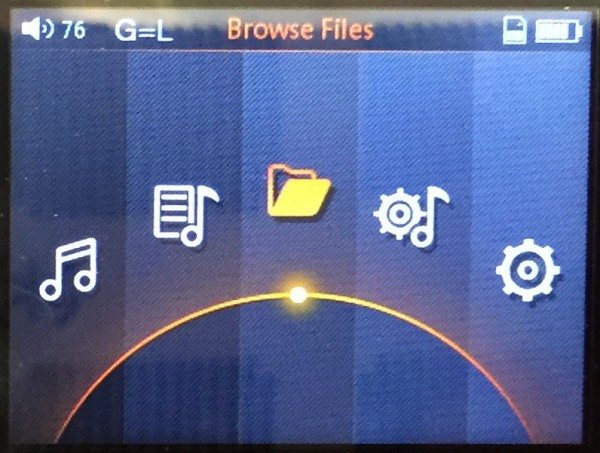 The settings are too numerous to mention in a review, but some important ones are: Screen timeout, Play mode, Gapless (yea!), Equalizer and Gain. High or Low Gain is an important choice depending on what type of headphone/earphone you use. High gain is mainly for headphones that need more amplifier power. Low Gain is usually the preferred setting for portable gear, but it's nice to have a choice. It's getting geeky again, so I'll stop. As I said, there are many more settings than what I've mentioned.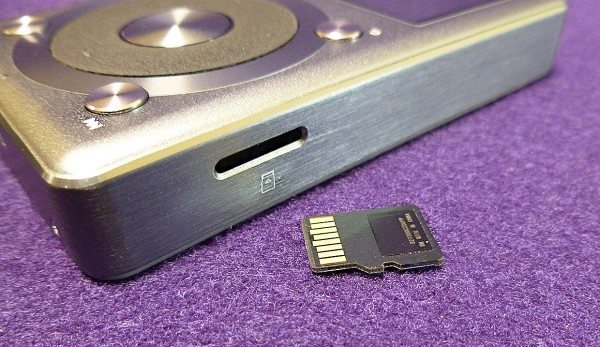 One downside to the newer X3 is the lack of any internal memory. The original X3 had 8gb of internal memory plus a slot for a Micro-SD card. All music on the new X3 is stored on the card only. I use a 32gb card, so I don't have much space for a lot of uber high resolution music files. The X3 accepts up to a 128gb-sized card. Note that any firmware updates MUST be input from a 32gb or smaller card. So if a 128gb card is purchased, a 32gb or smaller card must also be available for any firmware updates. That's a pain.

A nice feature is a clickable Up and Down Volume buttons on the side just below the main Power button. They have a tactile feel, so changing volume is easy to perform without looking at the screen while driving or taking the X3 out of a pocket. There are four buttons on the front set around the scroll wheel. Two of them perform various functions depending on what's on the screen: Forward/Backward, Up/Down any list and Rewind/Fast forward. The other two are a Back button and Shortcut button that I still haven't quite figured out. All-in-all, the Fiio X3 performs many tasks with various steps that Apple managed to accomplish with fewer clicks. Once again, I think Apple probably has a patent lock on that, so companies like Fiio have to find the best solution that doesn't anger the legal wolves at Apple.
Along with a standard headphone port on the top of the X3 is a very interesting port: Coaxial out/Line out. The coaxial out is for devices that have a digital coaxial input. Not too many people will have this so lets talk Line out. This port allows the X3 to be used as an external amp. Example: I have an older 2007 Ford SUV with its original audio setup. When using the headphone out port on the X3, the volume isn't what it could be even when both the X3 and car stereo volume is set to max. However, when connected via the line out port, The X3 becomes an external amp which bypasses the underpowered amp in the Ford stereo, resulting in much more powerful volume. Note that if you have a newer car with a decent stereo, this port is probably not that necessary—but it's handy to me!
I've written a lot of words on the hardware and software of the Fiio X3 2nd gen. How does it sound? Is it worth the extra money and hassle involved having a dedicated portable DAP when smartphones play music? These are simple questions with complicated answers. It comes down to what the user desires in a music player and how will it be used?
If your music comes mostly from streaming, save your money—the X3 doesn't have any wireless capability. If you primarily use a smartphone for music storage and listen with the free earbuds that came with it, save your money. The advantages in audio quality will be lost when using cheap earphones/headphones.
However, if your earphones/headphones generally cost more than your smartphone, your music consists of high resolution files in various formats and the prices of most hi-res DAPs make you eyes water, the Fiio X3 may be exactly what you need. Combined with a decent-sized memory card, the X3 can handle almost any hi-res file with ease. The sound is clear, smooth and black—a fancy way of saying background noise is non-existent.
Depending on the source material, any music heard is a joy to listen to. I have some pristine versions of Moody Blues albums that were ripped at extreme bitrates and the clarity is astounding—again, the difference can usually only be noticed with good quality headphones or earphones. A hi-res copy of Paul Simon's classic "Graceland" shines, especially the background vocals from Ladysmith Black Mambazo. The X3 allows individual voices to be heard through the vocal harmonies.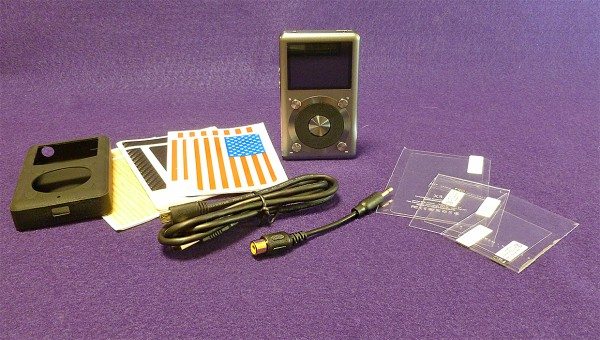 The X3 2nd gen. comes with the standard charging cord, plus some screen protectors that can help prevent scratching and a black, silicone case, but it's almost too pretty to cover up. Speaking of covering; also included are some stickers to give the X3 a wood, graphite or flag look, The less said about these stickers, the better. Leave them in the box.
The really cool thing about the Fiio X3 2nd gen. isn't even the X3 itself. If the price of the X3 is too much for your budget, Fiio makes a less expensive X1 that looks much like the X3. Also, if you are super picky and can afford it, Fiio make a more expensive X5 2nd gen. That kinda makes the X3 2nd gen. the "mama bear" of the Fiio line-up—not too much, not too little. It's just right.
Source: The sample for this review was provided by Fiio and The Micca Store. Please visit www.miccastore.com for more information.

Product Information
Price:
$199.99 U.S.
Manufacturer:
Fiio
Retailer:
Micca Store
Pros:

Vastly improved Software and UI
Affordable
Now handles DSD and SACD formats
Solid build
Line Out port improves audio
Plays high resolution files
Excellent sound
Great amp and DAC

Cons:

Still not as easy to use as iPod
No internal memory
Firmware upgrade cannot be on memory card larger than 32gb.
Tacky-looking stickers
No Buetooth