We use affiliate links. If you buy something through the links on this page, we may earn a commission at no cost to you. Learn more.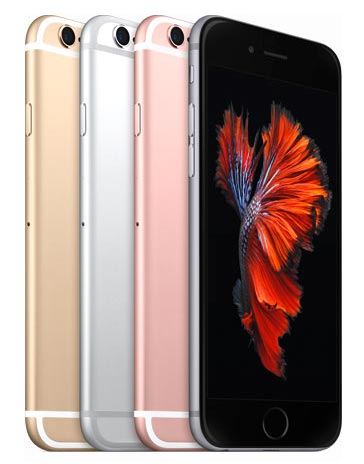 A month ago I posted a gadget diary entry about how I have been thinking about switching back to the iPhone. After yesterday's mega Apple event, I have made my decision and will be pre-ordering the iPhone 6s Plus this Saturday morning. Why am I going to switch from Android and why have I picked the iPhone 6s Plus instead of the iPhone 6s? 
The first question is an easy answer. After using Android smartphones exclusively for the past three years, I am ready for a change. I did an audit of how I use my phone on an average day and found that iOS or Android can easily handle the same main tasks, which are phone calls, text messages, game playing, RSS feed reading (Feedly), Facebook reading and posting, eBook reading, music streaming and picture taking. I'm also looking forward to almost instant OS updates instead of having to wait for the phone manufacturer and carrier to schedule them.
It's the second question that I struggled with a little longer. Which new iPhone do I choose between the iPhone 6s and the iPhone 6s Plus? I have been carrying an LG G3 for a year now and recently have been testing the Samsung Galaxy Note 5 for an upcoming review. The iPhone 6s Plus is considerably larger than both of those phones, which had me considering the smaller sized iPhone 6s. But then I started going through Apple's specs list for the new iPhones and discovered that there is a subtle difference between the two new phones other than the obvious differences of physical dimensions and screen size. Both phones have the new 12MP iSight camera, but the iPhone 6s does NOT have optical image stabilization for images or video. That difference sealed the deal for me, the iPhone 6s Plus it is, either in silver or space grey. As for which capacity I'll choose, I'll probably go middle of the road and opt for the 64GB version. At least that's what I'm leaning towards today.
The coolest new iPhone feature for me is the live photos feature. Did anyone else think of Harry Potter when you saw the moving images?
And is it just me, or does the 3D touch feature seem way overhyped for what seems like a feature that we've had for ages called touch and hold? I guess there's a lot more to it than that – I hope 🙂
Anyone else going to order one of the new iPhones?
Update 09/12/15
I pre-ordered the space grey 64gb iPhone 6s Plus in the wee hours of the morning. I opted to pay full price instead of using one of my Verizon upgrades. I actually was interested in using Apple's new upgrade plan, but it appears that they require that you make an in-store reservation for that. Since the nearest Apple store is about 70 miles away and I don't want to take off work to drive up there, I'll try the phone first before I do that.
Update 09/15/15
I cancelled my order for the iPhone 6s Plus. I am still going to try one, but I will be getting a loaner from a Verizon rep instead of buying one for myself and potentially returning it later. Since Verizon charges a $40 upgrade fee even when you order one at full price, I decided I didn't want to foot that bill if I decided on a return.
Never miss one of our posts again. Sent MON, WED, and FRI with the latest gadget reviews and news!