We use affiliate links. If you buy something through the links on this page, we may earn a commission at no cost to you. Learn more.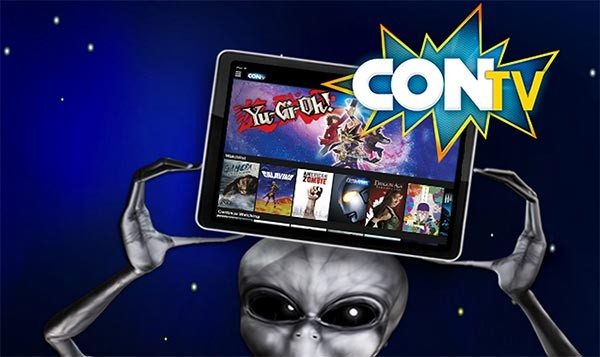 Comic book geeks will want to check out CONtv, it's like Netflix, but for comic con fans.
CONtv is THE digital destination for Comic Con fans! Devoted to all the weird, hilarious and terrifying content celebrated at the Cons, CONtv is a place to celebrate community, discover new movies and TV series, and revel in being a fan. We've got thousands of hours of programming on the service so if horror is your thing, you're covered. Sci-fi? Tons of it… do you want classic or modern? Anime? Martial Arts? Cult Films? Check, check, annnnnnd check! Post-modern independent decopunk? Now you're just trying to mess with us. But guess what? WE'VE GOT THAT TOO! We're betting you're going to find something cool to watch on CONtv, no matter what you're in to.
You can sign up for a free account that will let you stream old Saturday morning cartoons like He-Man and Gumby. You can also watch campy horror movies, anime, B movies and more. But the good stuff is for VIP subscribers that $6.99 per month. With the elevated account, you get special access to watch ad-free content that includes panels and live events from comic book conventions like this weekend's Wizard World Comic Con in Chicago. For more info visit CONtv (affiliate link) to create your free account.