We use affiliate links. If you buy something through the links on this page, we may earn a commission at no cost to you. Learn more.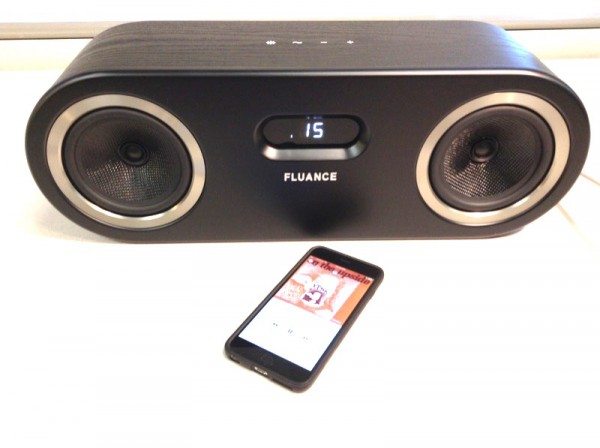 I'm starting to lean away from portable, battery-operated speakers for my home listening needs, since I don't move them around much.  Hopefully, something larger and mostly stationary produces better quality sound.  How does the Fluance Fi50 bluetooth speaker stack up?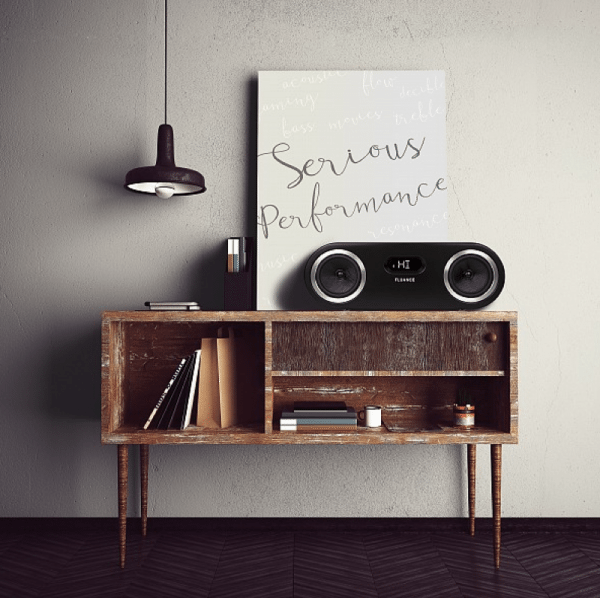 2 Way 4 Driver Bluetooth Music System with Integrated Amplifier
Dual 3/5inch Coaxial Mounted Silk Soft Dome Ferrofluid Cooled
Dual 5inch Woven Glass Fiber Composite Drivers with Butyl Rubber Surrounds
40 Watts Continuous Average Output
40Hz – 20KHz
Tuned Rear Port Bass Reflex Design
20.4 x 5.7 x 7.1 inch
13.4 lbs
Bluetooth 2.1 + EDR (Enhanced Data Rate); aptX codec
3.5mm Auxiliary Audio Input; 2.1 A USB Charging Input
40 Watts Continuous Average Output
18 gauge internal lead wire to reduce signal degradation
Input: 100-240V 1.5A; Output: 15V 3000mA 45W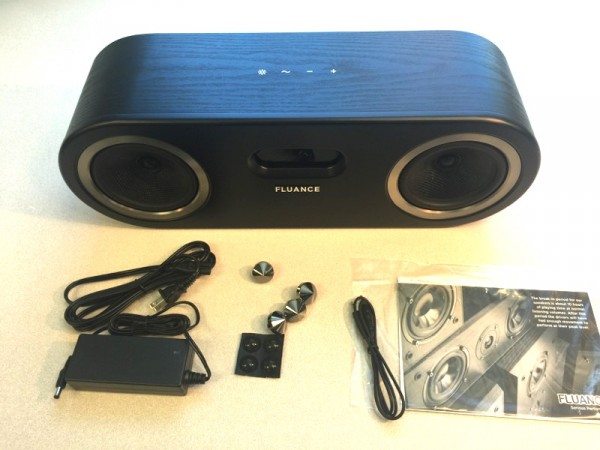 Out of the box you get the power adapter, instructions, aux audio cord, adhesive rubbery feet and threaded spike feet.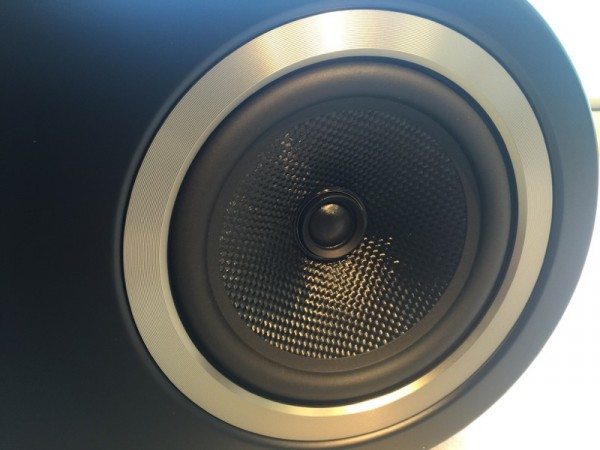 Closeup of the woven glass fiber speaker.  These are exposed with no coverings.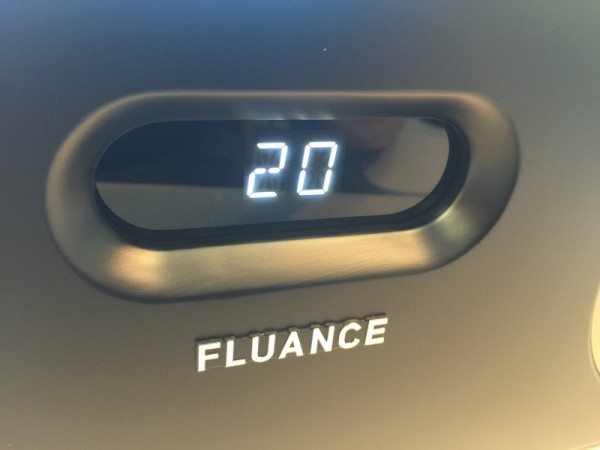 In the center is a simple two-digit readout for volume.  Brightness can be set for high, low, and off.  The Fluance logo is a bit plain, isn't it?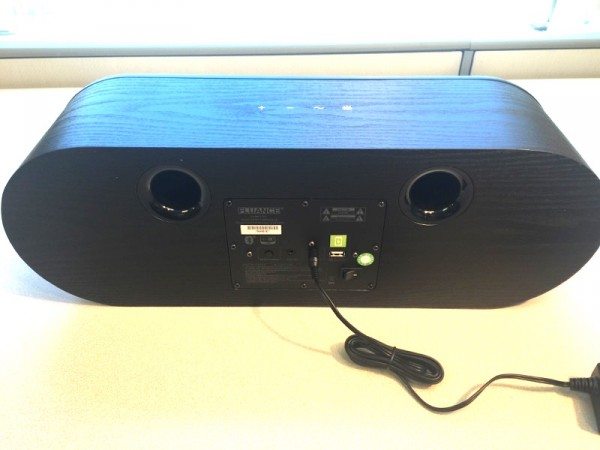 Two vented ports are visible from the back.  Here, the power adapter is plugged in.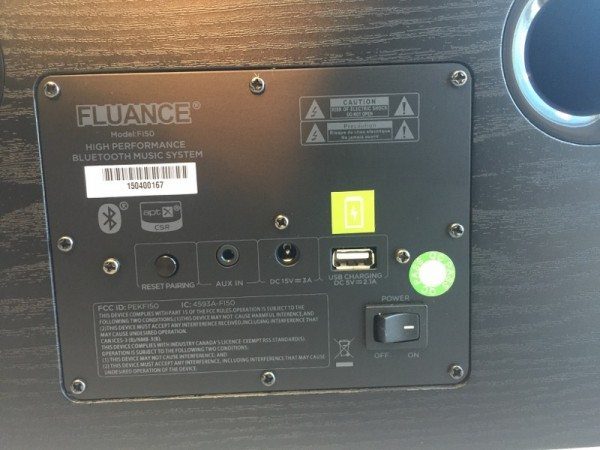 Closeup of the rear panel.  That's a USB charging port, rated up to 2.1A.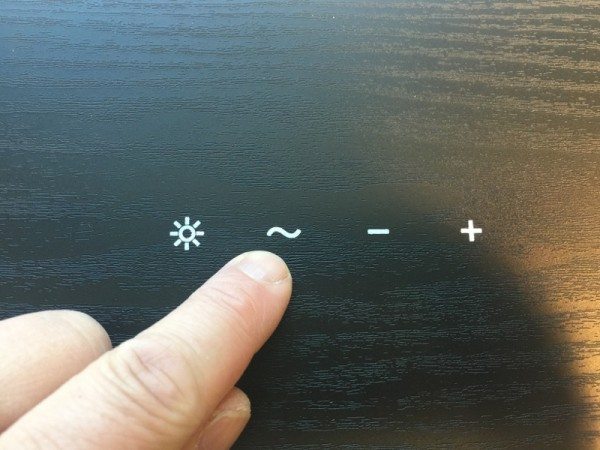 Touch-sensitive controls are found on the top.  I prefer tactile controls, but these worked well.  The wood texture resists fingerprints.  The "sun" icon adjusts display brightness.  The sine wave icon lets you adjust volume, bass or treble.  Plus and minus are volume up and down.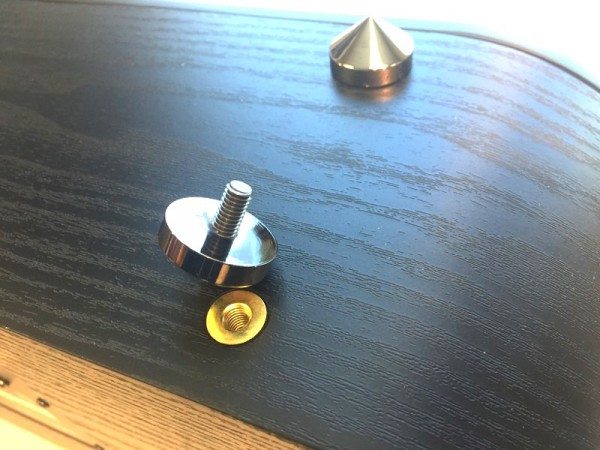 Those spike feet can be threaded into the bottom of the speaker if you wish.  Purely optional.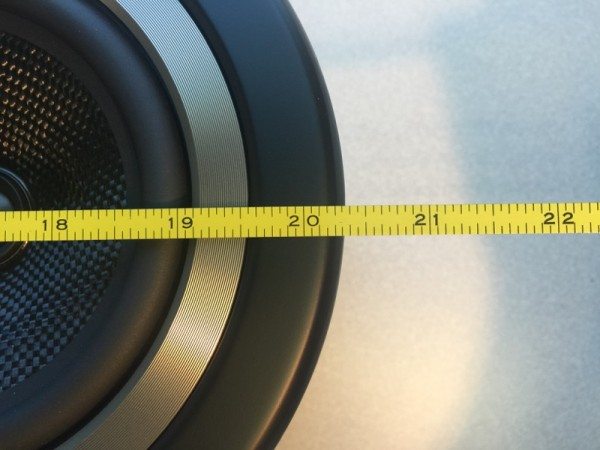 I measured an overall width of just over 20 inches long.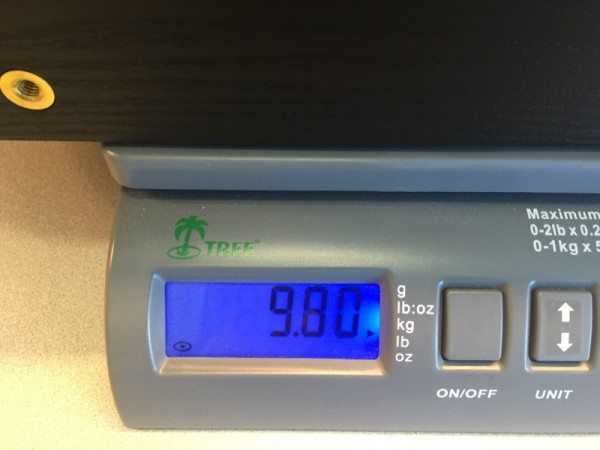 Since the Fi50 isn't designed to be portable, it's a little heavy.  Without feet or the power adapter, it weighed in at under 10 lbs.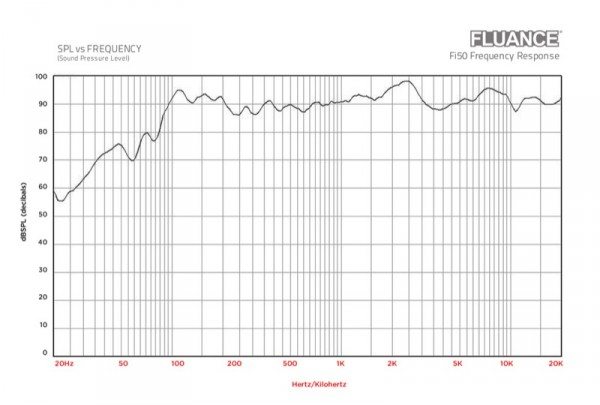 The published specs for the speaker lists frequency response at 40Hz – 20KHz, but the plot shows quite a bit of low frequency rolloff under 100 Hz.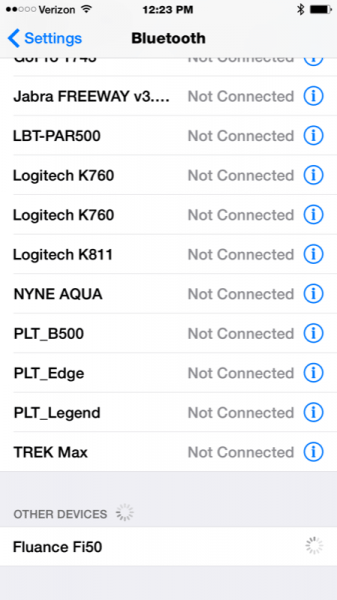 When pairing, the speaker shows up as the Fluance Fi50.
For a larger, heavier bluetooth speaker, I expected the Fi50 to sound "bigger" than your average bluetooth speaker.  At a few inches under two feet wide, it did have nice stereo separation, but it wasn't rattling the fillings out of my teeth with tsunami-inducing bass.  Speaking of bass, this is one of the few bluetooth-enabled speakers I've tried where you can adjust bass and treble.  Nice touch.
Like the Marley Get Together speaker, I noticed a tiny bit of amplifier hiss when the Fi50 was simply turned on.  Unlike the Get Together, I liked the Fluance Fi50 a whole lot more because of the simple to understand two digit display up front and responsive touch-sensitive controls, and bass/treble adjustment.  The Fi50 looks great, and I won't mind having it out to be seen as well.
Source: The sample for this review was provided by Fluance. Please visit http://www.fluance.com for more info.
Product Information
Price:
$199
Manufacturer:
Fluance
Requirements:
Pros:

Two digit volume display up front
Responsive touch-sensitive controls
Delightful stereo separation
Adjustable bass and treble
Handsome looks

Cons:

Luggable, not portable (by design)
Not intended as a bass machine
Very slight amplifier hiss