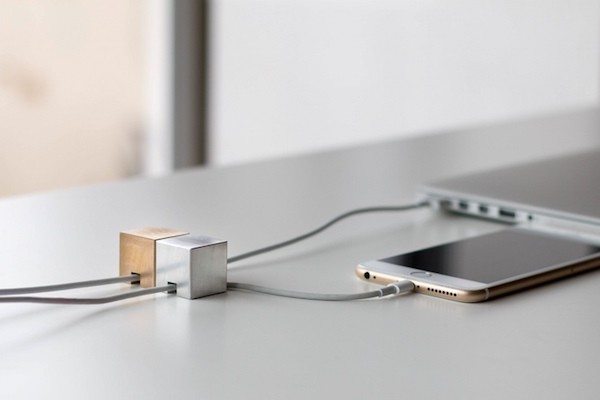 Cords, cords, cords! Those of who love gadgets don't usually love the cords that come with them. They tangle, they look bad, and they slide off your desk when you unplug a device. The Stacks desk accessory helps keep them organized and control.
Currently in Kickstarter, Stacks are made with industrial steel and brass, Stacks provides an attractive, minimal solution to organize and control the cords on your desk.
Stacks start at $20 and are due to be delivered in April 2016. For more information, visit the Stacks Kickstarter page or the Stacks website.
The Gadgeteer may receive a commission on purchases made from affiliate links on our posts.