We use affiliate links. If you buy something through the links on this page, we may earn a commission at no cost to you. Learn more.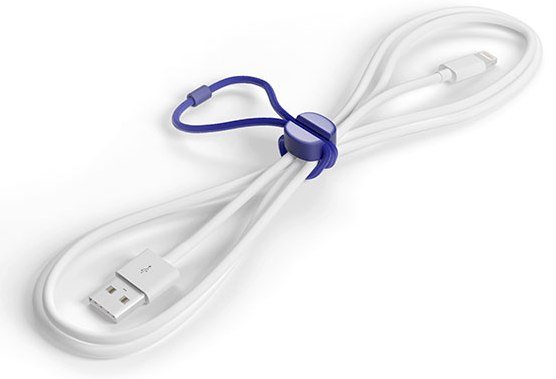 One of my biggest organizational battles around our home is with all of our cables. To organize them I usually end up using twist ties or velcro cable wraps that make the task take longer than it should. Cable ties are good for one use, so what if I just need to let out a little slack? With Pixi multi-purpose ties, my task could be over in a fraction of the time because the ties can be easily removed and adjusted when needed. They are made of a stretchy, bungee material that contain a notched clip. After wrapping the tie around your items, the loose end of the tie slips into the clip and voila! You're done! And they aren't just for managing a mess of cables, they can be used to tie chip or bread bags, wrap your garden hose, your yoga mat, your pastry mat, etc. and they come in three sizes and different colors:
Small 8 Pack

:
4 x grey: 12 cm / 4.7 in
4 x black: 20 cm / 7.8 in

Small 8 Pack:


4 x orange: 12 cm / 4.7 in
4 x blue: 20 cm / 7.8 in

Medium 6 Pack:


3 x green: 32 cm / 12.5 in
3 x black: 44 cm / 17.3 in

Large 4 Pack:


2 x red: 56 cm / 22 in
2 x black: 84 cm / 33 in
Each pack is $9.95 from BlueLounge. Please visit their website for more information.