We use affiliate links. If you buy something through the links on this page, we may earn a commission at no cost to you. Learn more.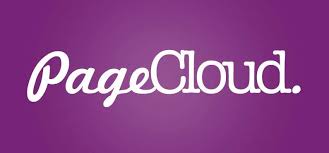 Wouldn't it be great to be able to stop settling for web design options that stuff your creativity into THEIR boxes and limit your ingenuity to the point where you just plain lose interest in design at all?  Well folks, our struggle may be over.
Back in 2002 I bought a humongous book that taught me how to write XHTML code so that I could take our small business website into my own hands.  It used to take hours to do an update.  Then I began using the WYSIWYG types of CMS (content management systems), and the pre-built template sites that made it easier for me to be able to update or create websites.  Easier yes, but very limiting which was very frustrating for me. When I came across the new browser based editor called PageCloud, which is due to launch later this year, I dove into researching it with hopes that it will be all they claim it to be. 
Craig Fitzpatrick, the CEO and founder of PageCloud, had this to say: "Designers, many of whom have limited coding experience, can now go right from Photoshop to the Web with no programming required as they can simply copy and paste layers directly onto their pages and sites."  Fitzpatrick claims that if you can already use Keynote, Photoshop or Powerpoint, you already know how to use this amazing design tool.  Think of it, anyone who can create can now publish and share it with the world.
Visit PageCloud to learn about how you can become a founder member and pre-order now to get a reduced rate of $8.95 per month (billed annually) that will be locked in as long as you maintain your subscription.  If you are into web design and you watch the video on the PageCloud website of Fitzpatrick's speech at TechCrunch Disrupt 2015 and you aren't excited about it too, I'll eat my hat.