We use affiliate links. If you buy something through the links on this page, we may earn a commission at no cost to you. Learn more.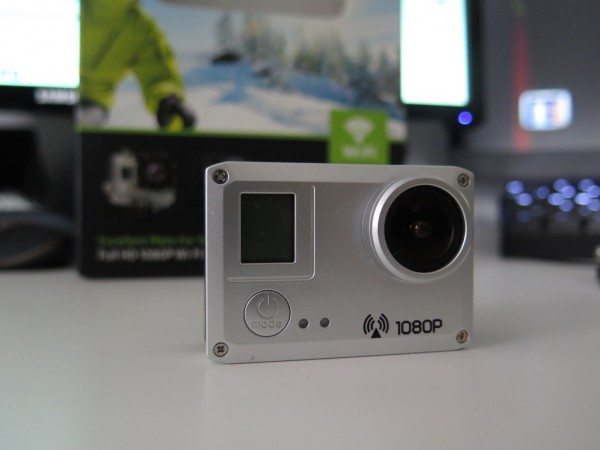 Summer here in NY is the perfect time for spending time outdoors. A few weeks ago I participated in The Color Run, which a 5K race that celebrates happiness through throwing tons of color and sparkles on everyone. Since I had the chance to review the Amkov AMK5000 action camera, I brought it to this run to test the capabilities!
Note: The following images can be clicked on for a larger view.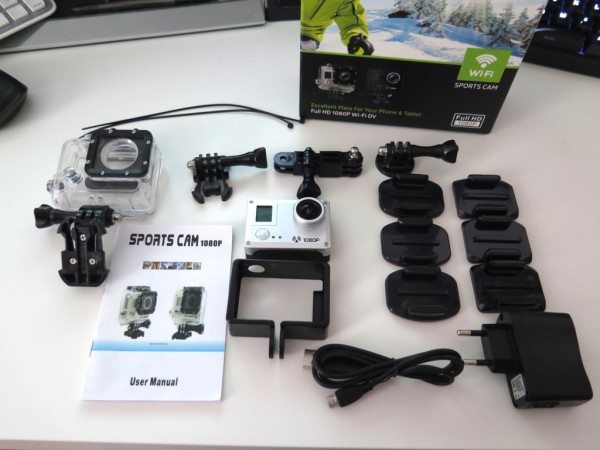 The Amkov AMK5000 includes the following features:
Sunplus 6330M Chipset
WiFi remote control, supporting Android and iOS
20MP CMOS sensor
4X digital zoom
IP68 waterproof up to 30m for capturing water action
Multiple video formats: 1080P, 720P and WVGA
Multiple photo modes: Single shot and Snapper
Video recording while charging
TV-OUT function for aerial videos
HDMI output and Motion Detection
SD card up to 32GB (not included)
Battery capacity : 1150mAh rechargeable lithium battery
Package includes waterproof case, helmet mount, bike mount, USB cable and more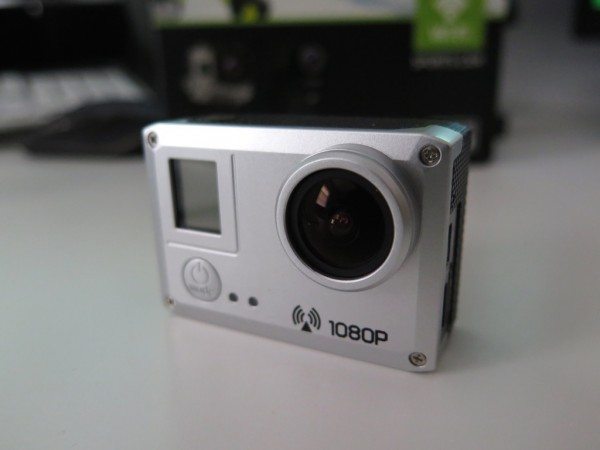 At first glance, you can see that this camera looks just like one of the GoPro HERO cameras.  This model, the AMK5000, came in a silver and black plastic casing.  The size measures roughly  2.32 x 1.61 x 0.90 inches.  The lens angle is 170 degrees, for a nice wide angle shot.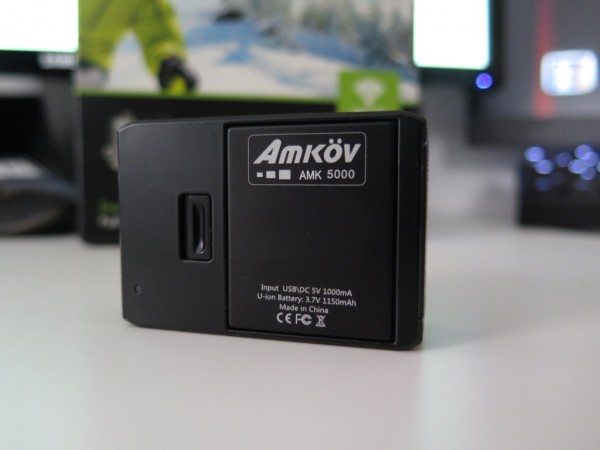 On the back of the camera is a removable 1150mAh rechargeable lithium battery. I give the camera some points for being able to replace the battery, but it loses points in the fact that you can only charge when attached to the camera via a microUSB cable instead of a standalone wall charger.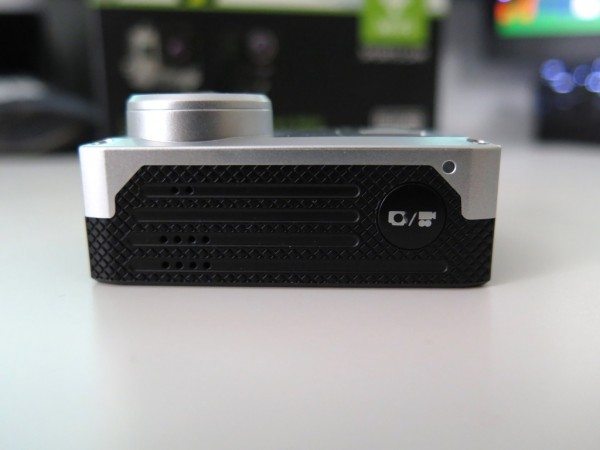 On the top of the camera is the shutter button.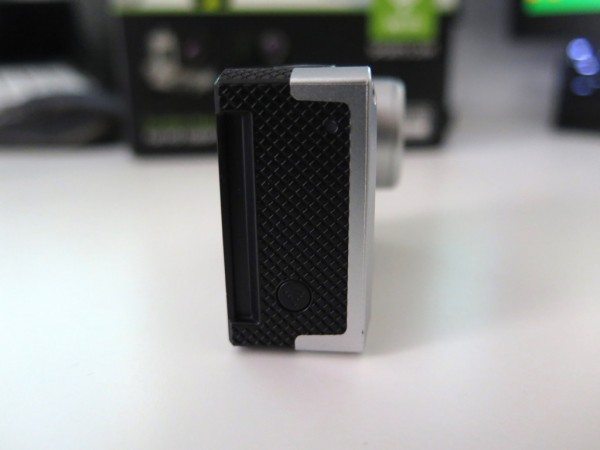 On the right side there is small button to turn on WiFi to connect to your phone to their app AMK-cam.  More later on their app.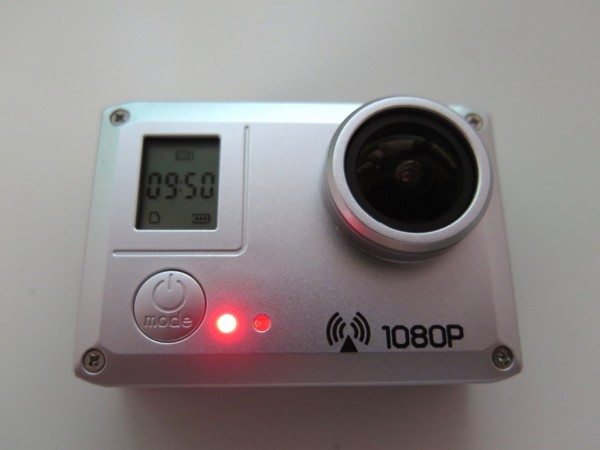 The camera can go into different settings when hitting the mode button in front.  You can choose video from 1080p 30fps, or 720P 30fps/60fps.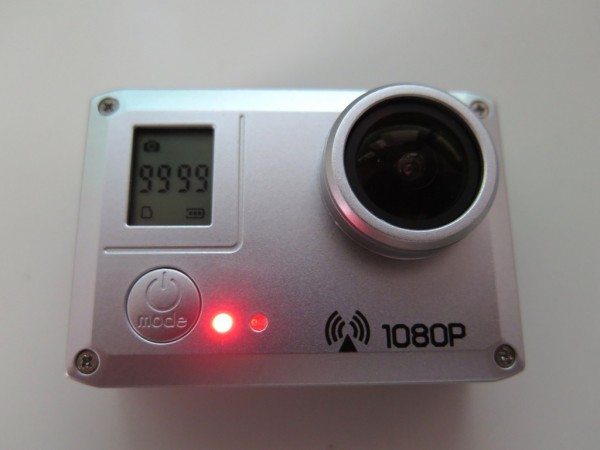 There's also an option for still images, as well as a counter for how many photos you have left. You can see some examples below.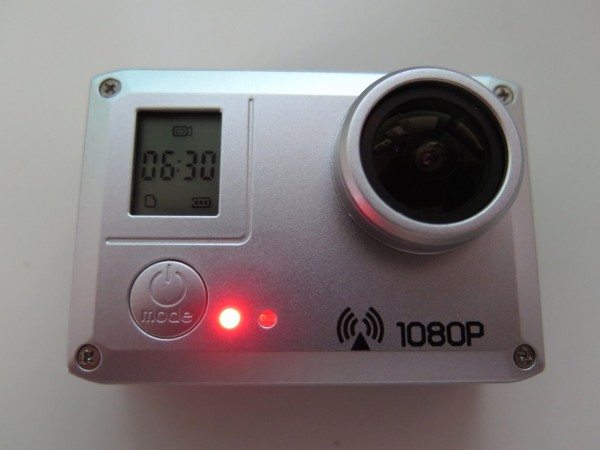 Here is the video mode, how much time you have left to record, battery meter and icon to show that the microSD card is inserted and readable.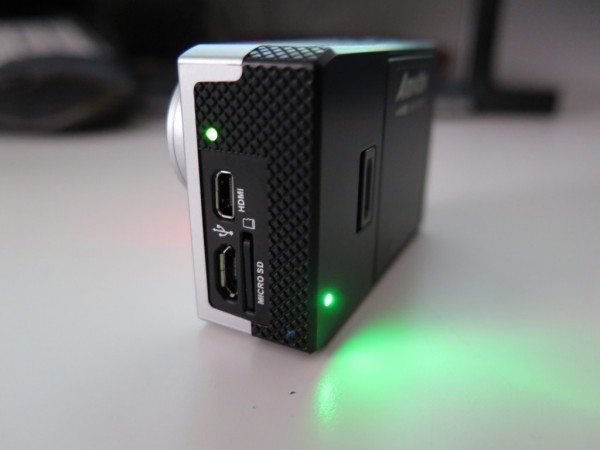 On the left side is a micro HDMI port, micro USB port, and micro SD card slot.  A card no higher than 32GB is recommended, but I was able to use a 64GB card once I formatted the card via the AMK-cam app.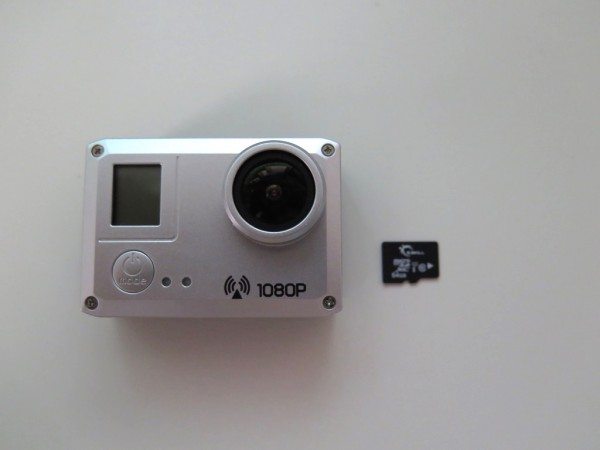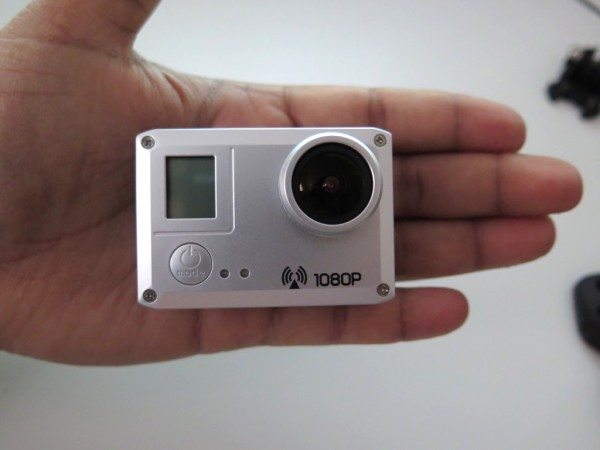 The camera is super lightweight at only 2.8oz.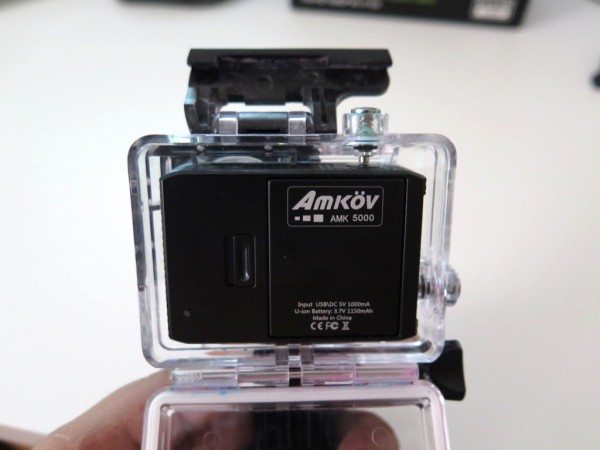 The waterproof case that comes with the camera is a perfect fit.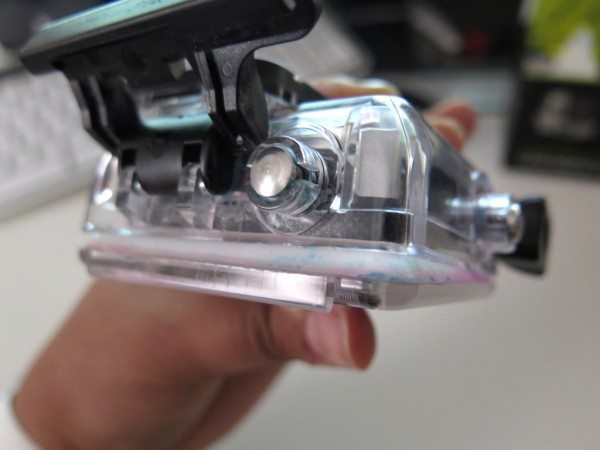 If you look closely, you can see the leftover color from my Color Run 5K. No powder got into the actual camera.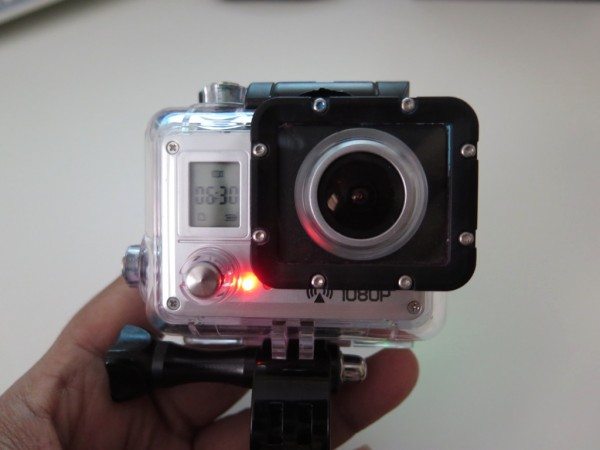 Below are a couple of still shots I took with the AMK5000. Not the best quality in low light. It's a little grainy compared to a regular point and shoot.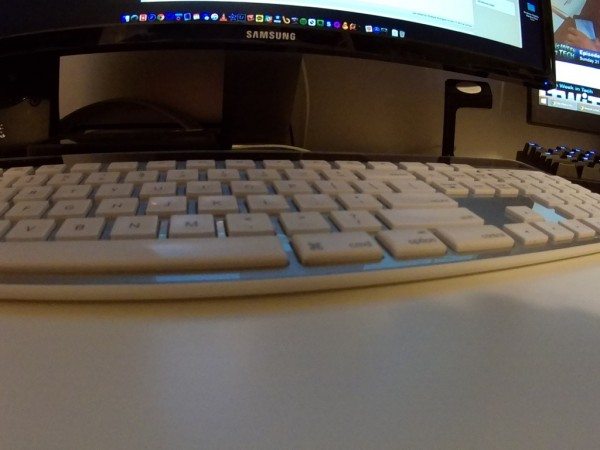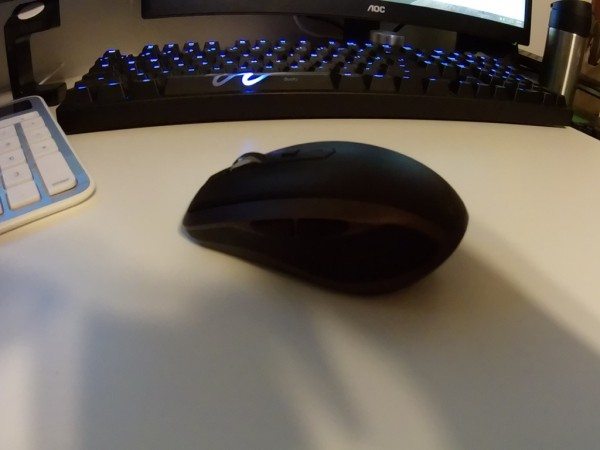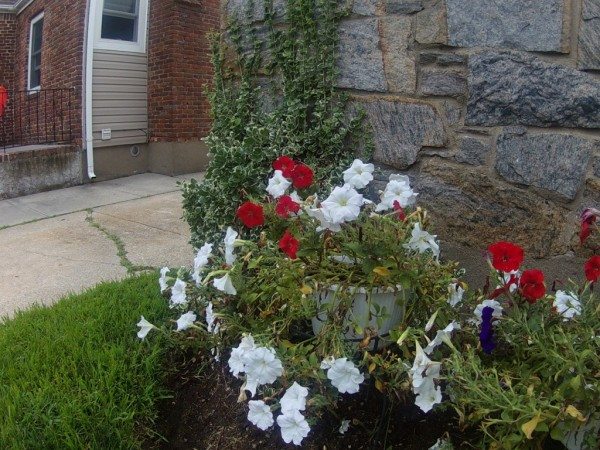 In order to remotely control the AMK5000 camera, a free app for iOS and Android is available called AMK-icam.  The AMK5000 camera creates it's own Wireless access point, which you then connect to on your phone.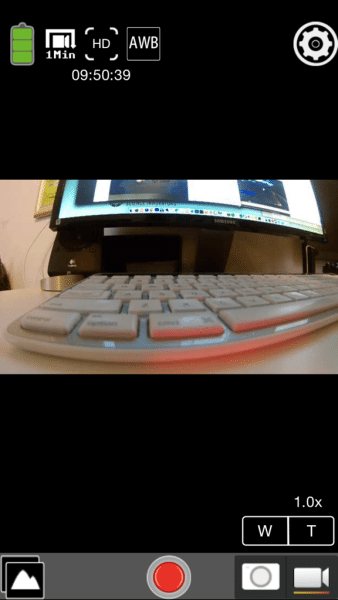 You can control every bit of the camera's functions remotely and get a live preview of your video. This is a great tool if you happen to perch your camera on a surface, helmet, or anywhere out of reach. Since the camera doesn't come with a viewfinder, this is really useful.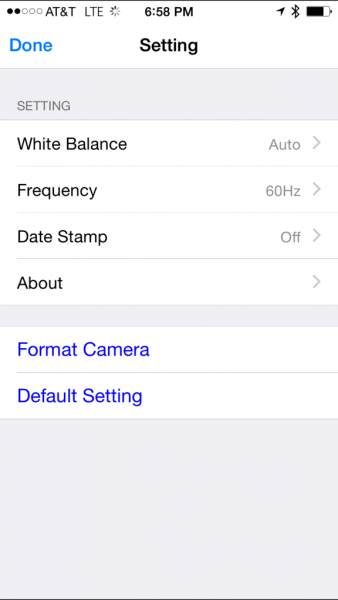 You can adjust white balance, turn on or off date stamp, format the micro SD card or reset the camera to default settings.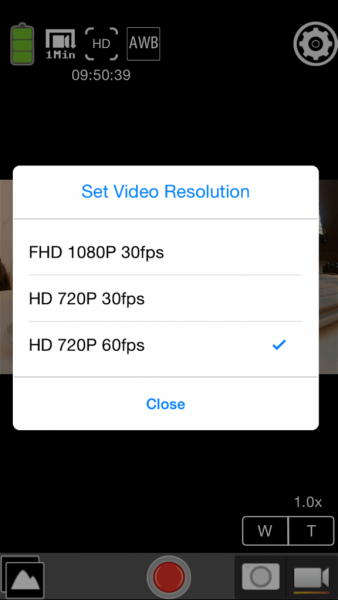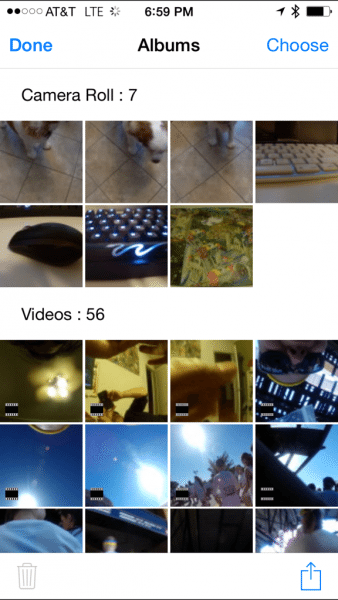 You can also see the photos and videos you snapped via the app, and transfer the photos to your phone directly. I think this would be great when sharing to social media, or simply to back up the photos and videos to your phone or tablet.
Since I wanted to use this camera for the Color Run 5K, I wanted to secure it to my body so that it wouldn't fall while running.  The accessories that come with it are plentiful, but there was no chest strap, which I think would be best for a run. Since the Amkov accepts all GoPro accessories, I decided to borrow my boyfriend's GoPro Hero 2's chest strap accessory.  Turns out it fit perfectly!  I was ready and on my way with the camera at the Color Run.
Here's a video I created with footage from different parts of the run.  The entire video was shot with the Amkov cam, no other editing was done to the video other than stitching the pieces together in iMovie so I could upload to Youtube. It's not the most exciting footage, but you get the general idea, and the run was pretty fun 🙂
Overall, I had a blast with this little action cam.  It comes with tons of accessories, 3M stickers for mounts, a waterproof case, rechargable battery, is lightweight, and is considerably less expensive than the GoPro series of cameras. If you are looking to have some outdoor fun and want to record footage, I say give this Amkov AMK5000 action camera a try!
Source: The sample for this review was provided by Gearbest. Please visit their site for more info.

Product Information
Price:
$69.99
Manufacturer:
Amkov
Retailer:
Gearbest
Pros:

Inexpensive
lightweight
Battery life is as expected (about 3 hours)

Cons:

Low-light shots are grainy