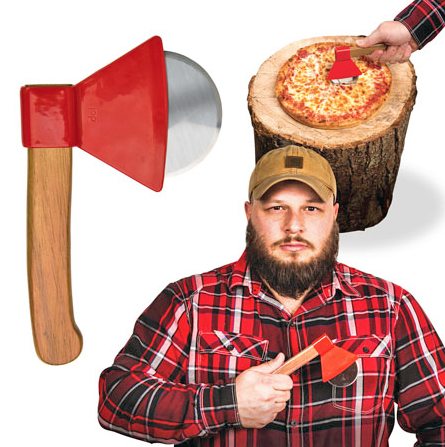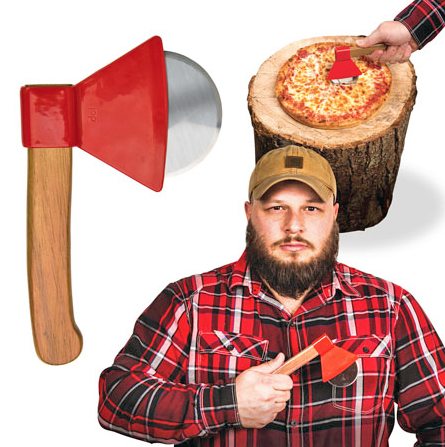 If you're the sort who likes to chop through a pizza with a macho tool, or you're a Monty Python fan, you'll need the Axe Pizza Cutter.  It has a rolling blade like a standard pizza cutter, but it ups the macho factor with the wooden handle and the axe-blade surround for the stainless cutting blade.  The Axe Pizza Cutter is available for $9.99 from Awesome Inventions.
(Apologies to Monty Python for mangling their Lumberjack song lyrics!)
Some of our links in posts like this one are affiliate links, which means that we may receive a small commission on purchases at no cost to you.