We use affiliate links. If you buy something through the links on this page, we may earn a commission at no cost to you. Learn more.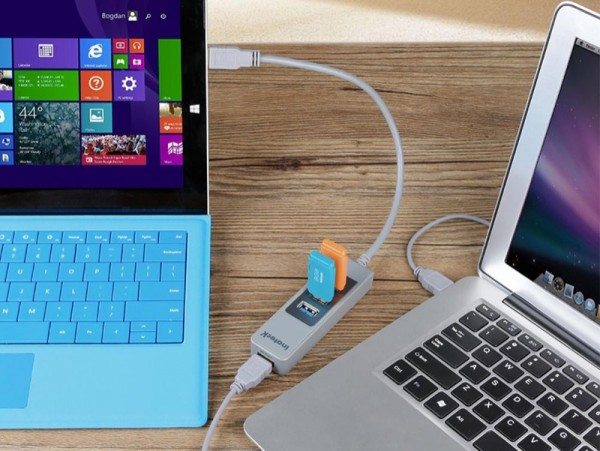 So you've got two computers on your desk.  Windows, Mac, or one of each?  OK, now what if you wanted to move files between the two?  Instead of flash drives, setting up a home network and storage, or even emailing yourself a file (we've all done that before!), how about just one USB device that lets you drag and drop files, serve as a USB hub, AND share keyboard and mouse?  Read on!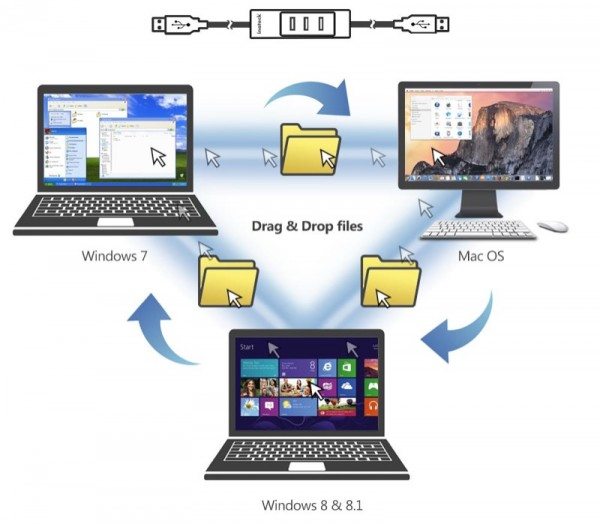 The above diagram is a little simplistic, but yes.  Connect your two computers up, regardless of Windows or Mac OS, and you'll be able to drag and drop.
Let's look at the hardware itself.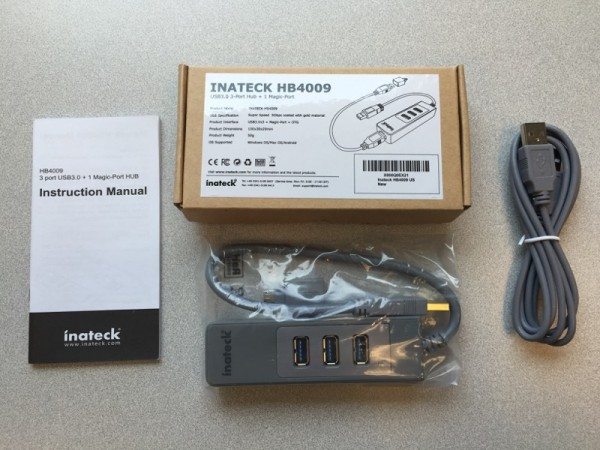 The Inateck HB4009 comes in a small box with instructions.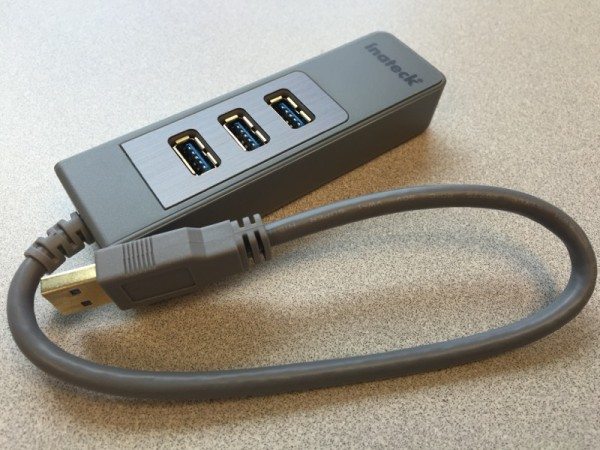 Looks a lot like a small travel hub, doesn't it?  The attached cable is just under 1 foot long.  But wait, there's more…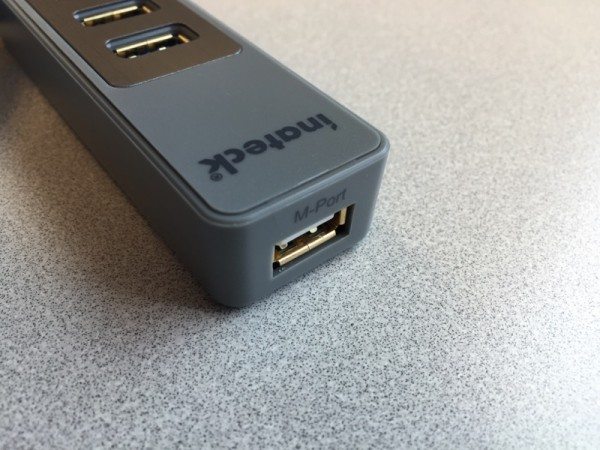 For starters, there's this oddly-labeled USB thing at the end, called the "M-Port".  Inateck calls this the Magic Port.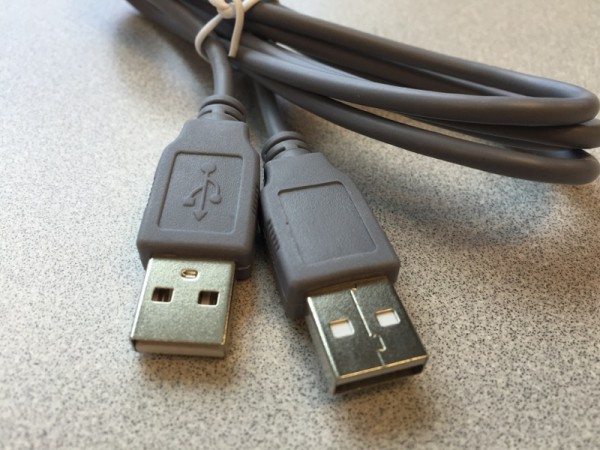 Next is this unusual cable.  What's so odd?  It's a USB cable, and measures 3.93 feet.  But look:  It's not an extension.  It's got two of the same ends.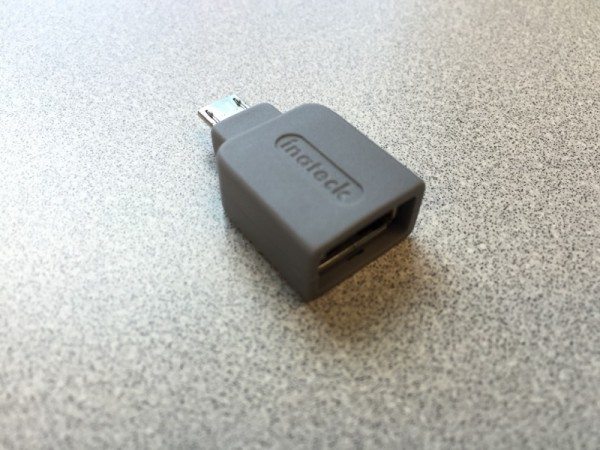 Also included is a tiny USB to microUSB adapter.  This is intended for connecting to Android devices via OTG.  I don't own an Android device, so this feature was not tested.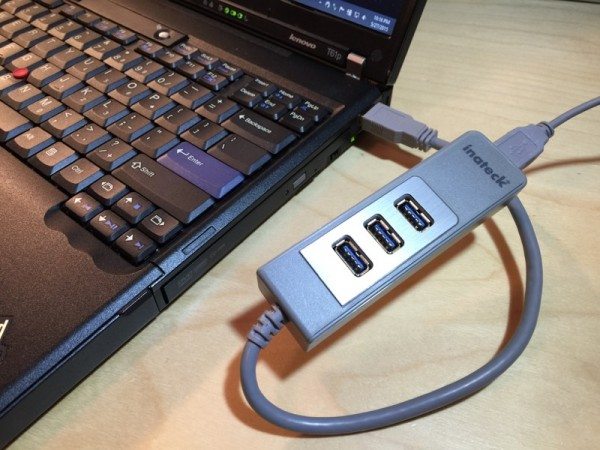 Plug-in time!  I connected one end into a Windows 8.1 laptop, as seen above.  The other end is plugged into a Mac Mini running Yosemite.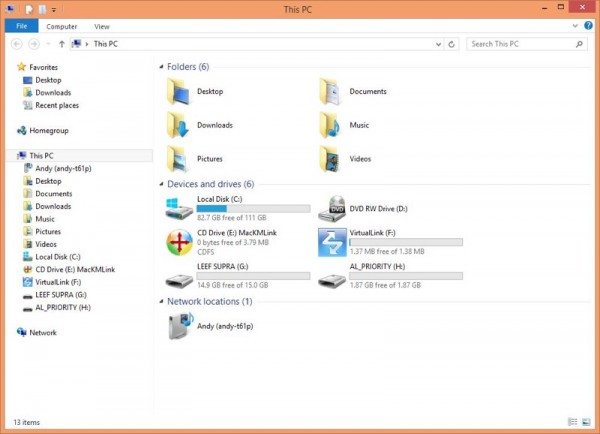 First, Windows.  The Inateck HB4009 shows up as two mounted devices (here, E: and F:).  The drivers you'll need to install under Windows are found in E:.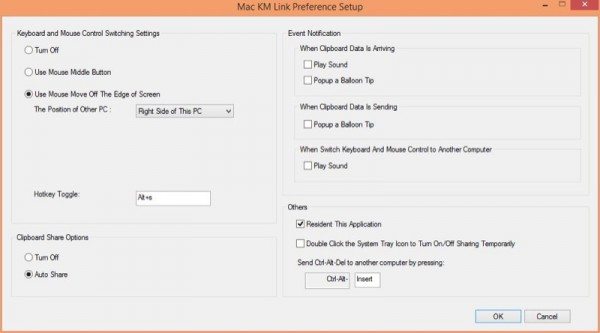 This screen shot shows the device preferences.  What I didn't realize at the time was that the HB4009 can be used as a keyboard-mouse bridge ("KM Link").  In this screen shot, the pull-down menu says the "other PC" is set on the right.  You can change to up, down, left or right.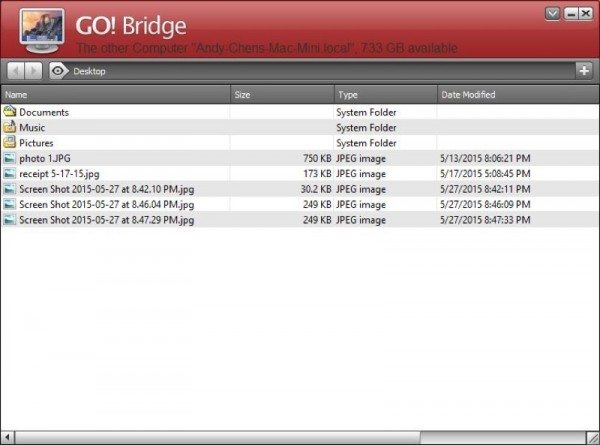 So what does Windows see?  On my Windows desktop, I could peer into my Mac.  Note the label "The other Computer "Andy Chens-Mac-Mini local".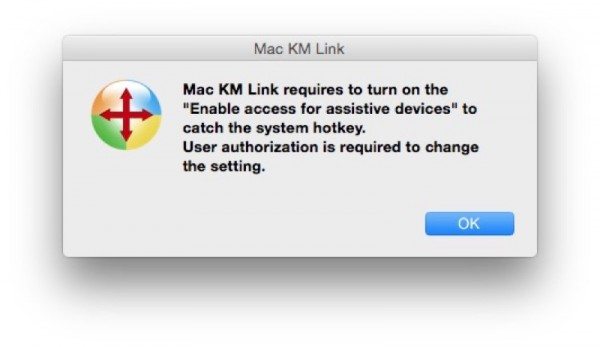 Now let's look at the Mac.  Whoops, looks like you need to make a change to some assistive devices settings.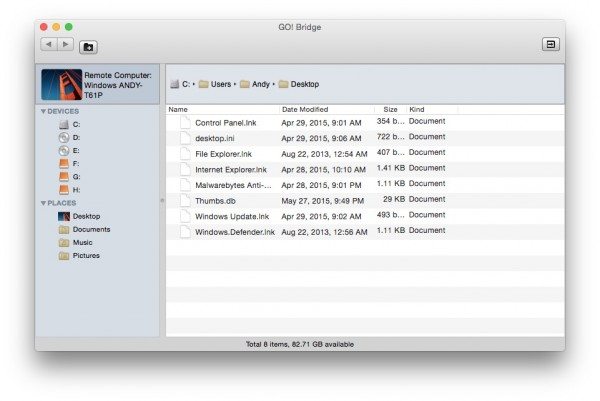 Launch the app on the Mac side and you'll see this window:  Behold the contents of my Windows desktop.  Notice the tiny snapshot of my Windows desktop wallpaper in the upper left.  Nice touch!  You may also see all the USB flash drives plugged into the USB hub as well.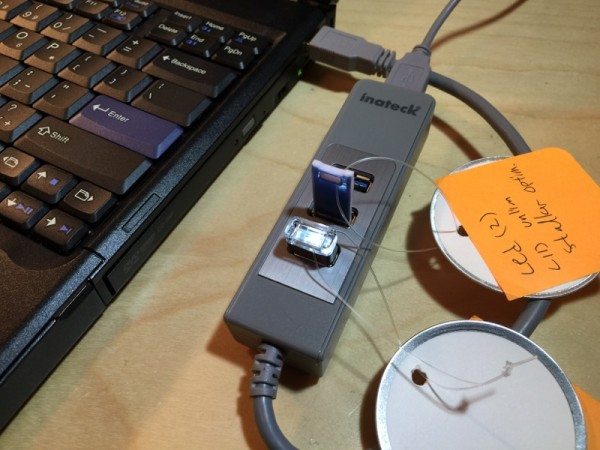 Whatever USB flash drive you plug into the USB 3.0 ports are accessible on either computer.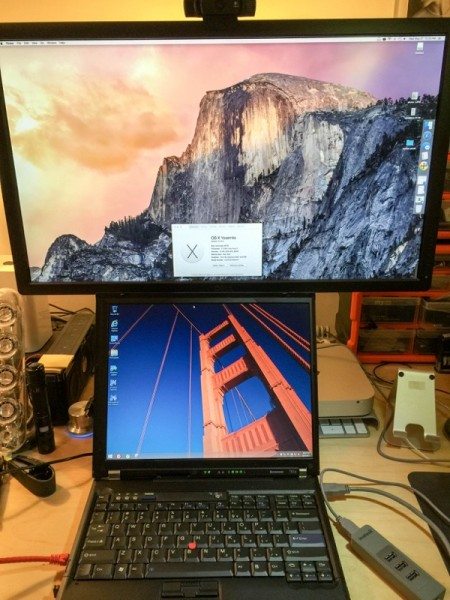 So what's this about keyboard and mouse sharing?  In this setup, I've got the Mac on the 27″ monitor (top) and the Windows laptop (bottom).  Check out this video to see the mouse sharing in action.  Pardon my voice, I had a cold that day.
I am ridiculously impressed by the Intateck HB4009.  This is one gadget I'll be using long term once I can get permission to install this at work.  My work PC is admin-locked down, so I can't launch the .exe from the Inateck.  So for now, I'll wait.  But if you have two computers on your desk, get one!
Source: The sample for this review was provided by Inateck. Please visit http://www.inateck.com for more info or Amazon to order.