We use affiliate links. If you buy something through the links on this page, we may earn a commission at no cost to you. Learn more.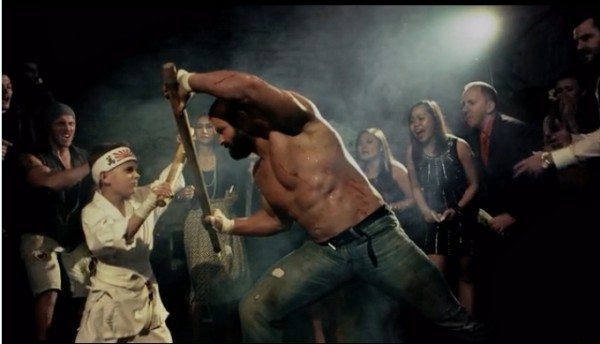 That title won't make sense unless you watch the Kickstarter project video for the O'Keefe Music Foundation Album, but let me explain.  This post isn't about gadgets, but it is about music, and we've featured lots of gear in the past for making or listening to music.  You probably have seen some videos by the young students of Aaron O'Keefe.  These kids are amazing musicians, and they have obviously benefitted from O'Keefe's training methods.  Kids seem to enjoy music lessons more and practice more when they enjoy what they are learning – who knew?  And instead of only putting on recitals so the parents can see what the kids have learned, O'Keefe periodically takes the kids to professional recording studios where they record songs and make videos that have been watched millions of times on YouTube.  Their YouTube channel has about 300 videos with over 23 million views.  Their most viewed video is a cover of Tool's 46 and 2.  
In the past, the kids have held their own fundraising events to fund their recordings, but the O'Keefe Music Foundation, a a 501(c)(3) nonprofit organization, just started a Kickstarter project to raise $20,000, which will allow them to produce, manufacture, and distribute the kids' recordings, videos, and vinyl records for the remainder of 2015.  Head over to the O'Keefe Music Foundation Album Kickstarter page to learn more about the project; a $10 pledge will get you video copies of their Sober and Death Note videos.  Then go to O'Keefe's YouTube channel and watch some of the amazing videos these talented kids have already produced.