We use affiliate links. If you buy something through the links on this page, we may earn a commission at no cost to you. Learn more.
This is a sponsored post written by me on behalf of eBay for IZEA. All opinions are 100% mine.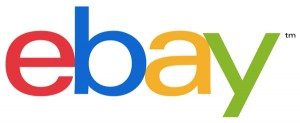 Need some ideas for keeping the kids occupied and entertained this summer?  Jonesing for a new gadget, but you don't know what's new and fun?  Or maybe you have a new tech device, and you're looking for accessories to outfit it and make it more useful?  You could probably use some guidance in finding what you need, but who can advise you?  There are experts who are available 24/7 to help you find what you're looking for, and best of all, they can help you find great deals on the things you want and need!  These experts are found in the eBay Buying Guides. 
These Buying Guides cover every topic you can think of – from cosmetics, to cars, to fashion, to crafts, to electronics, and everything in between.  They are written by eBay members who are knowledgeable about their topic.  You can use the Guides to help you research the topic before you decide what you need.  You can find reviews of available items with details that can help you decide which product will work best for you.  You'll get suggestions and advice that will introduce you to products and ideas you may not have known about.  And you'll see suggested products that the Buying Guide author has found works well for them.  And these suggested products are available on eBay at great prices, too.
So next time you start wondering about crafts for kids using paper plates or backup batteries for your phone or accessories for your car, go to the
eBay Buying Guides
for reviews and great deals!  You're sure to find information about the things you need and even about things you never knew you needed. To get you started, take a look at the 
eBay Deals
 and the guide that we've posted: 
Five Great Apple Watch Accessories for the Tech Dad
.