We use affiliate links. If you buy something through the links on this page, we may earn a commission at no cost to you. Learn more.
We spend a lot more time in our basement than we do the main floor of the house, so it's often difficult to know when someone comes to the front door if we can't hear them knocking. Sometimes they don't even knock because they press the doorbell which has had a dead battery for over a year. Yes, I'm lazy… mainly because it requires a weird sized battery that I don't keep spares of. When AVANTEK asked if I'd be interested in reviewing their Plug-In Wireless Doorbell I happily agreed for two reasons. It comes with a battery and the chime can be customized. Let's take a look.
Note: Images can be clicked to view a larger size.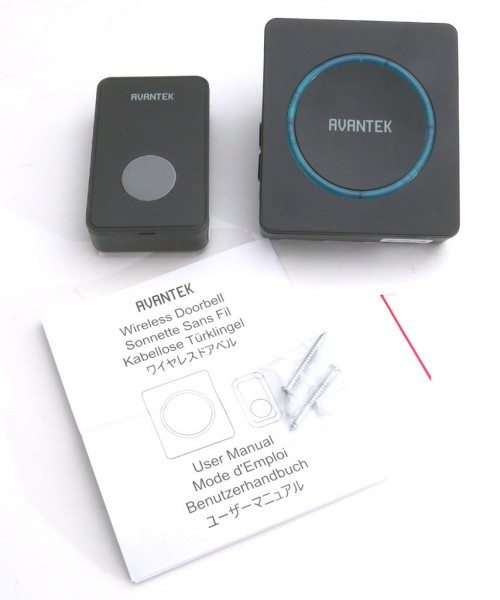 Package Contents
Transmitter
Receiver
Mounting hardware (screws and double-sided 3M adhesive)
User Manual
The AVANTEK Plug-In Wireless Doorbell consists of two main parts – the larger receiver and the smaller transmitter. The style is very utilitarian which might not appeal to some people, but it's a doorbell so I don't care what it looks like as long as it rings when someone presses the button.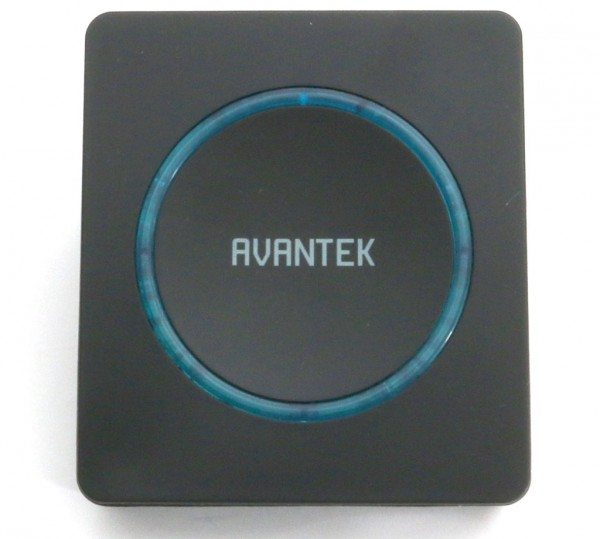 The receiver is made of black plastic with a blue LED ring on the front.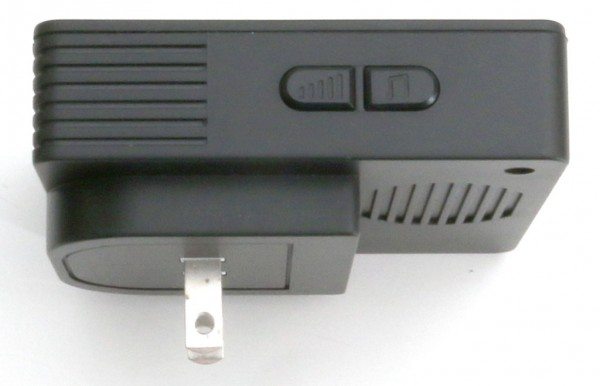 There's a two prong plug on the back and two buttons for volume and chime selection on the side.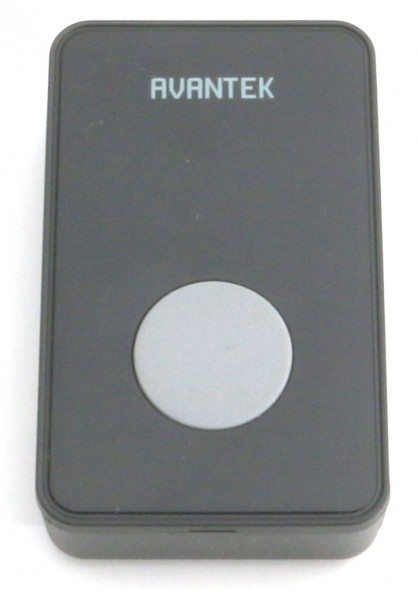 The smaller transmitter is also made of black plastic with a grey button.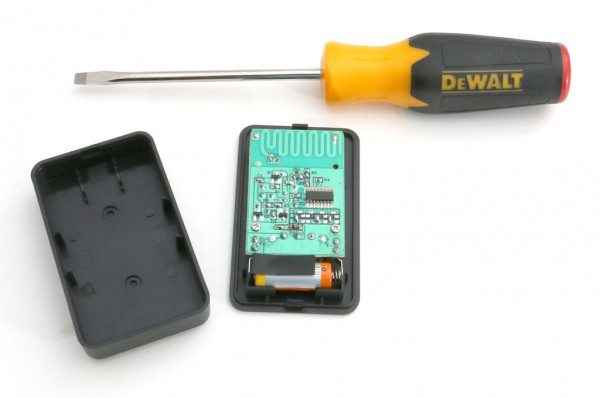 To install the doorbell you have to pry apart the transmitter with a small screwdriver and remove the battery tab. The doorbell requires the same small sized 12V 32A alkaline battery that my old doorbell used.
Then you can either attach the transmitter using the included screws or the included double-sided 3M adhesive tape.
I opted to attach it with screws. To do this I had to drill two holes in the backplate of the transmitter and then use the included screws to attach it outside my front door.
All that's left to do is plug the receiver into an outlet inside your home. The instructions say that the doorbell has a 200 meter range which sounds crazy because that's over 650 feet! I had no way to test that distance, but I had no issues placing the receiver in various locations throughout my small home.
Once plugged in to a outlet you're done unless you want to change the volume level or chime. By default it plays a standard "ding dong" chime, but the doorbell has a whopping 48 music chimes to choose from including holiday themed chimes. It also has a 4 level adjustable volume.  To hear a few of the chimes, watch the quick demo video below.
After listening to all the doorbell chimes I ended up chosing a traditional "ding dong" chime because I'm boring and the longer cutesy tunes grated on my nerves after trying to find one.  The chosen chime does not get reset if the event of a power outage – at least not a power outage of a minute or so. I didn't test longer times. It would be nice if there was an easier way to browse and choose the tunes. A smartphone app would be a very welcome setup tool for this device.
The doorbell is loud enough to hear throughout my home when set to the default volume level. It's also interesting to note that the ring on the receiver lights up when someone presses the doorbell. This is a nice feature for people that may be deaf or hearing impaired because it provides a visual cue that someone is at the door.
There's not much more to say about the AVANTEK Plug-In Wireless Doorbell. It's inexpensive. It is easy to install, easy to customize and chimes whenever someone presses the transmitter button.
Updates 08/04/15
It's only been two months since I posted my review and I'm already dissatisfied with this product because the battery died a couple weeks ago after barely any use at all. Actually I don't think anyone other than myself while testing it, has even used the doorbell since I installed it. Since it uses a strange sized battery that I don't keep spares of, I'm ready to switch to either a hardwired doorbell or one that uses a AA, AAA or other popular sized battery.
Source: The sample for this review was provided by Avantek. Please visit their site for more info or Amazon to order.