We use affiliate links. If you buy something through the links on this page, we may earn a commission at no cost to you. Learn more.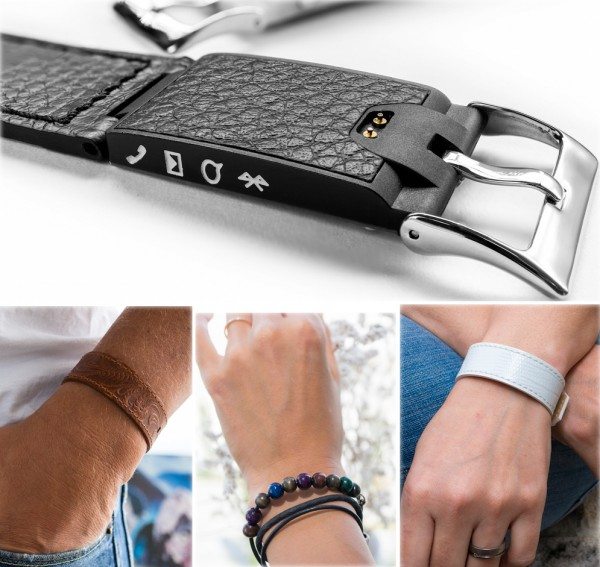 The Kisai Link isn't one of the cool watches that you probably expect from Tokyoflash Japan.  It's a Bluetooth notification bracelet that's available in 28 different styles, so you're sure to find one you like.  The Link is the rectangular module you see in the top image.  Link uses Bluetooth 4.0 Low Energy to connect to your phone, and it can "let you know when your smartphone receives a call, email, message, or social media alert. Pair with your smartphone and Kisai Link will gently vibrate and a color coded LED will illuminate so you can feel and see notifications at a glance. You can customise the notifications you want to receive via the app and your smartphone settings. Kisai Link has an alarm, find phone function, and an alert for when you leave your smartphone behind."  Battery life is five days between charges.
The Kisai Link is available with a variety of bracelets, from leather bands to beaded strands.  They range in style from masculine to unisex to feminine in colors that range from neutral to neon.  Link is initially only compatible with iPhone.  The release price for Kisai Link is $79.00.  You can order now from Tokyoflash Japan.