We use affiliate links. If you buy something through the links on this page, we may earn a commission at no cost to you. Learn more.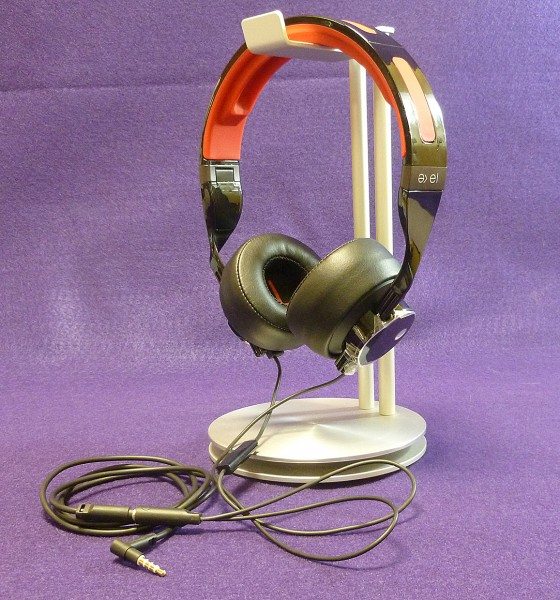 There are many factors that go into why one headphone is chosen over another: sound quality, comfort, looks or fashion—whatever. There are as many reasons as headphones to choose from. Recently, one company has designed a headphone that can be customized to a particular sound preference. Axel Audio has developed a system of taking a headphone and offering three choices to help make it your own—the Axel Soundscape. While this concept is not new, it is unusual.
The Axel headphones are Kickstarter funded, so I was sent pre-production prototypes, not the final headphones. Mine arrived unceremoniously in bubble-wrap. The final version will come in a nice box with an included case. I'm not sure what if any changes to the headphone itself will yet be made. I will do a review update when I receive the final version and note any differences, pro and con.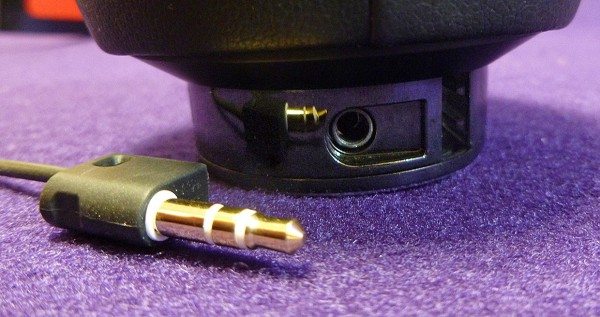 On the Axel website, you can build your Soundscape headphone by choosing ear cup options. To begin with, there are two headphones cup sizes—on-ear in black or white and over-ear in black only. Once you choose the size and color, there are silicone headband inserts in two colors included: red and black. The headband itself is a sturdy black plastic and folds for easy storage. The cord includes a mic and controls for music playback and comes with an extension. The cords also have a proprietary plug to help alignment of the mini plug into the ear cup.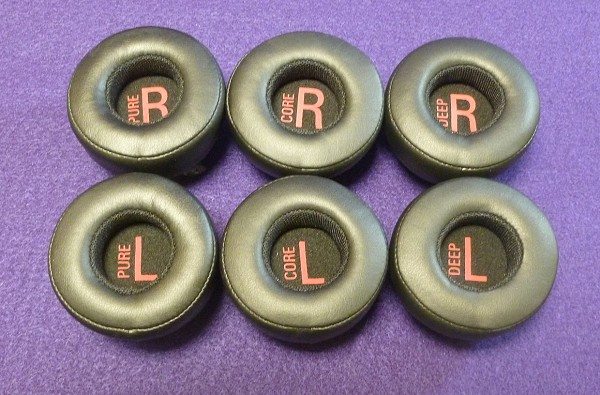 Axel offers 3 different soundscapes (their term) for their ear cups: Deep, Core and Pure. If you're thinking that these names are confusing, join the club. However, Axel has thought ahead and developed a way to help you decide what preference you may prefer. On their website, Axel will scan your Spotify music (with your permission) and make an educated guess on what Soundscape best suits you. If you don't use Spotify, you are directed to a page where you can list your favorite artists and songs. From you choices, Axel tells you what works best for you. Understand that it's not a perfect system as I will detail later in this review.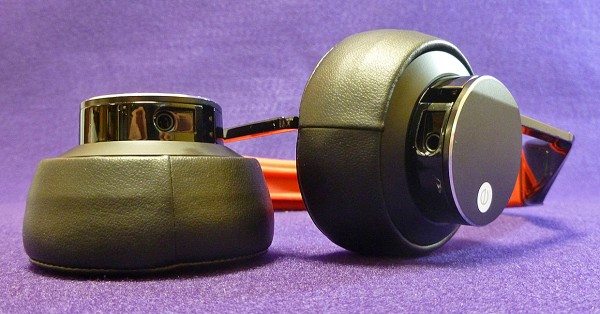 Here is a basic rundown of the three versions: Deep is for those who like their bass. Somehow, I think this will be the most popular of the three. Core is what I would call the middle, not too bassy or sparkly. Pure is close to what a reference headphone might sound like with a tilt towards the higher frequencies.
The Deep soundscape is for bassheads. Even though the bass is tamed more than on some other brands, it's still quite heavy and can be overpowering. High resolution songs by Frank Sinatra were almost unlistenable, even though his 50s albums are sonic gems with no overblown bass at all. The Deep Soundscape worked best with more modern music, especially hip-hop or electronic. Even though the bass was still heavy, modern music is made for it and the Deep phones performed admirably.
Core was hands-down my favorite of the three Soundscapes. Those same Sinatra songs were much smoother sounding. The bass was still there, but melded into the songs better. Plus, Sinatra's vocals were cleaner and more forward sounding. The highs were never too bright or harsh even on songs that sound that way on other, more accurate headphones. Although Core may not be the best at all genres of music, it was better at it than the other two, which have more specific tuning.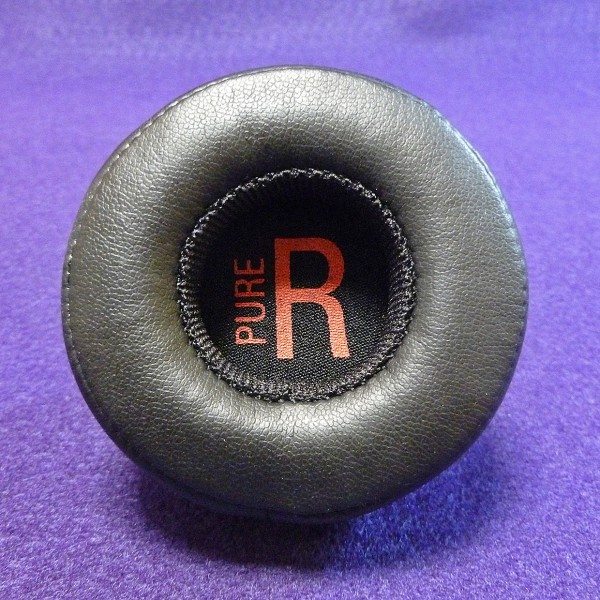 Pure could have easily been my favorite Soundscape, if Core wasn't just a bit better. Pure is the brightest of the three, but not so bright that it's irritating. Pure is the cleanest sounding of the Soundscapes—sometimes too clean. Some harshness can creep in with certain songs, but that's rare. Remember that the more accurate a headphone is, the less forgiving it is. It's a trade-off. I wonder if the Pure selection will sell as well as Deep or Core because anyone wanting this kind of accuracy in phones will usually spend more than an average customer.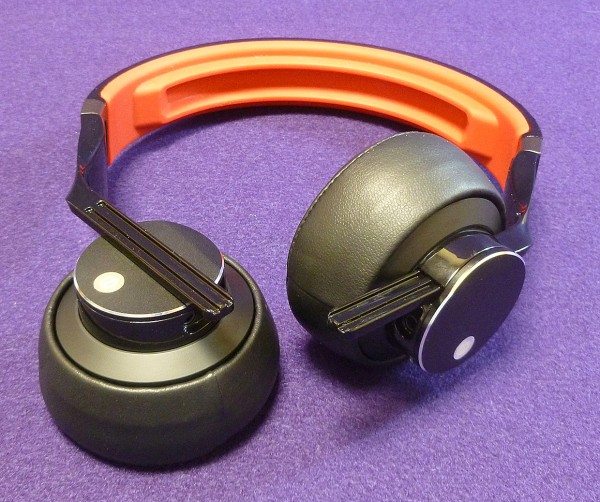 When I began this review, I let Axel choose my headphone preference based on my Spotify listening history. They suggested the Deep Soundscape. Sorry, but Deep is not for me. You should use Axel's guide as a starting point only.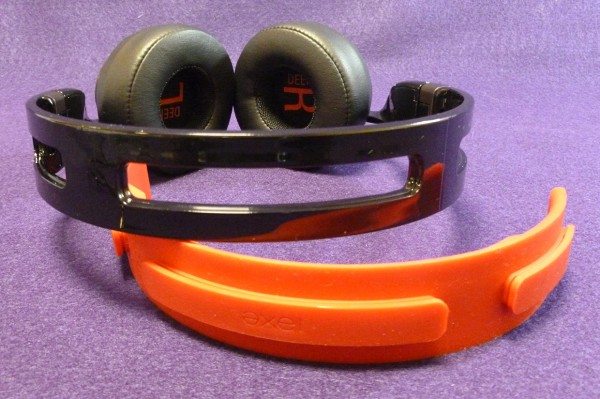 The Axel Soundscape headphones are comfortable for short periods of time, but the clamping pressure becomes noticeably tight after an hour or so. Isolation is excellent, partly due to the thick and plush ear pads. If the clamping pressure was a bit less, the Axel headphones would be incredibly comfortable for hours.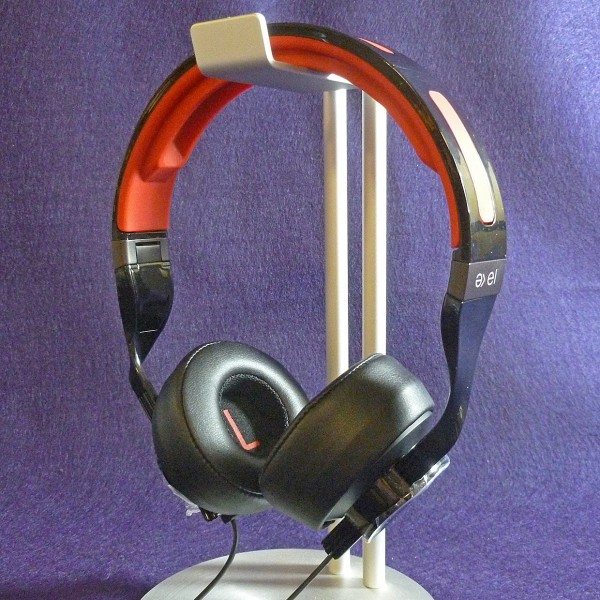 Axel is off to a promising start with the Soundscape headphones. They can easily compete with more established brands in this price range. They are cool looking without being showy and the sound ranges from good to really good depending on the music.
Customizing can be a good thing.

The Soundscapes on-ear headphones will sell for $150 US and the over-ear will sell for $180. Axel is running Kickstarter specials through mid June.
Source: The sample for this review was provided by Axel Audio. Please visit their site for more info.
Product Information
Price:
On-ear-$150 US Over-ear-$180 US
Manufacturer:
Axel
Pros:

Choices
Made well, even for prototypes
Mid-range price
Attractive without being gaudy

Cons:

Bass choice too heavy, but will admittedly probably be the most popular choice
Headband can clamp too tightly