We use affiliate links. If you buy something through the links on this page, we may earn a commission at no cost to you. Learn more.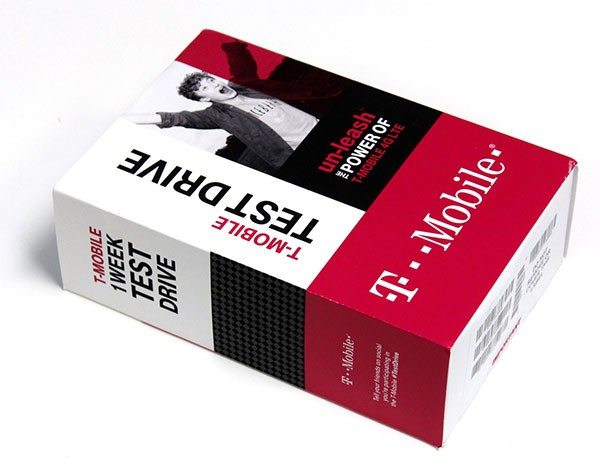 Yesterday was my first day testing a phone on T-Mobile's network. I was very encouraged with the speedtest.net results at my house and even in my basement. Considering that I live in the middle of 12 wooded acres with no DSL, cable, etc., it's surprising that they have LTE in my immediate area. But I just happen to live less than one mile from a cell tower which has Verizon equipment on it and I'm guessing it now has T-Mobile equipment on it as well. So last night I checked the box for acceptable home coverage and looked forward to test number two: coverage on my drive into work.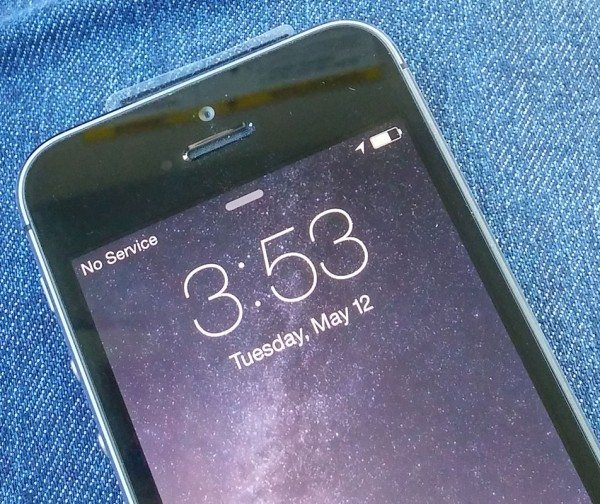 The Test Drive iPhone 5S had full bars as I was driving down my driveway and out to the main highway this morning. Signal strength continued to be great until I was past the cell tower. Then I saw the dreaded No Service message in the status bar. Crud! The total service blackout lasted for about five miles before it finally came back. When it did come back the status showed T-Mobile E instead of just T-Mobile or T-Mobile LTE. I'm guessing that E is the equivalent to 2G. The phone started showing LTE as I got closer to the city limits. My Verizon Wireless LG G3 had two or more signal bars for the entire drive and never drops out when I'm streaming music.

T-Mobile's coverage maps paint a rosier picture of their coverage area than what I experienced. If you click the image above for a larger view, you'll see that according to T-Mobile, I should have full coverage from my house all the way into my office taking State Rd. 46 the whole way. Unfortunately this wasn't the case.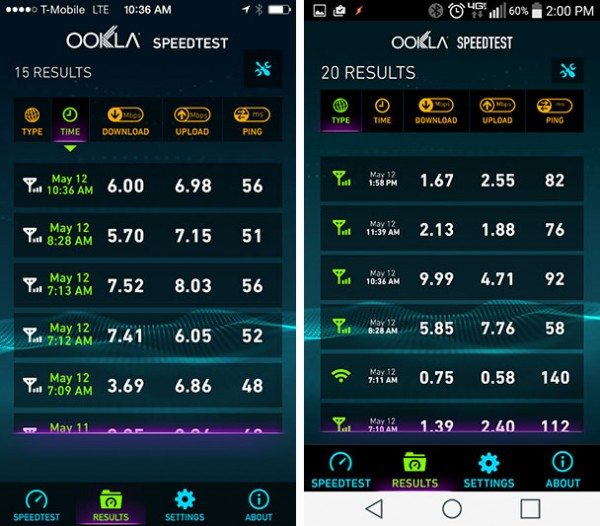 Once I got into the office at my desk, the T-Mobile iPhone consistently showed four bars with LTE all day and won the majority of speedtest.net tests compared to my LG G3 on the Verizon network.
I had planned to let Jeanne take the iPhone to try at her office tomorrow, but I don't see a need to do that now that I know I won't be making a switch. If I lived inside the city limits, T-Mobile would probably work just fine for my needs, but the fact that I have a five mile long dead spot on my drives to and from work is a deal breaker for me. Even though it's only a few minutes without coverage, I stream music using Pandora or Spotify during my morning and afternoon drives. Not being able to do that would be a bummer. And of course, not being able to make and receive calls for that five mile stretch would be a safety concern. So I'm sticking with Verizon Wireless but will considering doing another test drive with T-Mobile at some point in the next six months or so.