We use affiliate links. If you buy something through the links on this page, we may earn a commission at no cost to you. Learn more.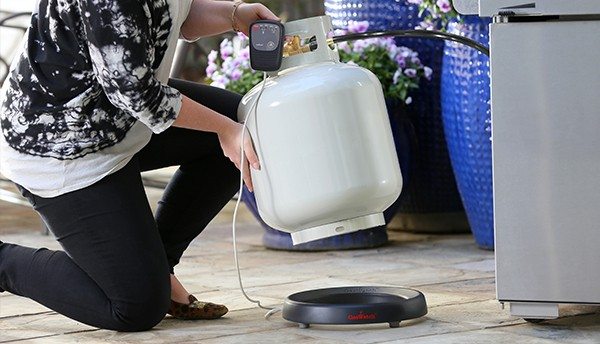 The weather is getting warmer and summer is just around the corner. Across the country BBQ enthusiasts are dusting off their grills and wondering the same thing, "Is there any propane left in the tank?" Wonder no more with The Smart GasWatch.
The Smart GasWatch is a propane tank scale that uses Bluetooth to communicate with your smartphone. It measures the weight of the tank to determine how much propane you have left. The Smart GasWatch also provides an estimate of how much cooking time you have until the tank is empty. Additionally, The Smart GasWatch will alert you when you're at 10% capacity so you'll never worry about running out of gas mid-BBQ again.
The Smart GasWatch is an IndieGoGo project that will be available on both Android and iOS. Those interested can back the project here for $35. Shipping time is estimated for September of this year if the project is successful.