We use affiliate links. If you buy something through the links on this page, we may earn a commission at no cost to you. Learn more.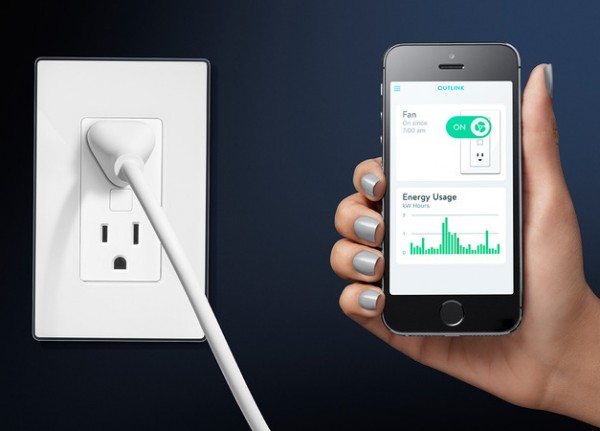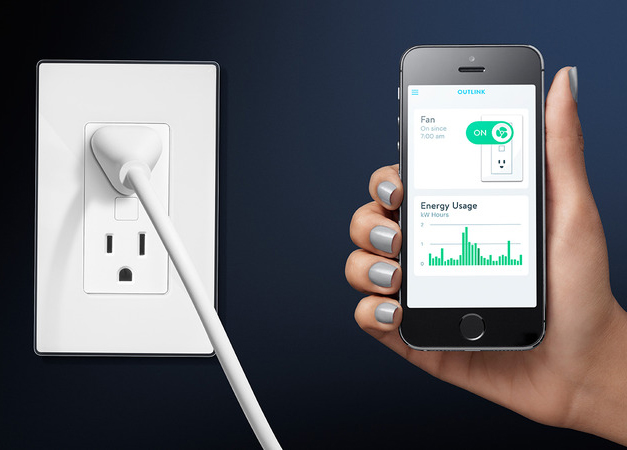 Several companies sell modules that you can plug in between the wall outlet and your device to monitor how much power it uses.  That's great, but you can monitor energy usage by plugging your device directly into the Outlink wall outlet.  Outlink replaces your current wall outlet.  The bottom socket is standard, and the top socket is smart.  You'll need to pair the Outlink with either a Wink Relay ($300) or a Wink Hub ($50), but then you'll be able to access information about the power usage of the smart socket with your smart phone.  You can set a budget for energy use and get a notification when that limit is reached, you can program the smart outlet to power on and off on a schedule, or you can remotely turn the outlet on or off – no more worrying if you unplugged the iron before heading off to work.
The Outlink outlet is $50 at Quirky.  You can also purchase the associated Wink Relay or Hub from Quirky.