We use affiliate links. If you buy something through the links on this page, we may earn a commission at no cost to you. Learn more.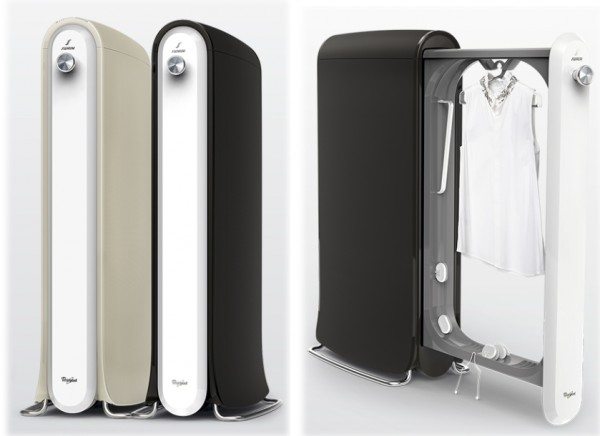 Washing clothes can make the fabric pill and the colors fade.  Dry cleaning your clothes is costly and inconvenient.  Of course, you need cleaned clothes, so what do you do?  You could use the SWASH Express Clothing Care System instead.  Hang one or two items in the SWASH, insert a SWASH Pod, and your clothes will be deodorized and light wrinkles removed in 10 minutes; the SWASH process even restores the fit of your clothing that can be distorted through wearing.  The SWASH machine plugs into a standard outlet, so you won't need to hire an electrician.  You won't need a plumber, either, because the SWASH needs no water hookups.
SWASH is safe for most fabrics, including denim, wool, polyester, lycra, cotton, cashmere, sequins, beading, and lace.  It measures 16-1/2″ long x 30″ wide (with door closed; 54-1/2″ wide with door open) x 51″ tall.  You can put it anywhere in your home, including your closet.  SWASH is available in linen or shadow for $499.00.  SWASH Pods are $6.99 for a pack of 12.