We use affiliate links. If you buy something through the links on this page, we may earn a commission at no cost to you. Learn more.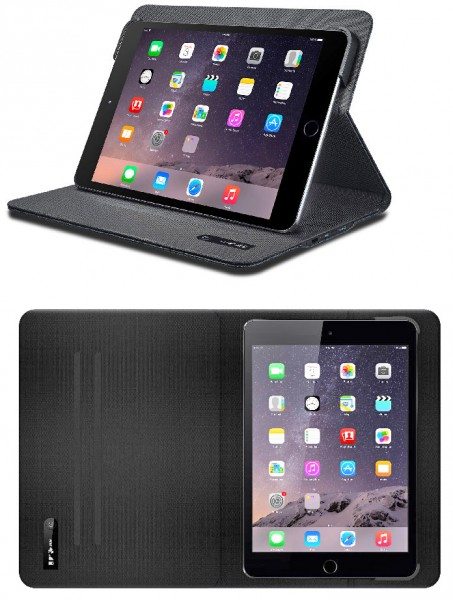 Beginning March 20, AT&T will exclusively offer the Modio LTE Case for all three versions of the iPad mini that will add access to AT&T's 4G LTE network to WiFi-only minis.  In addition to giving you a secure LTE connection, the folio case also "comes with expandable memory (up to 32GB) so that you can bring more of your content with you. The companion AT&T Modio™ Data app, available for free on the App Store for iPad, connects to your Modio case and provides useful data usage information."  Modi has a 4,600mAh battery to power the case for up to 16 hours of continuous use.  It has smart cover features that will put the iPad mini to sleep when you close the cover, and it will also put the cellular network connection to sleep as well.
The Modio case is $49.99 with a 2-year contract, you can purchase it on an installment plan for $10/month for 20 months, or you can purchase it outright with no annual commitment for $199.99.  There's a $10/month access charge when you add the case to a new or existing Mobile Share Value plan.
The AT&T Modio LTE Case will also be available for iPad Air 2 and iPad Air later in the year.  See the Modio news release at AT&T.