We use affiliate links. If you buy something through the links on this page, we may earn a commission at no cost to you. Learn more.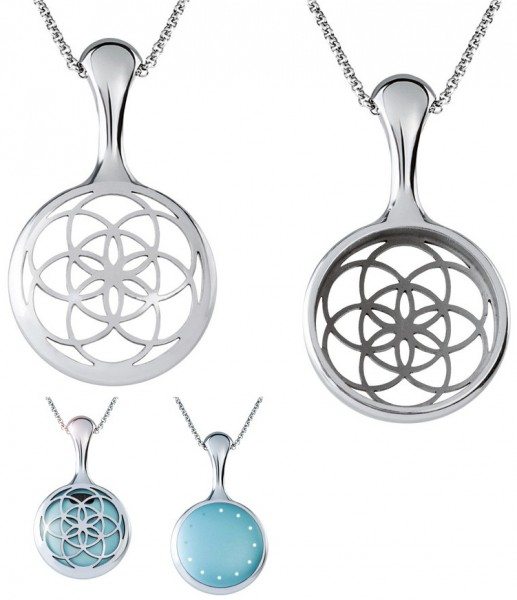 It seems most everyone has a fitness tracker these days, and most of them have a very utilitarian, sporty look.  If you'd rather have something a bit prettier than a silicone wrist band or a belt clip, you can purchase jewelry for your Misfit Shine tracker.  The Bloom Necklace has a pretty, stylized floral look, but it's sturdy enough to standup to your workouts because it and the included chain are made of stainless steel.  You just pop your Shine into the back of the filigree holder, and it will convert the Shine into a pretty pendant.  The Bloom Necklace is normally $79.99, but it's available now for $59.99 from Misfit.
If this design is too frilly for your taste, they also offer a Sport Necklace with a rubber necklace and a simple metal holder for $49.95 and various "watches" with leather bands for $40-50.