We use affiliate links. If you buy something through the links on this page, we may earn a commission at no cost to you. Learn more.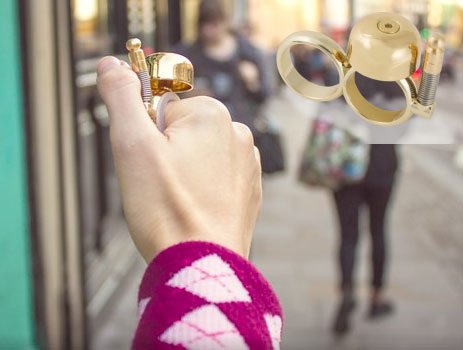 Did you have a bell on your bicycle when you were a kid? Now runners can use a similar device to herd pedestrians out of their way. The light weight Runbell is designed to wear on your index and middle fingers and features a spring-loaded striker that activates with flick of your thumb to produce a ringing sound that can be heard up to 20 feet away. The Runbell was designed by Kevin Nadolny and Tomoko Yano as a Kickstarter project that was successfully funded last year. The device is priced at $25 through Amazon and is available in gold or rose gold and sizes for men and women.
Hat tip to Rachel E for sending this gadget tip.