We use affiliate links. If you buy something through the links on this page, we may earn a commission at no cost to you. Learn more.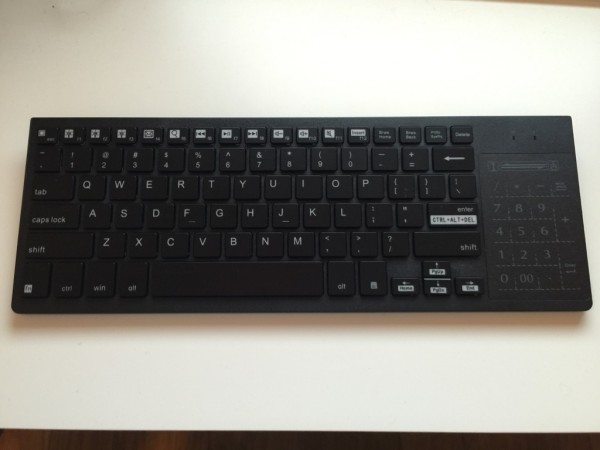 Keyboards are a dime a dozen these days.  The feel of one is very important since I type a lot everyday.  I'm always on the lookout for one to use with my HTPC that I keep at home, so today I'll take a look at the iPazzPort Keyboard. This keyboard includes a touchpad that doubles as a numeric keypad! Let's take a look.
Note: All images can be clicked on to view a larger size.
The features of the iPazzPort Keyboard are advertised as follows:
Full QWERTY keyboard
Touch panel switch to digital mode or mouse touchpad mode
Ultra-sensitive mouse touchpad
Supports multi-touch and Scrolling bar
Supports multi language
Works in Windows, Mac OS, Linux, and Android/Google
size: 12.3in x 4.4in x .7in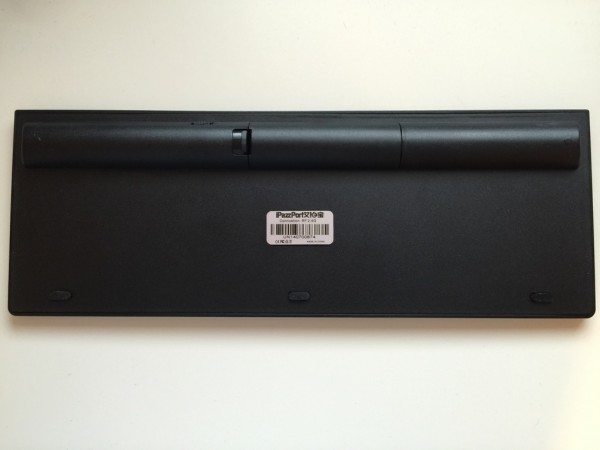 The iPazzPort is made of a heavy duty plastic that doesn't feel cheap, and comes with a wireless dongle to connect to your computer. This gives you a maximum distance of about 33 feet. It also ships with 3 AAA batteries which is always nice when included with packaging.  I popped the dongle into my Chromebox to give it a go.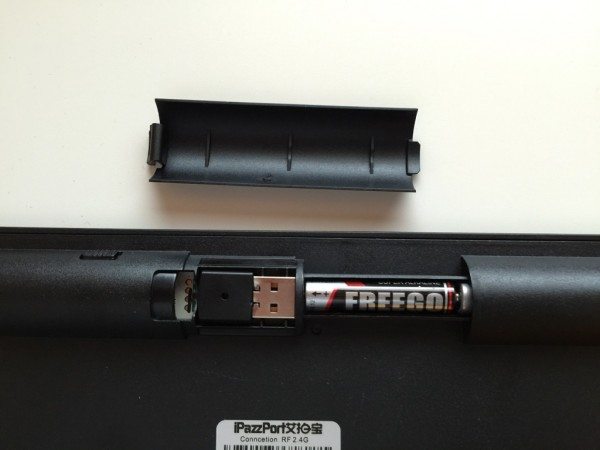 When installed, I switched the iPazzPort to "on" and was immediately ready to go. The layout of the iPazzPort is a full sized QWERTY keyboard with Windows key on left and menu key on the right.  The keypresses are silent, had a nice spring to them when I typed, and the trackpad was responsive with no delays.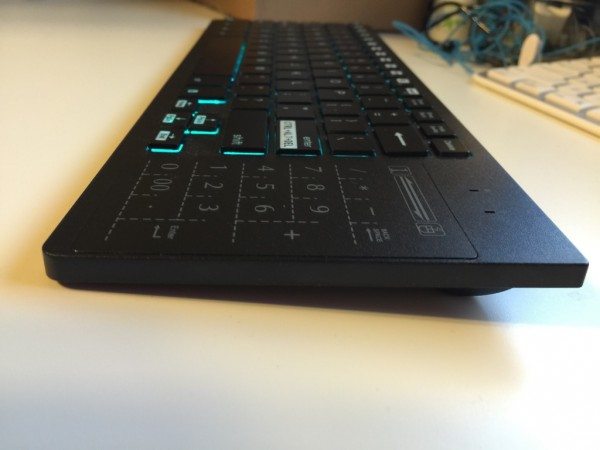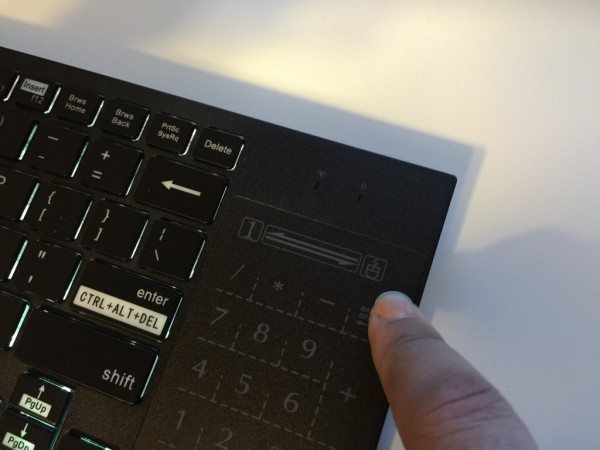 I noticed the symbols on top of the trackpad, then read the little instruction booklet.  When you slide a finger from the "1" to the "mouse" symbol, it switches from a numeric keyboard to a regular touchpad. Pretty cool!  I found this to be a unique feature and quite useful.  The only problem I had after using this as a trackpad for a while is that my finger would accidentally slide from the numeric pad mode to the touchpad mode, which got mildly annoying.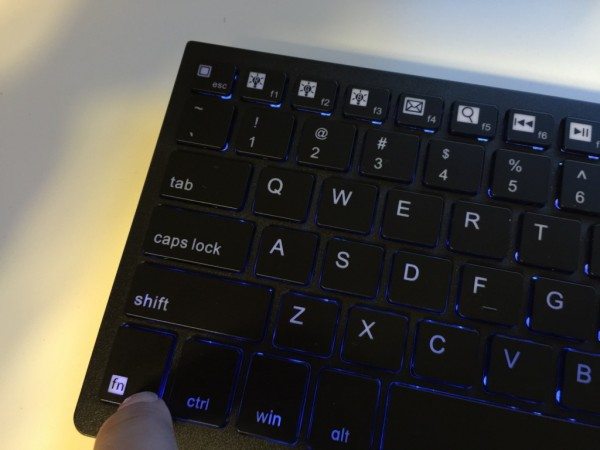 Another cool feature about the iPazzPort is that you can set up different colors for the backlight of the keys. I really loved this feature, and found it to be unique as well.  You can do the standard red, green and blue colors, but also do combinations of colors when pressing different combinations of keys.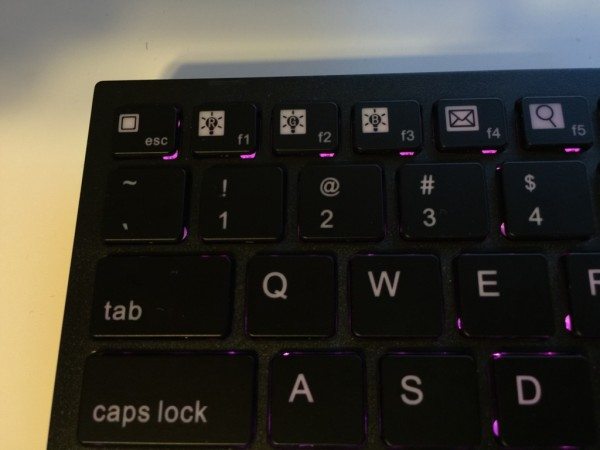 I was surprised that the iPazzPort worked well on my Chromebox that runs Chrome OS.  It also works really well on my Windows box as well as Mac OS X. (I didn't try it out on an Android device.)  I had fun trying out the different colors, and the size is good to keep in small spaces, i.e. next to a bed or sofa. Battery life was also pretty good considering I've been using this a few weeks with no issues. I recommend the iPazzPort keyboard for your HTPC or media center machine, since the trackpad is attached.
Source: The sample for this review was provided by iPazzPort. Please visit their site for more info.