We use affiliate links. If you buy something through the links on this page, we may earn a commission at no cost to you. Learn more.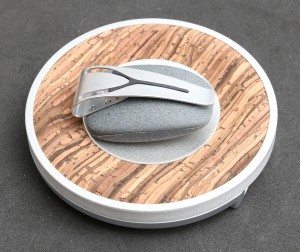 With all of the activity trackers on the market right now, new trackers need to do more than just count your steps. They need to have a unique design and features that make them stand out from the crowd. The Spire activity tracker has both a unique design and feature set. With its soft touch stone sensor, wireless charging and ability to detect your state of mind, it is one of the more interesting trackers currently available. But is it enough? Let's take a closer look.

Note: Images can be clicked to view a larger size.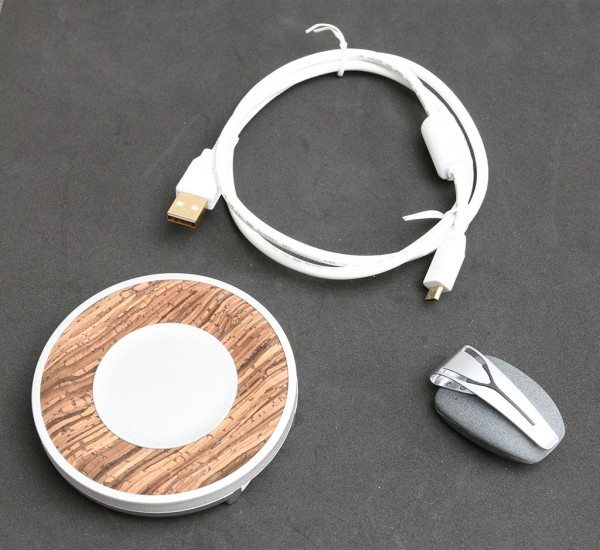 Included in the package
Spire stone sensor
Qi wireless charger
USB cable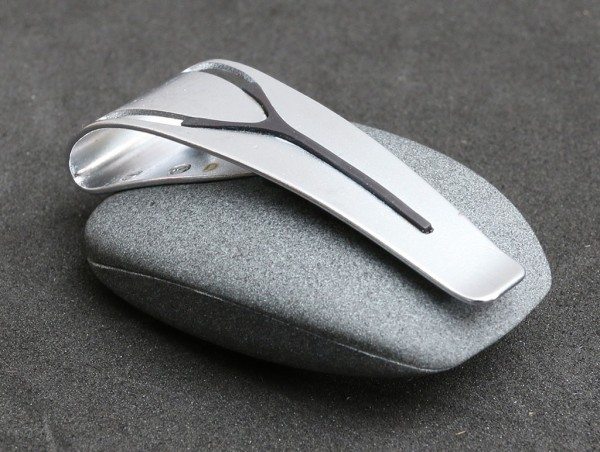 What is it?
The Spire is an activity tracker that can record your steps/activity and your breathing patterns to detect if you're calm, focused or tense. It is made of durable plastic that looks like a stone but feels like soft textured plastic. The Spire is waterproof and sweat proof. It's even washing machine proof!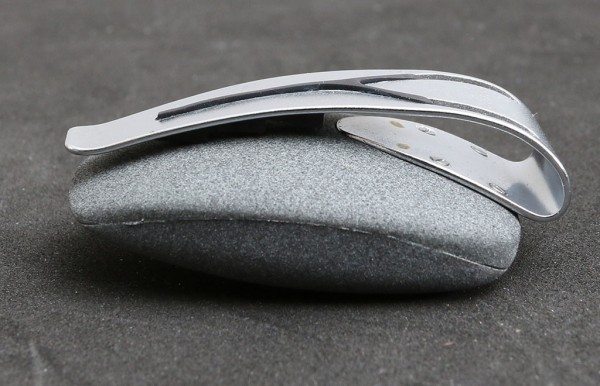 Attached to the sensor is a surgical grade stainless steel hypoallergenic clip.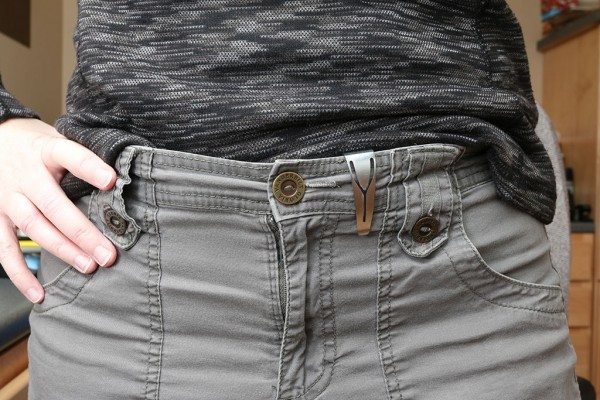 The Spire has been designed to be worn facing your body either by clipping it to the inside of your waist band or bra. If you just put the Spire in your pocket it will only be able to track your steps and not your breathing.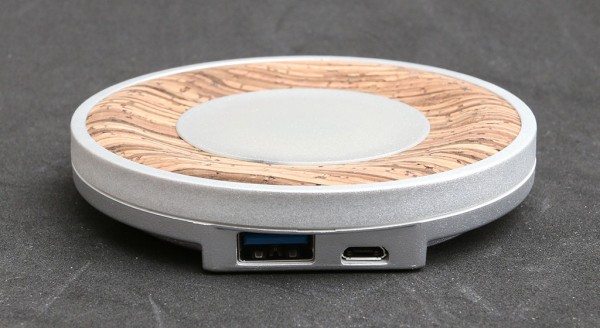 I was happy to see that the Spire comes with a Qi-compatible wireless charger. That means no cables to plug in. All you have to do is unclip the Spire tracking sensor, set it on the charger and you're done.
The charger has an attractive design that includes a cork pad and it also offers a USB port to connect a second USB cable for charging another device like a phone or tablet. If you have a Qi compatible device you should be able to use this charger to charge it. I tested it with my LG G3 with a Qi patch and it seemed to charge it just fine.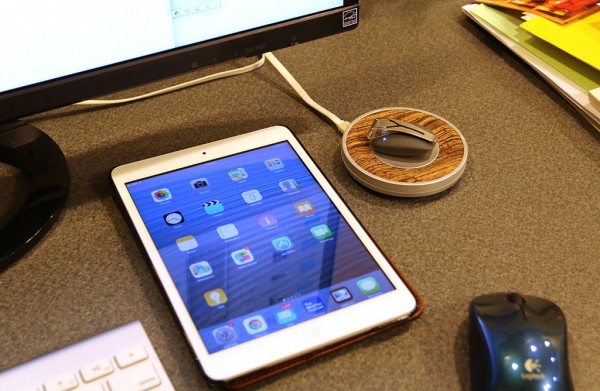 The activity tracker runs for up to 7 days per charge and fully recharges in about 3 hours. A small blue LED (you can see it in the image above) will glow when the sensor is charging and will go out when the tracker is fully charged.
What can the Spire track?
The Spire activity tracker will track your steps, activity and your breathing patterns to show the periods when you've been calm, focused and tense. How can it do that? Here's an explanation taken from Spire's FAQ:
Spire uses a suite of sensors working in concert to process data with our proprietary algorithms to sense body position, activity, and breathing patterns. These sensors detect the respiratory movement of your body. Spire does not use the chemical makeup of your breath. The raw sensor data is sent to your phone, and from there, the cloud, where it is analyzed to provide personal feedback.
To see your recorded steps and breathing data you will need an iOS device like an iPhone or iPad and the free Spire app. Unfortunately, Android devices are not supported at this time but there are plans to have offer one at some point. I used a first gen iPad mini while testing the Spire.
The Spire tracker uses Bluetooth to constantly sync your data when you're within range of the paired device. You don't have to initiate syncing, it all happens automatically. The Spire app interface is pretty easy to navigate and understand. The home page allows you to see how many minutes in the last hour that you've been calm, focused, active or tense.
Tapping on one of the headings takes you to a page with additional info. And no, I didn't know that beavers can hold their breath for 45 minutes.
If you're not doing too well focusing or remaining calm, the app provides voice guided breathing exercises to help boost your focus, calmness and energy. There's even a deep meditation exercise. I tried all of the exercises but only found that the energy boost exercise was beneficial to me.
Final thoughts
As a step counter, the Spire activity tracker records steps as well as most other trackers that I've tried. While testing the Spire, I also wore another tracker and the steps recorded were within 100 or so steps of each other.
As far as the Spire being able to tell my state of mind, it's hard for me to say if it's accurately recording how calm, focused or tense that I am. I've been using the Spire for several days and it shows that I'm almost never tense, which is true. I'm really laid back and am rarely flustered. Each day I was able to reach my calmness goal (2hrs) without any problems. I didn't fare so well with the Focus goal, but I don't feel I need any help focusing as I'm able to handle what needs to be handled on a day to day basis. I think this tracker might be better suited for someone who needs help cultivating focus and calmness.
The Spire activity tracker is unique in both look and features, but with a price tag of $150, I think it's over priced for what it offers right now. Since it only tracks steps and state of mind, and doesn't work with Android devices, it feels a little lacking in the feature department when compared to other trackers that can track steps, stairs, sleep, heart rate and blood oxygen levels.
Note: the Spire does not track sleep but they are developing features to help Spire collect data about your sleeping positions, sleep stages, and breathing (or snoring) patterns, and recommend ways to improve your sleep quality.
Although I think the Spire activity tracker is overpriced, I still find it an interesting gadget because I like that companies are continuing to add unique features to fitness trackers. Now I just wish I could find one tracker that has all these features.
Source: The sample for this review was provided by Spire. Please visit their site for more info.
Product Information
Price:
$149.95
Manufacturer:
Spire
Requirements:

iOS (7.1 or above required) for data syncing/viewing

Pros:

Wireless charging
Detects stress levels
Helps you relax with voice guided breathing exercises
Waterproof

Cons:

No Android or Windows phone support
Expensive for only tracking steps and breathing