We use affiliate links. If you buy something through the links on this page, we may earn a commission at no cost to you. Learn more.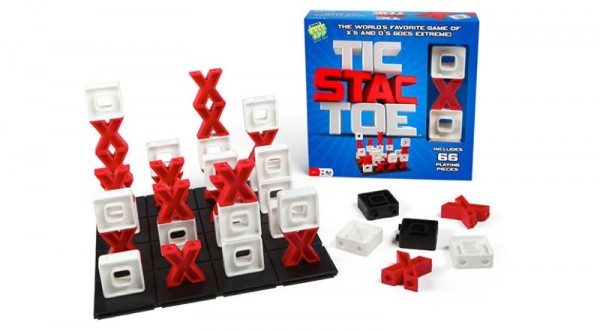 We are a family who loves board games.  Every night we attempt to play something as a family (mom, dad and Joey, age 8).  Today we've added Tic Stac Toe to our library of games.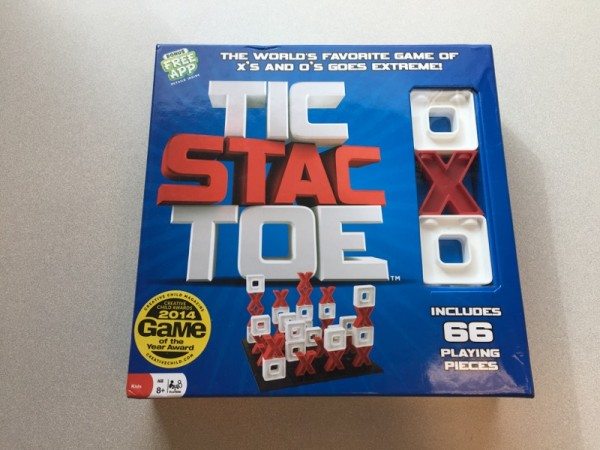 As the name implies, Tic Stac Toe is a three-dimensional twist on the classic "tic tac toe".   It's also the 2014 "Game of the Year Award" by Creative Child Magazine.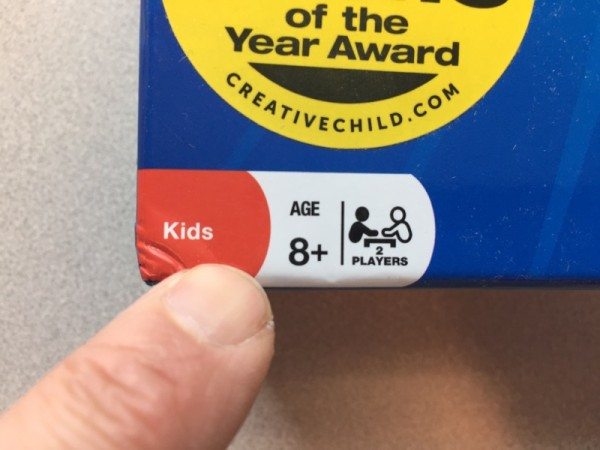 The box says ages 8 and up, but I think it's easy enough for slightly younger players.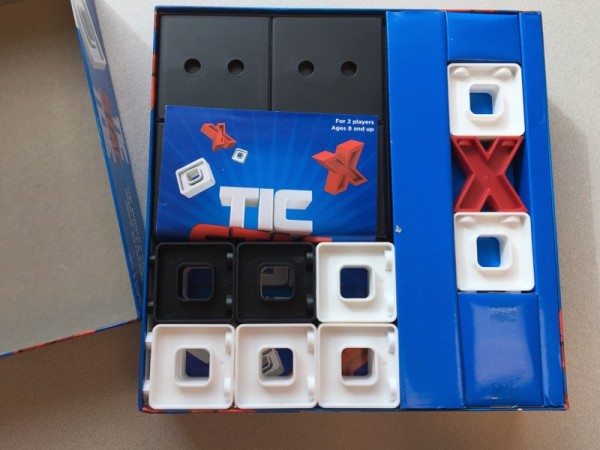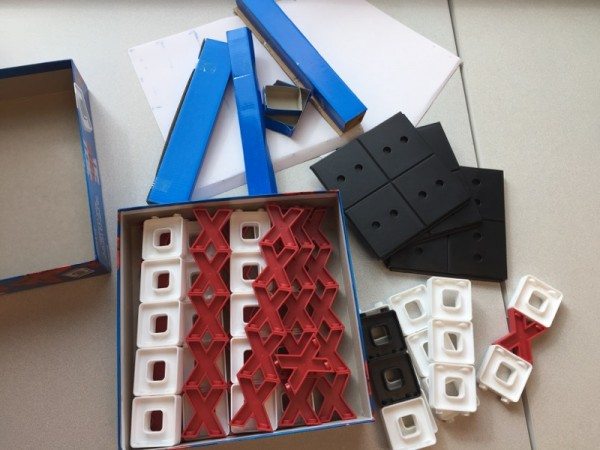 Inside the box you'll find all the parts you'll need, including four black baseplates, red X's, white O's, and two black "blocker" pieces that are totally optional.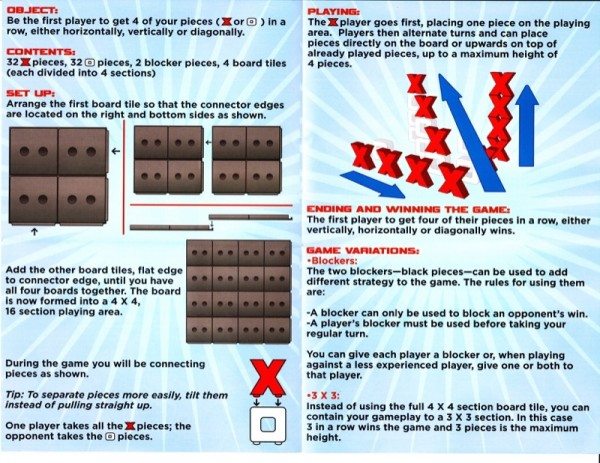 This is a scan of the instruction page.  Pretty self explanatory.  The only rule that wasn't immediately obvious was that the maximum height is no greater than four.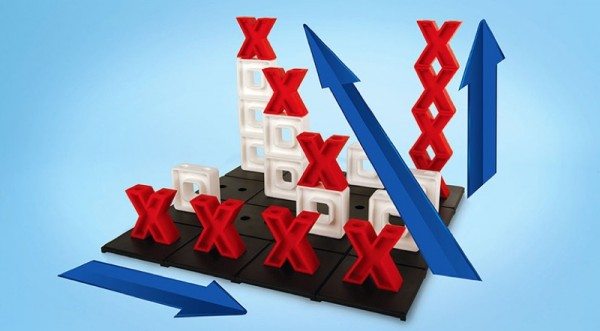 This graphic shows the three ways you can win:  Across, straight up, or diagonally.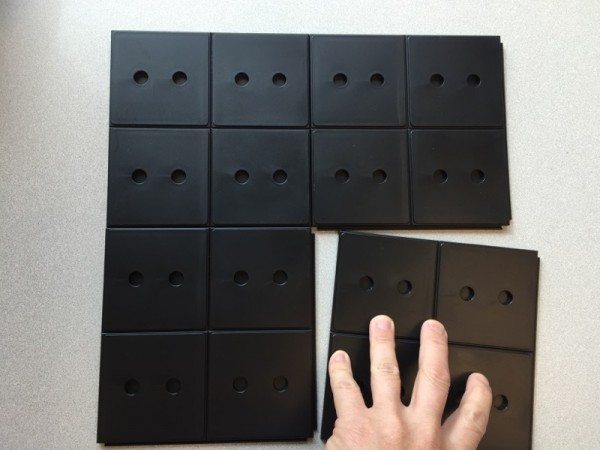 The only assembly required is aligning the game board together.  There are small grooves that help keep it together, but they don't "snap" and hold together.  Best to play on a hard surface.  Won't work on your lap.
The X's and O's snap into the matching holes.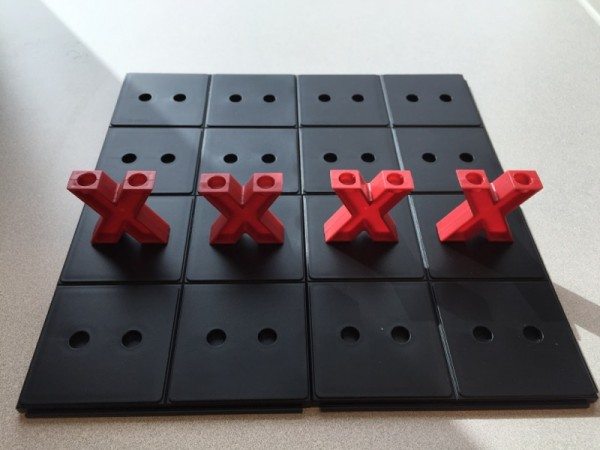 Here are the three ways to score, once again.  Across…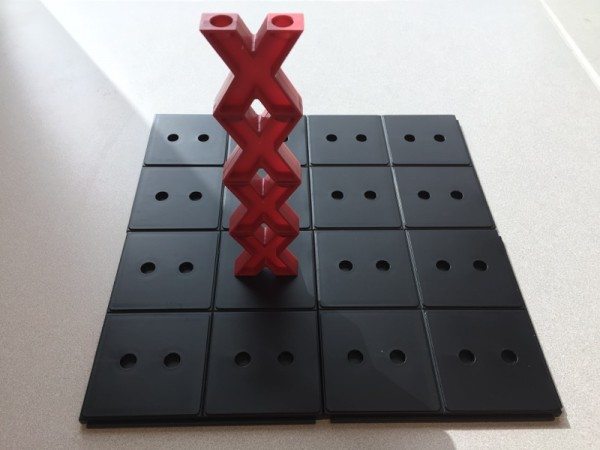 Straight up…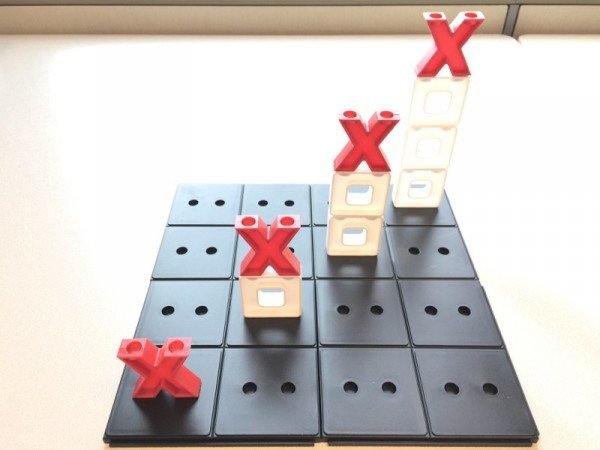 Or diagonally.  Ready to play?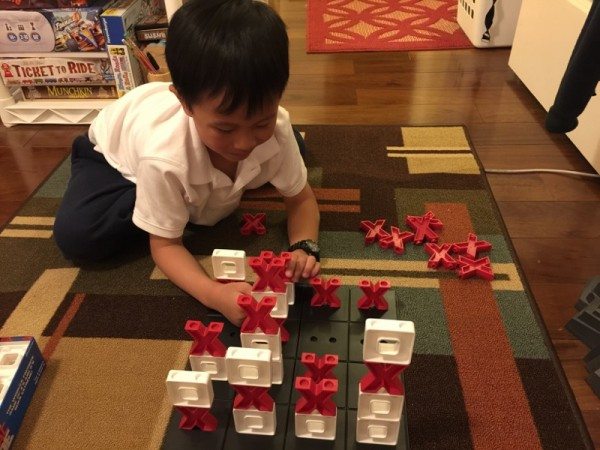 My son Joey, had no problem grasping the concept.  In fact, he was the one who reminded me about the "four height maximum rule".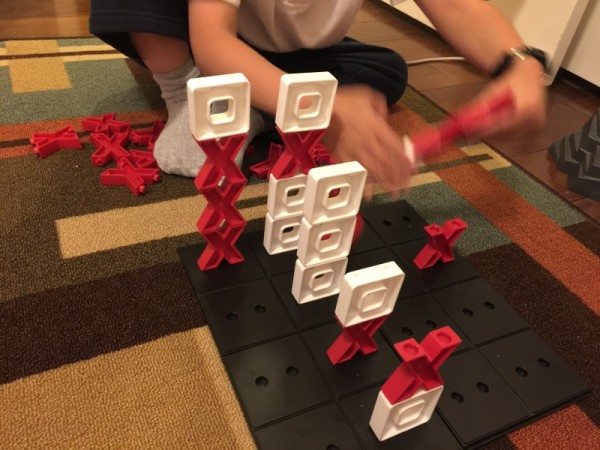 White O's win!  (Going diagonally)  Joey demands a rematch to beat daddy.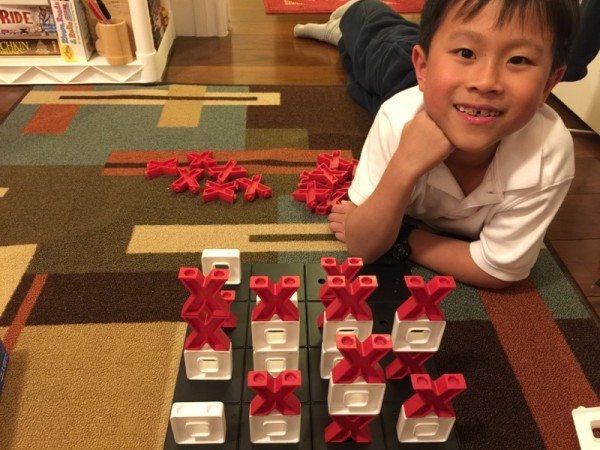 Here, Joey (red X's) wins!  Four straight across.  Can you see it?
I was very surprised how much fun this was.  We enjoyed it so much we played five straight games in a row before it was bedtime.  If we need a two player game, Tic Stac Toe will definitely be one of our go-to games!
Footnote:  There also seems to be an iOS app for Tic Stac Toe as well.
Source: The sample for this review was provided by Pressman Toy. Please visit http://catalog.pressmantoy.com for more info.
Product Information
Price:
$19.99
Manufacturer:
Pressman
Requirements:

Two players. Suggested age: 8 years and up

Pros:

Easy to learn
Makes players think in a 3rd dimension.

Cons:

Only for two players, of course!