We use affiliate links. If you buy something through the links on this page, we may earn a commission at no cost to you. Learn more.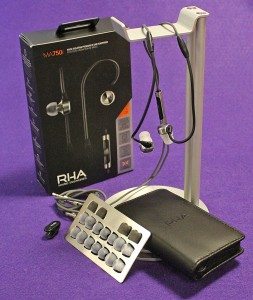 When a headphone company is primarily known for making products that sound better than other brands more expensive offerings, what happens when they create a premier model that's not so inexpensive anymore? How much better can it be, especially when compared to their already excellent, but less costly models? Will this new in-ear headphones sound that much better? These are interesting questions and ones that need to be answered if you're going to spending your hard earned money on the new RHA MA750i In-Ear Headphone.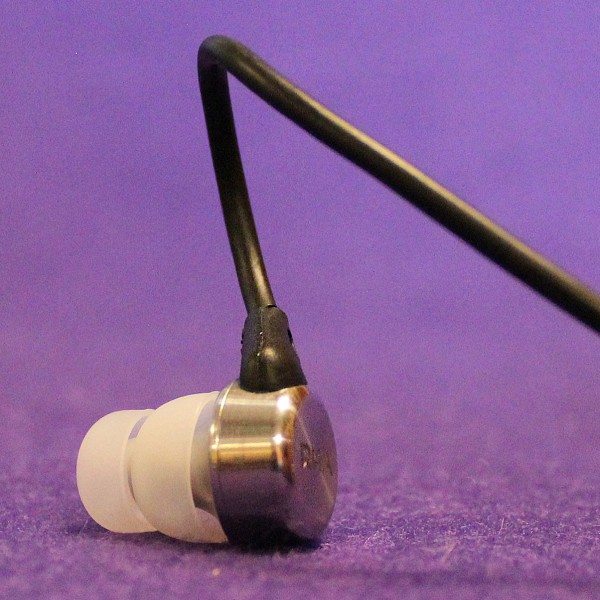 Let's get this out of the way right now: The RHA MA750i In-Ear Headphones do not sound unbelievably better than their less expensive MA450i or MA600i (to be reviewed soon) models. However, they do sound better and we'll get into that, but that's not the main reason for buying them.
One thing that is immediately noticeable when the package is opened, is the build quality. The MA750i earphones exhibit an attention to detail that is amazing. I have earphones costing much more that aren't as well made as these. The shell is cut from a single piece of 303F grade stainless steel. The number 303 is a classification that simply means this is premium stainless, that's resistant to corrosion, which can be a good thing when exposed to sweat and dirt.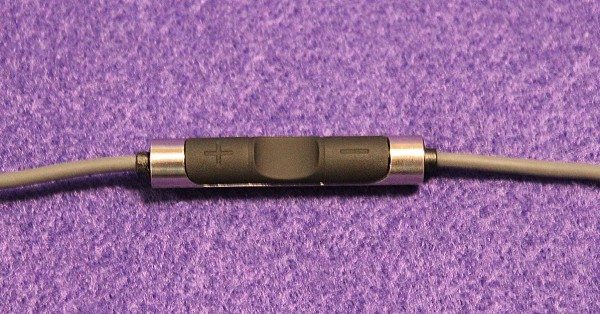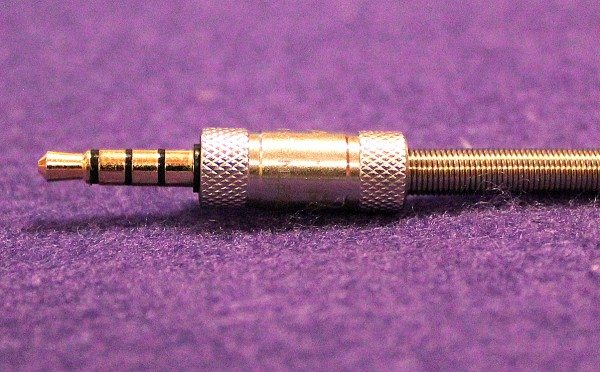 The mini plug end is protected by a spring-like coiled, flexible metal covering where the cord is attached to the plug. This reduces the chance of the cord being damaged or broken from constant bending and pulling. Yet, as cool looking as this is, I wonder if a 90° plug (like the less expensive 660i) would have worked better, since the plug extends straight out of the iPod or smartphone quite a bit. A soft and roomy zippered leatherette carrying case is included as well.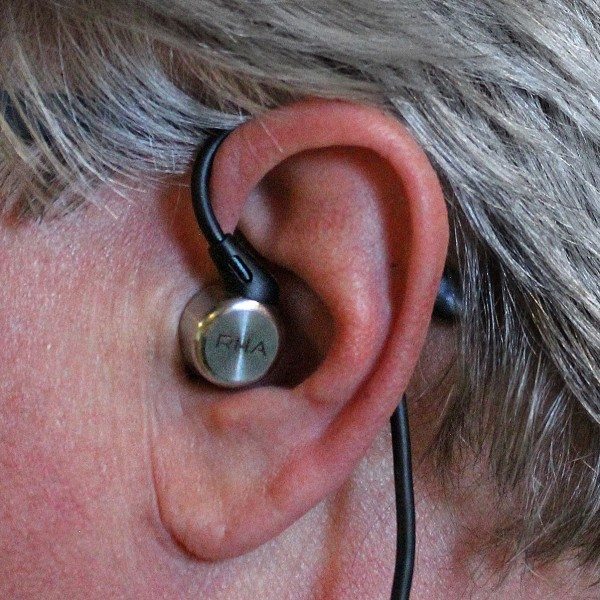 Speaking of the cord; I never thought I would say this. I think the cord is too thick. While many earphone makers make the cord too thin and therefore, not very sturdy, RHA went in the other direction. I don't have a problem with the cord thickness from the headphone port to where the cord splits. My issue is from that point to the ears. Since the MA750i earphones are designed to wrap behind the ear, the thickness of the cord makes it difficult for the cord to stay in place, causing many readjustments. Yes, the cord is contoured to fit behind the ear but on my ears, it doesn't help much. My ears stick out a bit, so the fit on your ears may be better. One big plus with the cord thickness is that this cord should take plenty of use and abuse with no issues.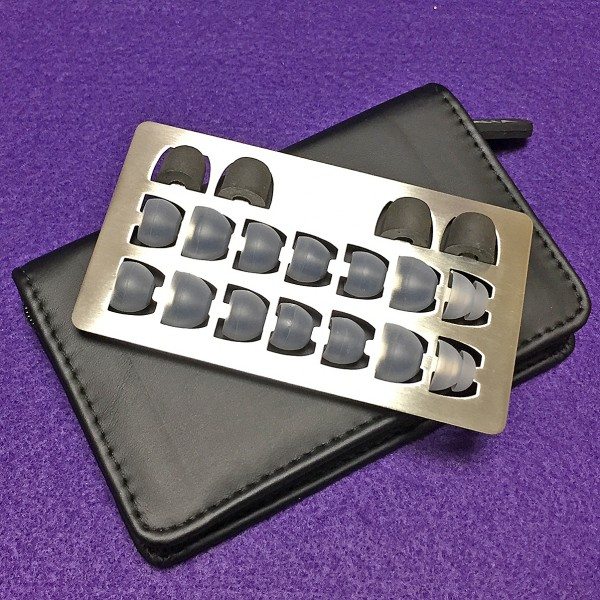 The MA750i earphones come with a large selection of tips – silicone and expandable foam – arrayed nicely on a metal display tray. Even with all these choices, I couldn't find one that sealed properly. Without that seal, there is no bass. In all fairness to RHA, I have fit issues with most earphones from many companies. I obviously have unusual ears. Chances are, others won't have problems with fit. I have a go-to pair of tips that fit perfectly. I use them on almost all the other earphones I review. These tips give me an accurate representation (accurate bass) of how the MA750i's sound.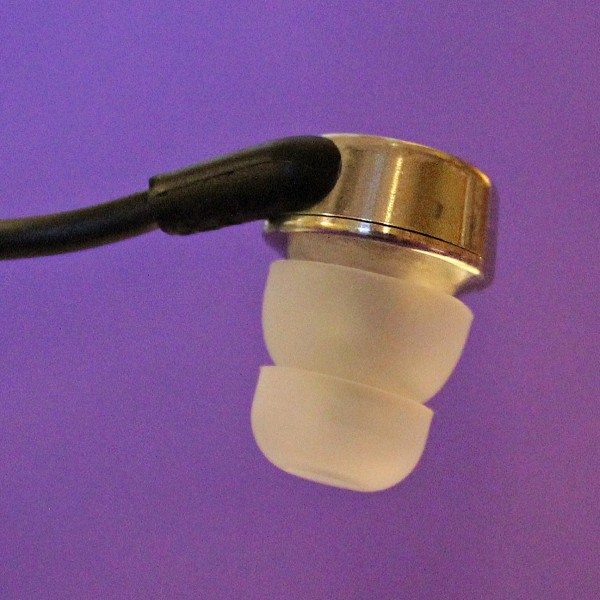 And the MA750i earphones sound good. Real good. One of the reasons may be that the speaker drivers are hand-made. RHA claims that this hand-made approach was designed to deliver a clear and natural sound with a wider sound stage (the feeling of listening to music in open space). While I'm not convinced that the sound stage is noticeably wider than other earphones, RHA's claims are not hyperbole. The MA750i has an effortless quality about it, no matter what genre of music Is sampled. There is no over-emphasis on any one frequency. They're not too bright or bassy. This balance of frequencies is a welcome change in a world of bass monsters.
Also, call quality on the remote/mic was good, as expected. The remote is Apple certified for iDevices only.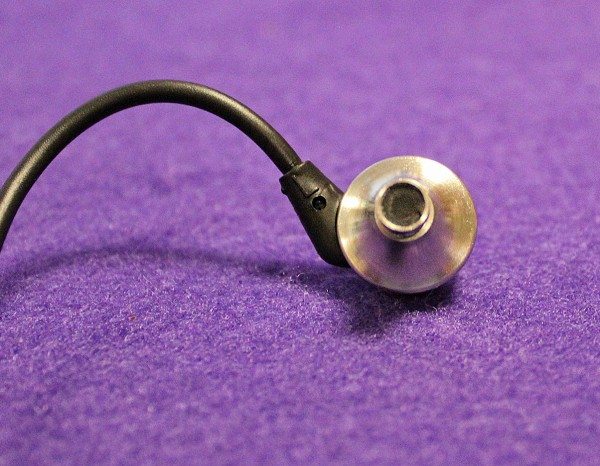 On songs where bass is presented up front, it never drowns the mids or highs. The intro to the Australian group Icehouse's remixed and extended song, "Electric Blue" has a bass drum that underlays various echoing percussive sounds. Lead singer Iva Davies' vocals are purposefully pushed a bit into the background leaving the drama up to the incessant beat and instruments. It's all, like so 80s. The MA750i earphones are able to highlight each instrument where appropriate, with no muddiness in the sound, meaning that the impact and delay has the proper impact. Clarity is key on this song and the MA750i earphone's accuracy is impressive. Keep in mind that this ability to keep everything aurally in focus works best with higher resolution music.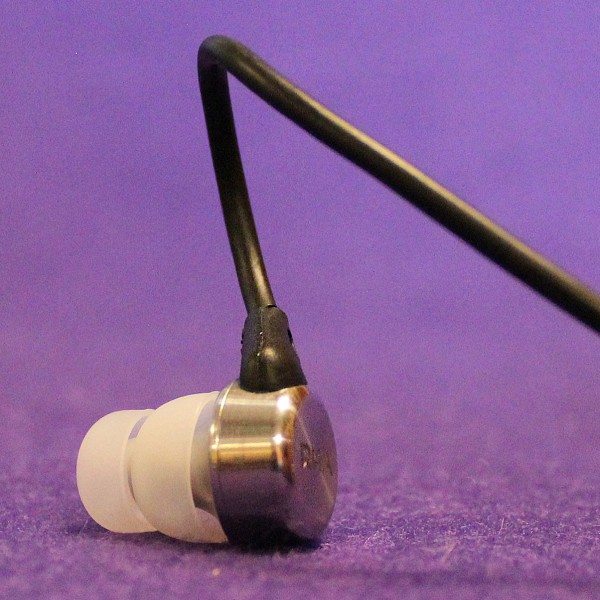 Röyksopp's song, "So Easy" features an electronic landscape complete with funky and overly digitized animalistic jungle sounds with added sampling taken from the old Burt Bacharach song, "Blue on Blue". There are many layers working here – some clean, some deliberately scratchy and old analog-sounding. The song is a fun mess that the MA750i earphones handle with ease. Each part is distinct without that overly accurate brittleness some expensive earphones have. This musical sloppiness may seem to be the opposite of what the MA750i earphones are designed for, but the fact that it works so well with this song just adds to the fun.
Mazzy Star's haunted, minimalistic vocals are combined with spare, acoustic guitar and a mournful cello in her song, "Into Dust". The MA750i's let you hear the guitar strings squeak as she plays adding to the intimacy of the song without letting it become sibilant and distracting as some overly bright earphones will do.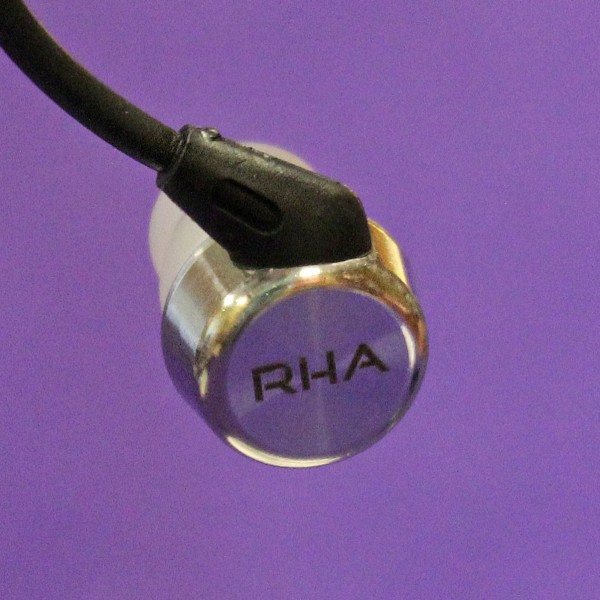 RHA has upped the ante, not only for everyone else with earphones in this price range, but also for themselves. With all the innovations and improvements resulting in the MA750, where do they go from here? Stay tuned.
Source: The sample for this review was provided by RHA. Please visit www.rha-audio.com/us/ for more info.
Product Information
Price:
$129.95 US
Manufacturer:
RHA – Reid Heath Ltd.
Requirements:
Pros:

Well made
Affordable considering their quality and included accessories
Sound better than most earphones in this price range
Roomy case

Cons:

Mini Plug should be 90° instead of straight
Cord around ear too thick