We use affiliate links. If you buy something through the links on this page, we may earn a commission at no cost to you. Learn more.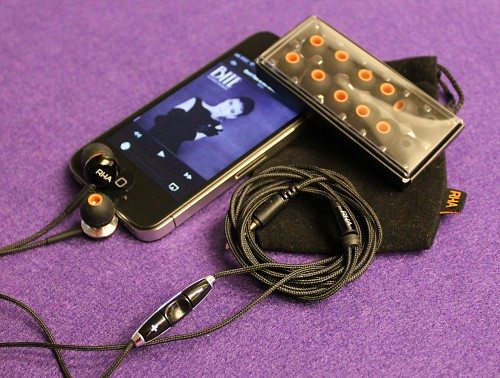 Recently, when I reviewed RHA's MA350 earphones, I concluded that they were a perfect second pair of earphones that were great for commuting. I considered their $40 price a bargain. However, one major (for some) drawback was a lack of a mic for making and receiving phone calls – especially for any commuting. RHA has an answer for that with the RHA MA450i earphone with remote and microphone.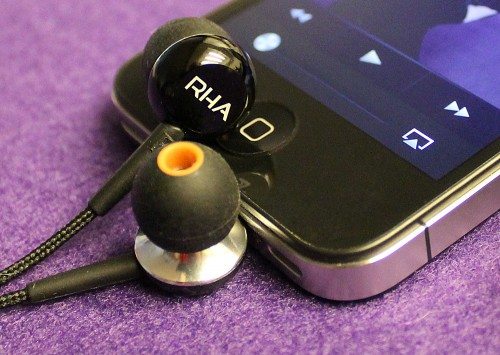 You might think that there would be an audible difference between the RHA MA350 and the MA450i. After all, the MA450i is 100 more something than the 350, right? If you think that, you would be wrong. There is no difference in construction or sound between the MA350 and MA450i. If you don't need a mic, you can stop right here. I'm not going to bother with a review of the audio quality of the MA450i, because I would just be repeating myself. You can go here to read my complete review of the sonically-identical MA350.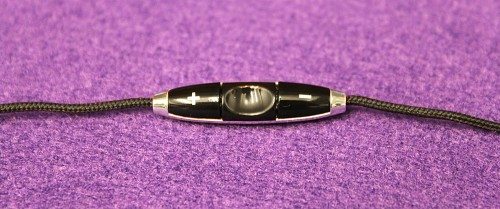 But I will talk about the included remote mic. Boy, did RHA get this one right.
Many earphones I have reviewed include a mic option. Most of them work just fine, but I always ask the person I am talking with if they can tell whether it's me using the mic or my iPhone directly. I always get the same answer in varying degrees: From "Yes I can tell, but it's not too bad" all the way to "Yes, I can tell and you sound like you're in a tunnel." I get this responses no matter how expensive or cheap the earphones are.
Until now, that is. Everyone I talked with could not tell that I wasn't speaking into my iPhone, but instead was using a mic. Not one. I don't know what RHA did or how they did it, but it works. This is one of those things you take for granted until you experience a lesser mic. The tapered remote works well with the usual Pause, Forward and Skip functions, but it's hard to get excited about that. The middle pause button is easy to feel, but the + and – buttons can easily be confused.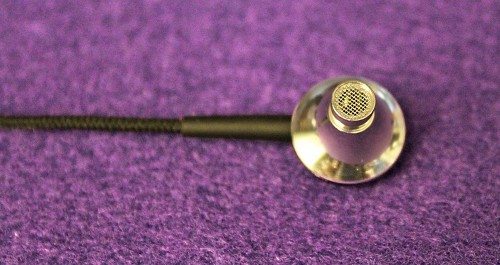 The MA450i's construction is another match to the MA350. The same aluminum shell with its aerophonic-designed shape plus their fabric-covered cables. You do get a much more varied choice of tips, however. Both the MA450i as well as the MA350 come with a 3-year no-hassle guarantee.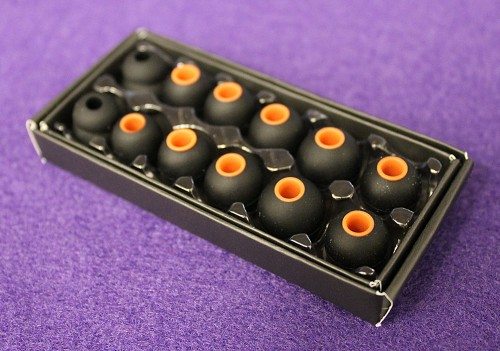 The MA450i earphones are $49.95 US – $10 more than the MA350. They also come in Apple white for all you fashion freaks.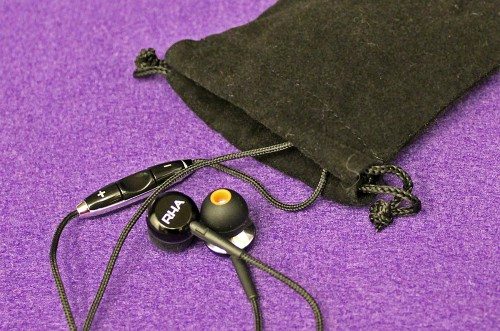 It all comes down to this: If you need a mic and a remote, get the MA450i. If you don't, then the MA350 is what you want. If you want a great commuting pair of earphones, the decision couldn't be any simpler.
Product Information
Price:
$49.95 US
Manufacturer:
RHA – Reid Heath Ltd.
Requirements:

Audio Source
iPhone to use remote functions

Pros:

Great sound for the price
One of the best mics available
Solid construction
Good selection of tips

Cons:

Cloth-wrapped cord can crimp and crease