We use affiliate links. If you buy something through the links on this page, we may earn a commission at no cost to you. Learn more.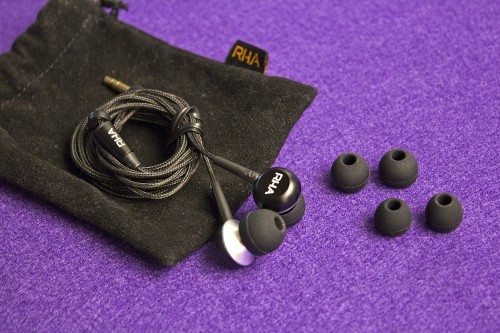 There are two approaches to reviewing earphones or headphones and which direction I take is determined mostly by price. Earphones that sell for less than $100 are judged on a different level than those costing double or triple. The market for the under $100 earphones is huge and only getting bigger, plus the sound quality in this price range has improved dramatically. And when you factor in the lousy audio quality of those trendy white buds, it's not hard to see why the lower priced earphone market is exploding. A Scottish audio company has now jumped in the fray with some earphones and headphones. RHA (Reid and Heath Acoustics) has supplied their entry level dynamic speaker earphones for review, the MA350 noise isolating earphones.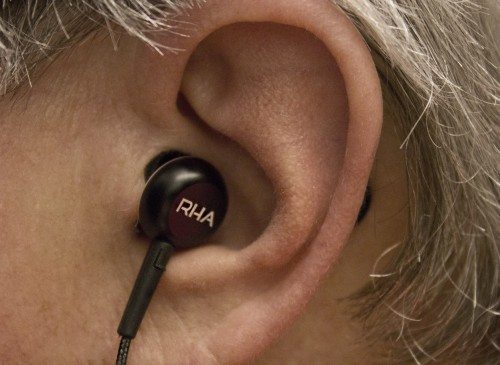 Although tastefully done, the design of the MA350 earphones is not particularly exciting, just functional looking. Included in the box are three sizes of tips which should fit almost anyone – but not me. As I've said in many reviews, the seal that earphone tips provide means everything and the supplied tips just don't provide the seal I need. No seal equals no bass. So, once again, I used tips from another brand of earphone that fit my ears, and I can now hear what the MA350s are supposed to sound like. The supplied tips will probably fit your ears, but a more varied selection would have been nice. Comply is a good source of replacement tips made of foam and they do have tips for this brand. Also included is a small, velour draw-string bag for carrying.
RHA calls the MA350 earphones "noise isolating." While they will cancel out most external noise quite well, the isolation is passive, which means they work the same way as shoving fingers in your ears. Note: Active noise isolation requires microphones and a power source to work properly.
Interestingly, the MA350s lean towards the bright side. Bass is present and powerful, as you would expect from a dynamic type earphone, but the high frequencies remind me of an armature design. Weird. Note: dynamic speaker design simply means the speaker inside the earphone looks almost like a tiny speaker. An armature design is a totally different approach and borrows technology from hearing aids. Dynamic earphones are usually warmer sounding with powerful bass and armatures are more accurate and clinical sounding. There are pros and cons on each approach, and which is better is subjective, at best.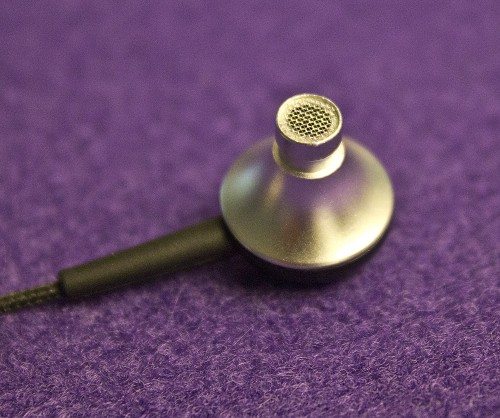 As I said earlier, the MA350s are machined out of solid aluminum. They are extremely light and feel very durable. I have worn them for hours with no discomfort. The cloth covered cord minimizes but does not prevent tangling. Cloth can also cut down on microphonics – that annoying thumping sound you get from scraping or tapping the cord, but does not eliminate it. I noticed that the cord can sometimes get folds and creases which can't be totally removed. It's not harmful to the wiring, but it also doesn't instill a lot of confidence against future problems. Time will tell.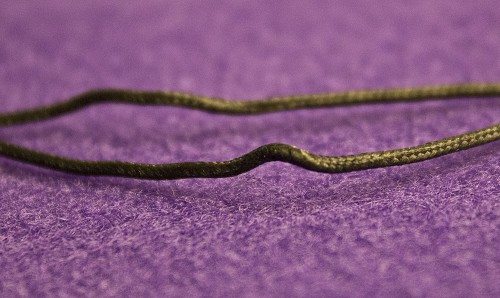 Did I say that the MA350s are only $40? One reason is that the MA350s do not have a mic or remote. If you wish to have those add-ons, RHA makes the more expensive  MA450i, which I will review later. Other than that, the MA350s are a bargain and a half. Here's a spoiler: the MA350 earphones sound as good and are as comfortable as many earphones I've heard – and liked – In the sub-$100 range. So how good does 40 bucks sound?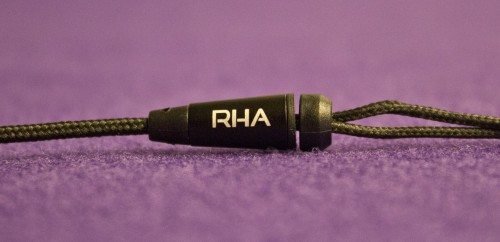 The MA350 earphones have a kick in volume and attack… not that common in this price range. Listen to Bryan Ferry's "Valentine." from the album, "Boys and Girls." The percussion throughout the song is sharp and immediate. Attack (and decay) is when a speaker – whether it's a headphone or earphone – can recover quickly so notes don't bleed into one another. That's a good thing. The MA350s recover quickly. No, they are not the most accurate earphones I've ever heard, but did I mention that they are only $40? Thought so.
AC/DC's "You Shook Me All Night Long" is an exercise in production done exactly right. I am a huge fan of this group's sound. It is clean, sharp and a kick in the teeth. The MA350s capture that power and reproduce it very well. When pushed to punishing levels however, distortion can and does appear. But by then, the volume has become painfully loud anyway.
"Raconte-Moi Une Histoire," by the French electronic group M83,  is a jaunty, upbeat song featuring a little girl's vocals overlaid on a driving, synth beat. Some of the song gets muddled towards the end and the MA350s accentuate the highs a bit too much, but overall, the earphones help make the song a fun listen.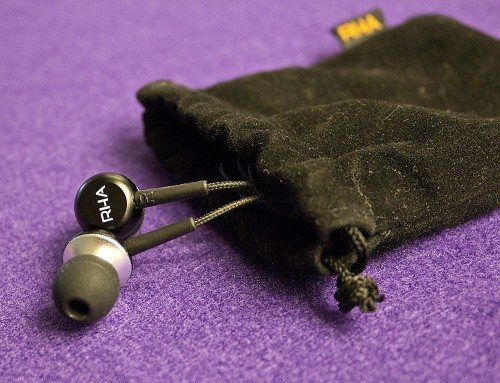 RHA have released an earphone that can compete with anything in its price rang – and above. Of course, there is no comparison when sampled against those free white buds from you-know-who. If you have the money and a discerning ear, look elsewhere. But if you are on a budget and/or need an inexpensive second pair of earphones for commuting or exercise, you can't do much better than the MA350s.
Product Information
Price:
$39.95 US
Manufacturer:
Reid and Heath Acoustics (RHA)
Retailer:
Amazon
Requirements:
Pros:

Sound good, especially at their price
Well made
All aluminum
Very comfortable

Cons:

Design is so-so
Tips did not provide good seal (for this reviewer)