We use affiliate links. If you buy something through the links on this page, we may earn a commission at no cost to you. Learn more.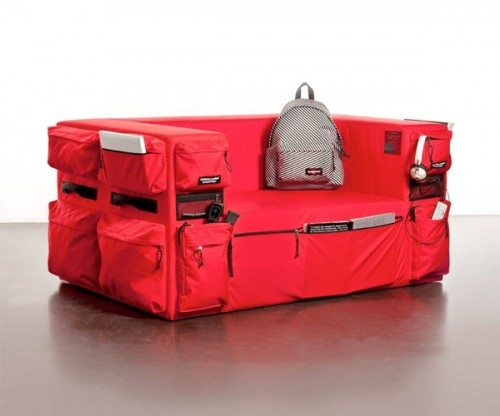 Always losing your remote controls?  Sat on the couch and remembered you left your tablet on the dining table?  Well with the Eastpak Sofa you'll have a pocket for everything.  Made from polyurethane  foam and cordura, the couch has multiple pockets to store all your couch potato gear.  Measuring 27.2″ H X 55.9″ W X 36.6″ D with a seating area of 14.6″ H X 36.2″ W X 23.6″ D and available in black and red, the Eastpak Sofa will set you back 1639.00 € at Singulier (only available for metropolitan France)  or $3515 at YLiving in the US.
Now which pocket did I put my phone in ?