We use affiliate links. If you buy something through the links on this page, we may earn a commission at no cost to you. Learn more.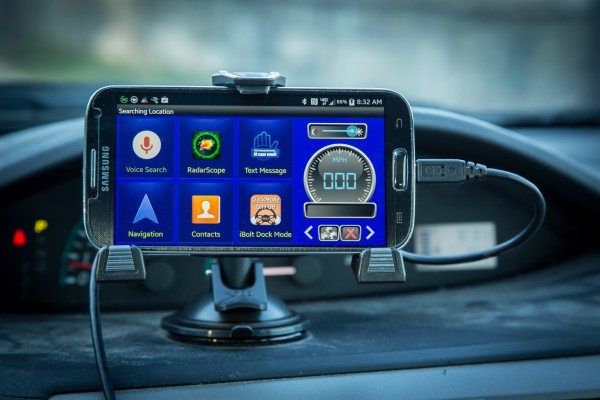 I love my GPS.  It goes everywhere I go and I depend on it more than I'd really like to admit.  With the advent of the GPS-equipped smartphone, we have the option to use apps like Google Maps and Navigation to stand in for a GPS.  Convergence, right?  Why have two devices when one will do?  Well, your mileage may vary on how well you like your phone as a GPS but if you find that appealing, then the iBolt X-Pro Dock series will come in very handy.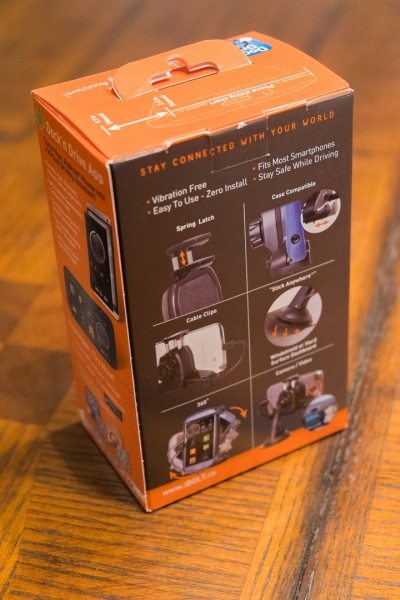 Available in both iPhone and Android variants, I was sent the NFC-enabled Android version.  This dock is composed of three main parts:  the dock with spring-latched adjustable jaws and rubber padding to cushion your phone (with or without a case) with USB out and a USB micro connector to power your phone; the suction cup mount and an NFC tag that you wave your phone against to activate the Dock and Drive app on your phone.  There are two apps to install to your phone before you can use it, "Dock Mode" and "Dock 'n Drive".  Both work fine in KitKat.
The first thing you have to do is connect the dock to the suction cup mount.  These directions show you quite clearly how to do this.  It's quite simple, actually.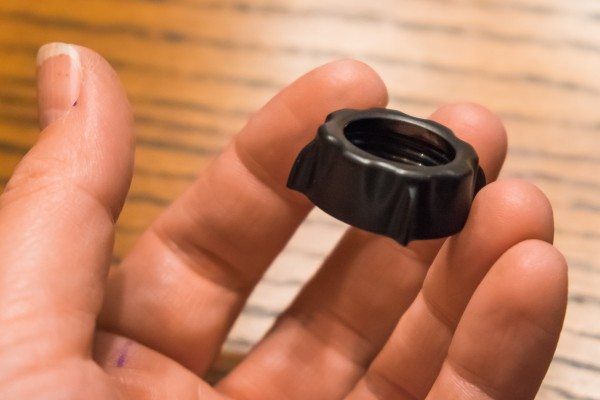 Take this collar and push it over the knob end of the suction cup mount, pictured below: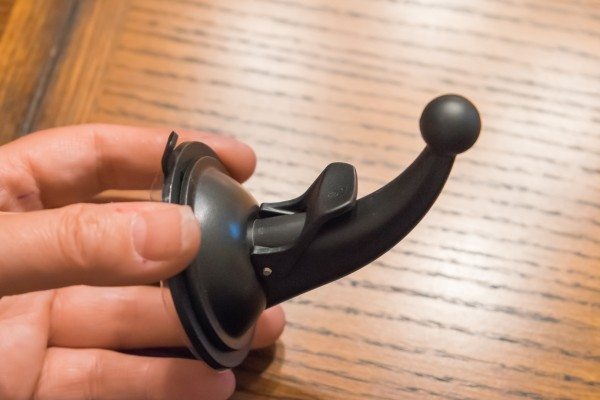 Then press the knob into the cup at the back of the dock and tighten the collar around it to secure it.  You can adjust it to suit your preferences of tension and movement.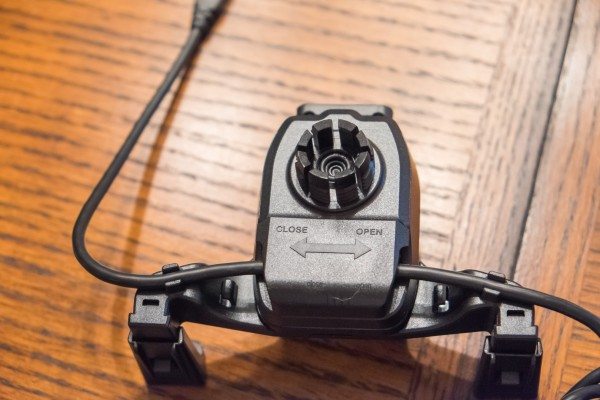 When you are done, you will have this: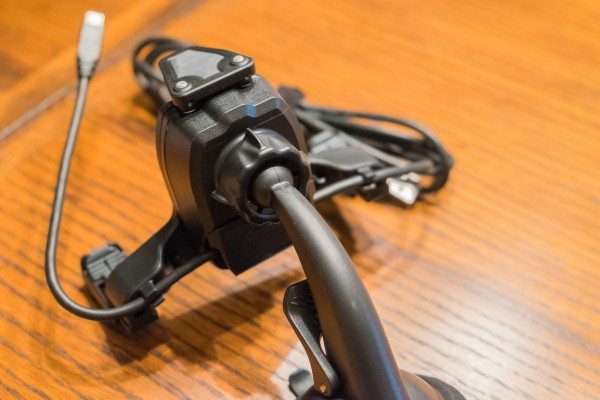 And you are ready to rock and roll!  The top of the box specifies the minimum and maximum width of the phones that are supported; 2.6″ (166 mm) wide to 3.7″ (94mm) wide.  It's not clear on the box whether this is with or without a case but my Samsung Galaxy S4 rested comfortably in the dock with room to spare.  I did not put it in a case, since I use a Piel Frama flip case.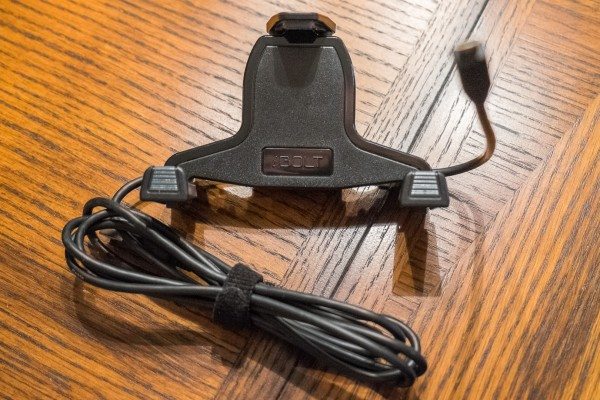 To install the phone, just pull up on the top spring-tensioned jaw and slide your phone on in, gently releasing the jaw to cradle your phone.  Then, making sure first that NFC is enabled (which is one reason this review took so long to get out), pass the back of your phone against the NFC tag.  I put the NFC tag on the dock using the included elastic loop: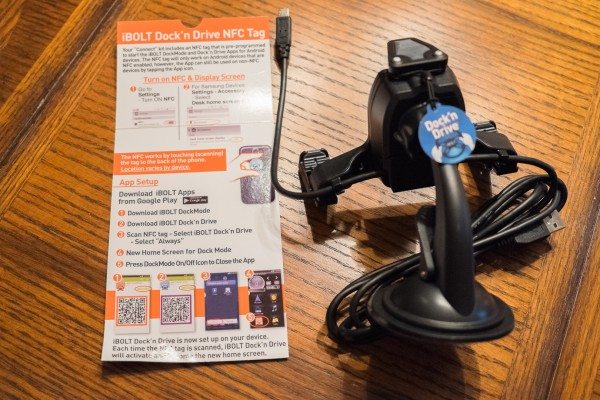 This will enable DockMode, which will put a floating icon wherever you want on your display to immediately get back to the Dock 'n Drive app, which automatically opens with DockMode when you activate it with the NFC tag.  Now all that's left is to install it in your car!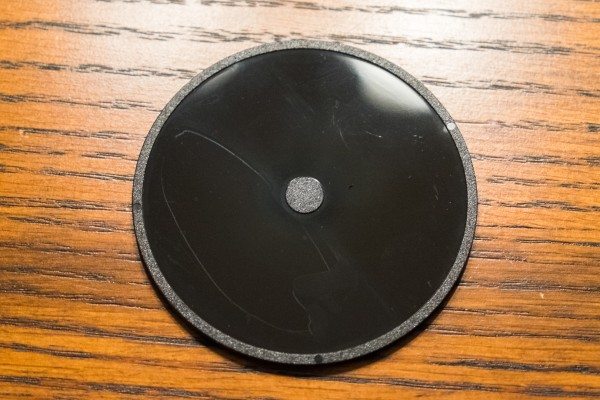 The suction cup is billed to stick to glass and hard dashboards, the disk is to be installed if you want to mount it on a soft and/or textured dashboard.  It has double-stick foam tape already on the bottom and there's an alcohol swab to clean your dash off prior to install.  I pulled the plastic off of the suction cup and it was sticky!!!  Made removing it from my disk quite difficult and it ended up sticking to everything it came near.  The suction cup should have come adhesive-free…I don't know if my sample was anomalous but it was kind of annoying.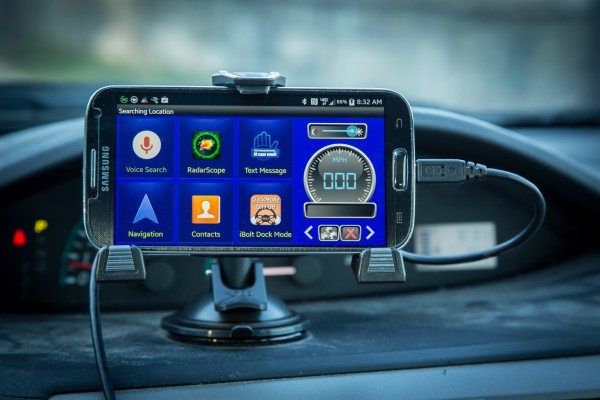 So you swipe the phone against the tag and the two apps that make this work pop up; Dock Mode and Dock 'n Drive.  Dock 'n Drive is a dashboard that gives you access to shortcuts at the simple press of a button.  The home screen has six shortcut spots that default to the ones shown above, but you can move them around or change them to suit your needs.  I left it just as it was, it suited me just fine.  You can put your phone into portrait orientation and the icons will swivel 90 degrees to give you a usable view.
There are five home screens for shortcuts.  The one pictured above is the middle one.  You can put any kind of shortcut you can imagine in one of six slots, the control and speedometer dashboard will stay right where it is in each page.  You can put apps, web shortcuts or contact shortcuts for directly dialing your contact while the phone is docked.  There is also a brightness control to make it that much easier to adjust to the ambient lighting conditions.  You also have complete control over the color of the on-screen elements so you can customize it to suit your tastes.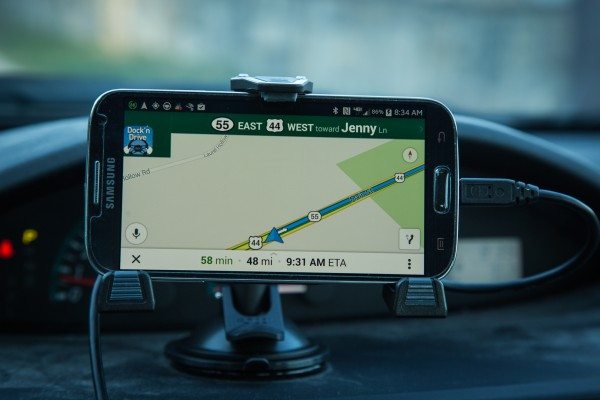 The short USB-Micro cable connects to your charge port on your phone and the USB Micro port on the dock connects to the included 6-foot USB charger cable that comes with the dock.  Sadly, there isn't a USB 12V car adapter in the car so you'll need to get one of those to keep your phone charged while the GPS sucks your battery dry.
So, does it work?  Indubitably!  Supply a USB 12VC adapter and you're good to go, quite literally.  Build quality is excellent, there is no shimmy to the docked phone and the large icons on the Dock 'n Drive app make placing phone calls a snap.  Plug your phone into your car's stereo or use a Bluetooth headset, you're in good shape.  The only question really depends on your phone and your tastes when it comes to navigating with it.  I am not a fan of smartphone navigation…my dedicated GPS does an amazing job and will always get the nod when it comes to navigating.  But if you like using your phone for navigation, you can easily ditch the dedicated GPS and join the convergence bandwagon and be assured that your phone will be held securely.  You can also use it to put your phone into video mode and turn it into a dashcam!
I use a Samsung Galaxy S4 now but will be switching to the iPhone 6 Plus within a week of the writing of this review.  Are iPhone users out of luck?  Nope!  They have a range of docks for the iPhone 4S and for the 5/5S/5C.  Nothing out yet specifically for the iPhone 6 or 6 Plus but they have universal docks that might do it for you.  They will undoubtedly release updated docks for the new iPhones.
The iBolt X-Pro Dock Connect for NFC Android is available for $39.95 at Amazon.com!
Source: The sample for this review was provided by iBolt. Please visit their site for more info.

Product Information
Price:
$39.95
Manufacturer:
iBolt
Retailer:
Amazon.com
Requirements:

Android phones with NFC
12V USB adapter is a separate purchase

Pros:

Holds your phone securely
Has a charge cable that connects to your phone
NFC activates the app automatically
Nice, big buttons that are customizable for apps, bookmarks and contacts
DockMode icon floats above any open app, can be moved to any convenient location on the screen

Cons:

Does not come with a 12V USB car charger