We use affiliate links. If you buy something through the links on this page, we may earn a commission at no cost to you. Learn more.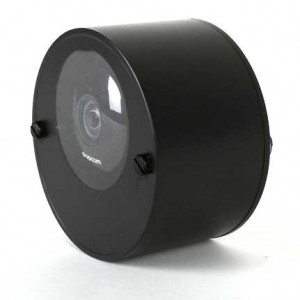 The Dropcam Pro is my all time favorite security camera. It's my favorite because it provides the best wide angle image I've found in a security camera, it's easy to setup and has a very good web viewer and mobile app for remote viewing. Of course no gadget is ever 100% perfect for everyone and the main problem with the Dropcam is that there isn't a version that can be mounted outdoors. Luckily a third party company has come to the rescue with the Dropcase. Dropcases are available in white and black versions and provide a weatherproof outdoor housing that allows full use of the speaker, mic and even night vision. Note that there may be a warranty issue using the cameras outdoors, but if you're not worried, you can buy the housings for $49.90 each. For more info visit Dropcases.com.
If you don't want to spend $50 for this housing, stay tuned for Dave Rees to show us his DIY solution.