We use affiliate links. If you buy something through the links on this page, we may earn a commission at no cost to you. Learn more.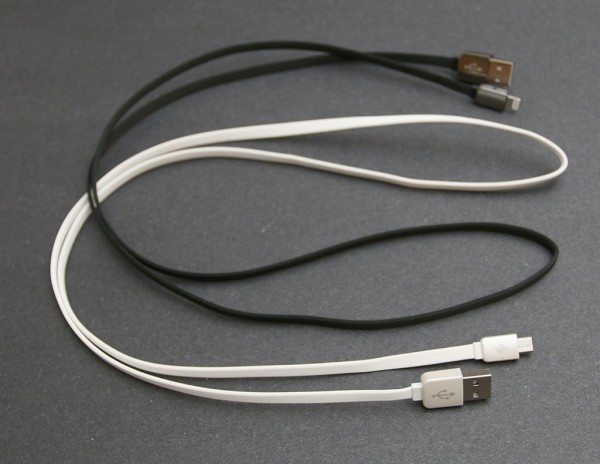 USB cables, who cares right? You might become more interested when I tell you that these particular USB cables won't require you to pay attention to how you're plugging them in. Just like Apple's Lightning connector, these new USB cables from Remax that were sent to me from Brando, are reversible. Let me show you how they work.
Note: Images can be clicked to view a larger size.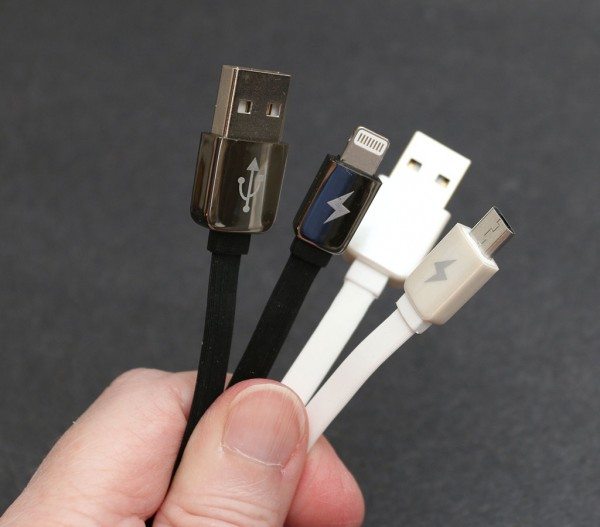 They sure look like ordinary USB cables don't they? The Remax cables are available in micro USB and Lightning versions in either black or white. The 36 inch long cables are flat which means they won't get tangled into knots. The cables have a quality look and feel.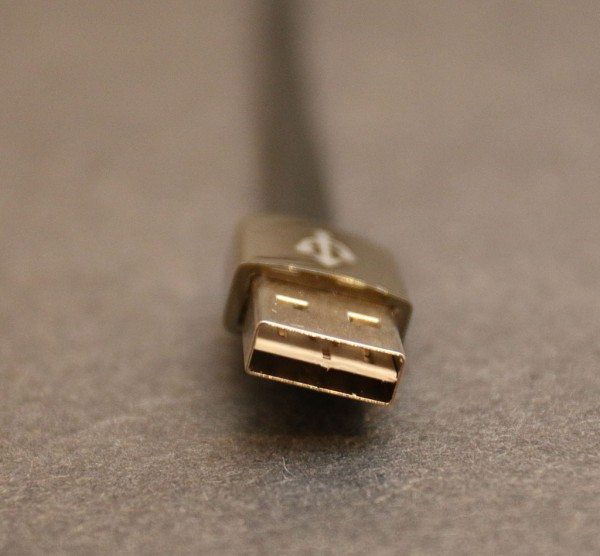 If you're wondering how USB cables can be reversible, one look into at the end of connector will reveal the secret.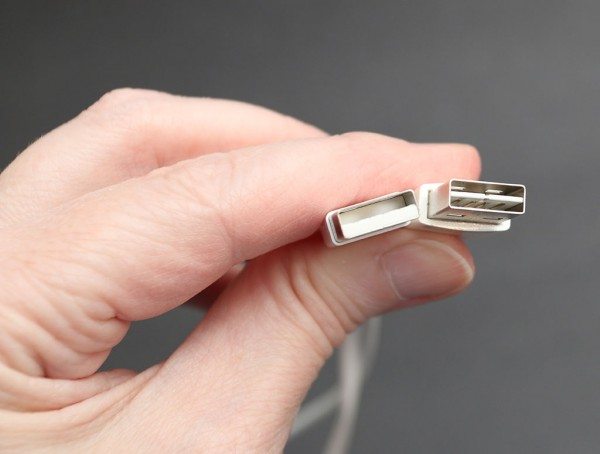 Do you see how the traditional USB cable on the left is different from the Remax reversible cable on the right? For traditional USB cables the electrical contacts in the connector are located  on the plastic part inside the connector. This part is in a fixed position on one side of the cable which means you always have to check it before you try to plug it in to know which orientation you need for insertion. The electrical contacts in the Remax cable connectors are on a thinner piece of plastic that is located in the center of the connector instead of fixed to one side. The contacts are located on both sides of the plastic insert which means you can plug the cable into the port in either direction and it will work.
I tested both the micro USB and Lightning cables with a Macbook Pro and a Dell Ultrabook. The micro USB cable worked fine with my micro USB enabled devices, charging them just like traditional cables. The Lightning cable worked fine with my 1st generation iPad mini. Plugging and unplugging the cables did not seem any easier or more difficult than other USB cables I own.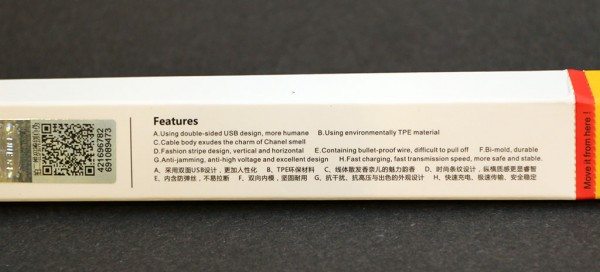 Before I leave you with my parting thoughts on this product, I'd like to share a picture of the packaging for your enjoyment. And until this very moment I thought point C was the funniest part of the features list until something prompted me to actually smell the cables… Yes, I do these things for you folks! And guess what? They smell like perfume! Very lightly scented, but it's definitely there. I don't know if it's the Chanel fragrance or not, but it doesn't smell bad. Don't worry guys, you probably won't smell it unless you intentionally do so.
There's not much more I can say about these cables other than they are made well and work great. I'm surprised that no one has thought of this innovation until now. Not needing to pay attention to the orientation of one end of a USB cable takes away one less frustration in my life, which is always appreciated. iOS device users get the most benefit since Lightning connectors are already reversible. You can find the Remax reversible micro USB and Lightning cables at Brando for $14 each.
Source: The samples for this review was provided by Brando. Please visit http://shop.brando.com for more info.

Product Information
Price:
$14.00
Manufacturer:
Remax
Retailer:
Brando
Pros:

Can insert connector in either orientation
Flat cables won't tangle

Cons: