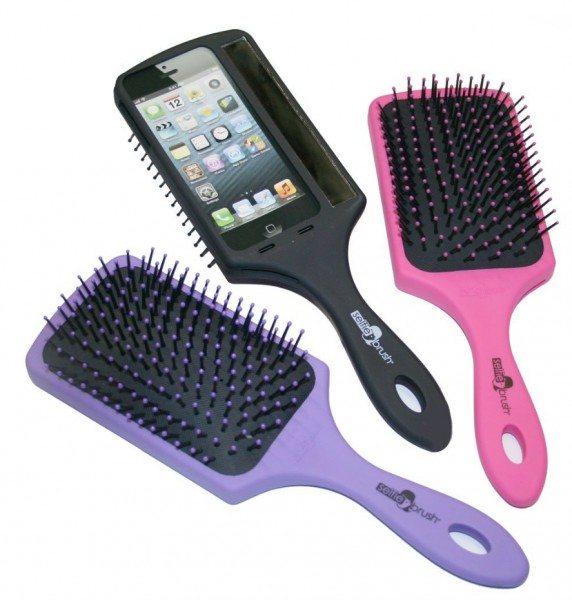 Just when you think you've seen it all, somebody comes along with something like this…  The Selfie Brush for iPhone 5/5s holds your phone while you snap a selfie, after first brushing your hair to look your best, of course.  This paddle-style brush works as a protective phone case, too, so you can make calls, text, and surf with the iPhone right in the brush.  It's big enough, and bristly enough, that you'll have no problems finding the iPhone in the bottom of your purse.  The Selfie Brush is available in black, pink, or purple for $19.99 from Amazon.
Source: Coolest Gadgets
Some of our links in posts like this one are affiliate links, which means that we may receive a small commission on purchases at no cost to you.