We use affiliate links. If you buy something through the links on this page, we may earn a commission at no cost to you. Learn more.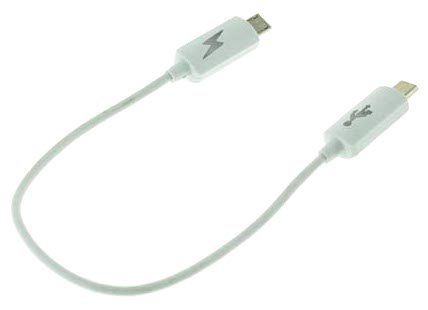 Android users are lucky because we have the ability to use OTG accessories with our devices. If you don't know what OTG is, it stands for On The Go. Here's an eWiki definition:
USB On-The-Go, often abbreviated to USB OTG or just OTG, is a specification first used in late 2001, that allows USB devices such as digital audio players or mobile phones to act as a host, allowing other USB devices like a USB flash drive, digital camera, mouse, or keyboard to be attached to them. Use of USB OTG allows these devices to switch back and forth between the roles of host and client devices. For instance, a mobile phone may read from removable media as the host device, or present itself as a USB Mass Storage Device when connected to a host computer.
Ok that's about as clear as mud… Basically, OTG allows you to connect mice, keyboards and flash drives to your Android smartphone or tablet through the micro USB connector on the device. We've reviewed several of these accessories and find them to be really handy (see related links list below). This new cable from Allputer goes a step farther than other OTG cables by allowing you to connect two Android devices together for file sharing and even battery sharing. If one device is low on power, it will use the juice from the other device to charge its battery.
The Charging and OTG Cable is available from Allputer for $3.95.