We use affiliate links. If you buy something through the links on this page, we may earn a commission at no cost to you. Learn more.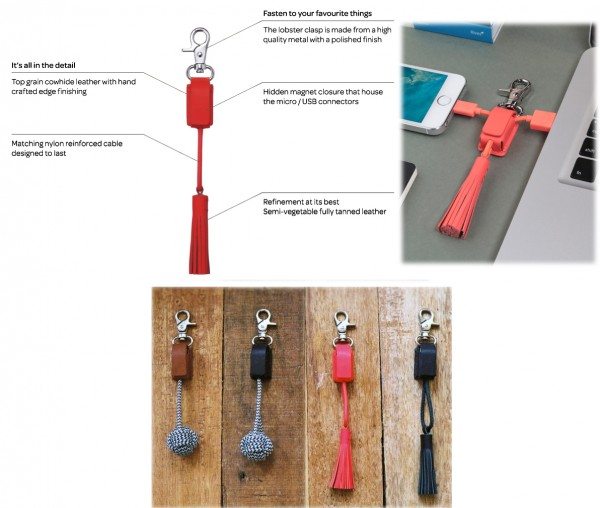 If you need a microUSB cable to charge your phone or tablet, you have two choices from Native Union.  The Power Link Knot has the microUSB and the USB plugs hidden inside the leather pouch, and the corded knot hanging below the pouch is the cable.  Native Union also offers a microUSB-to-USB option in the Power Link Tassel Micro-USB.  Again, the cable plugs hide in the leather pouch when not in use, and the leather tassel hangs from the charging cord.  If you have Apple devices, the Power Link Tassel is available with a Lightning connector.
All versions of the Power Link are made of top-grain cowhide with handcrafted edge finishing, and they all have a metal lobster-claw clasp to clip them on to your keyring or bag.  The Power Link Knot is available in Gold Tan or Marine Blue for $39.99.  The microUSB version of the Power Link Tassel is $49.99, while the Lightning version is $59.99; both Tassel versions are available Coral Red or Marine Blue, and the Lightning version is also available in Gold Tan.  The Power Link cables are available directly from Native Union.