We use affiliate links. If you buy something through the links on this page, we may earn a commission at no cost to you. Learn more.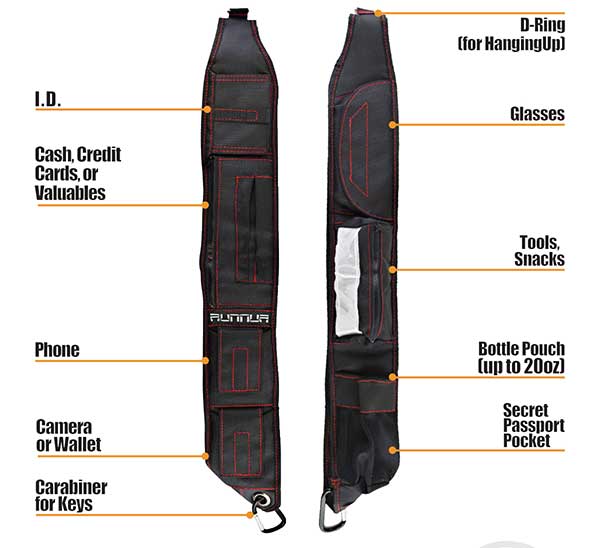 I'm getting ready to go on a vacation / road trip and you know what that means when you're a gadgeteer… It means it's time to figure out what gear to bring on the trip. Which computer to bring, tablet, notebooks, cameras, and of course, which bag to carry it all in. I already have the main gear bag choice nailed down, but I'm still trying to figure out which bag I want to use when we're out seeing the sites. I'm not a backpack person, and normally carry a small-ish messenger bag or other shoulder bag large enough to carry just the bare essentials like my phone (currently a Samsung Galaxy Note 2), Field Notes notebook, pen, lip balm, mints, possibly a small camera and my wallet. While surfing for gear bag ideas, the RUNNUR Hands Free Carry-All caught my attention. The RUNNUR is an ergonomic cross-body pack that organizes everyday essentials along a comfortable, accessible strap featuring over eight compartments. There are pockets for cash, ID/credit cards, phone, camera, glasses, water bottle, and tools; plus a secret pocket for a passport or valuables and a carabiner for keys or an extra water bottle.The RUNNUR also meets all stadium and theme park bag size requirements, which makes is perfect for all events where larger bags are no longer allowed.
The RUNNUR is available in six sizes and a variety of colors. It can be purchased on www.handsfreecarry.com for $45.