We use affiliate links. If you buy something through the links on this page, we may earn a commission at no cost to you. Learn more.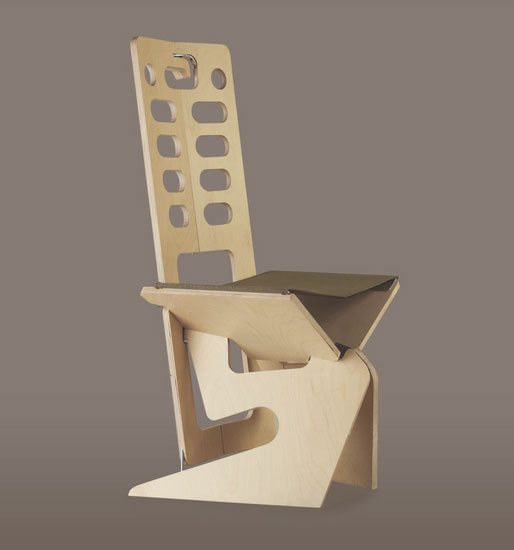 Earlier this year, I told you about the uber cool and equally uber expensive folding tables and chairs from Folditure. This is furniture that can fold up for easy storage – even by hanging in a closet. Folditure's first tables and chairs were made of metal and looked very futuristic, meaning that they might not fit into the design aesthetics of most homes. Folditure's latest offering is the Maya folding chair. The Finnish made Maya chair is constructed of Birch plywood with a sturdy outdoor mesh seat and will be available in 4 colors. Unlike Folditure's other furniture, the Maya is priced "better". The chairs will be priced at $360 each and will be available July 1st.
For more info about the Maya folding chair and other folding furniture, visit Folditure.