We use affiliate links. If you buy something through the links on this page, we may earn a commission at no cost to you. Learn more.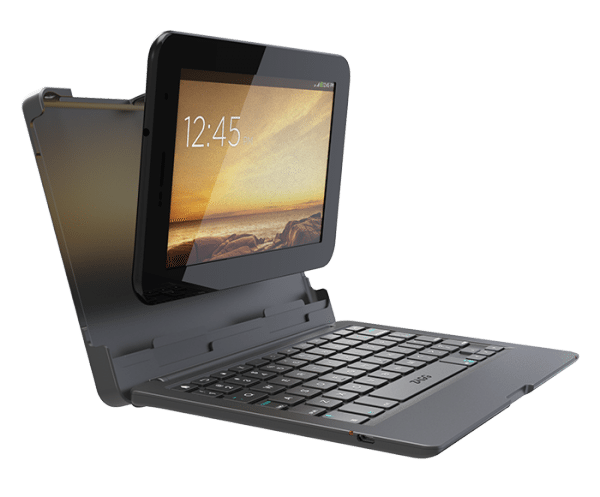 The new line of Auto-Fit Bluetooth keyboards from ZAGG offers one-size fits all compatibility with a wide range of Android tablets from multiple manufacturers. The keyboards feature a spring-loaded cover that can expand to accommodate the specific height of the Android tablet. When inserted, the Auto-Fit keyboard turns the tablet into a pseudo mini laptop, with a cover that allows 135-degree viewing angles. When closed, the Auto-Fit offers protects the tablet against scratches, dirt, and drops. One of the best features is the keyboard's battery which provides up to one year of use without the need for a charge.
The 7-inch Auto-Fit keyboard is priced at $79.99. The 8- inch model will be available at the end of May and the 10-inch keyboard will be available in June. Visit ZAGG for more info.