We use affiliate links. If you buy something through the links on this page, we may earn a commission at no cost to you. Learn more.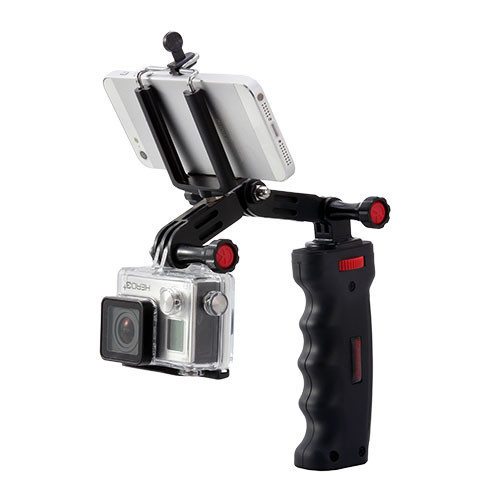 The GoPro action cameras are synonymous with capturing exciting video.  But what if you want to hold the tiny camera instead of strapping to your helmet or the handlebars on your bike?  The Kamerar KamPro Handle Kit is a flexible and clever way to do just that.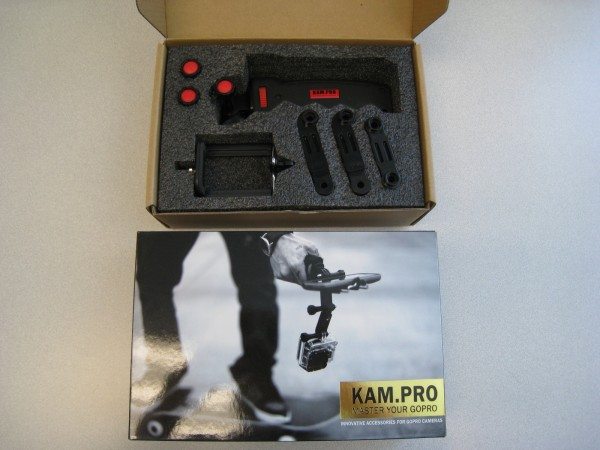 Inside the KamPro Handle Kit is a neatly arranged series of parts that can be pieced together to suit your handheld needs.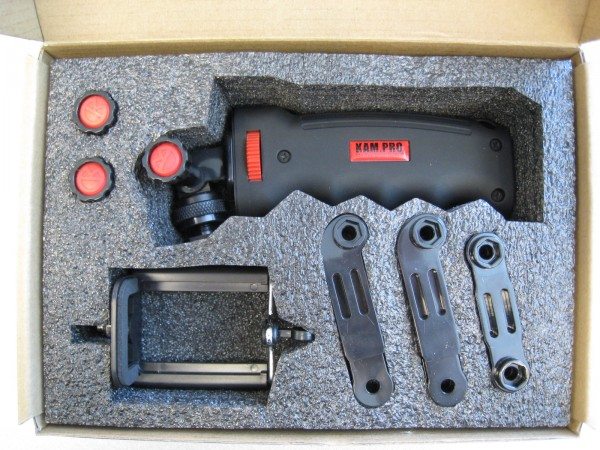 Comes with the handle, hot-shoe adapter, two arms, threaded knobs and smartphone holder.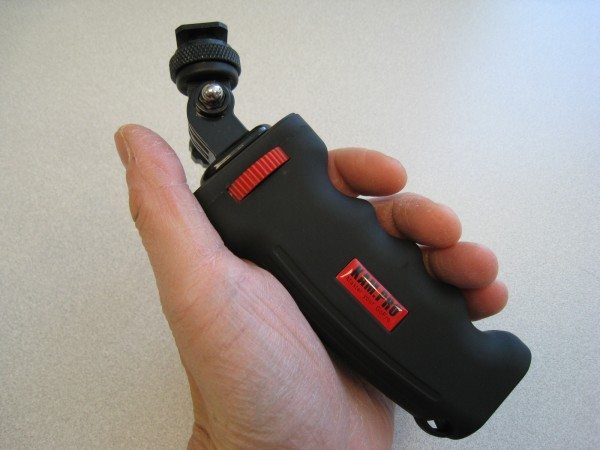 The supplied handle is coated in a soft-touch paint that provides a bit of grip.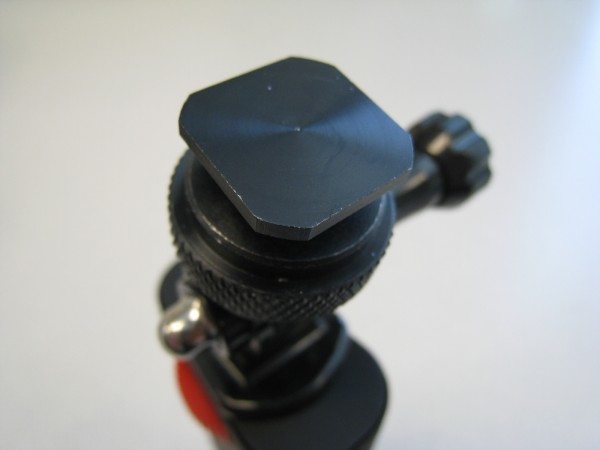 Out of the box, the handle comes with this strange looking plate.  It's a hotshoe adapter.  What for?  Keep reading.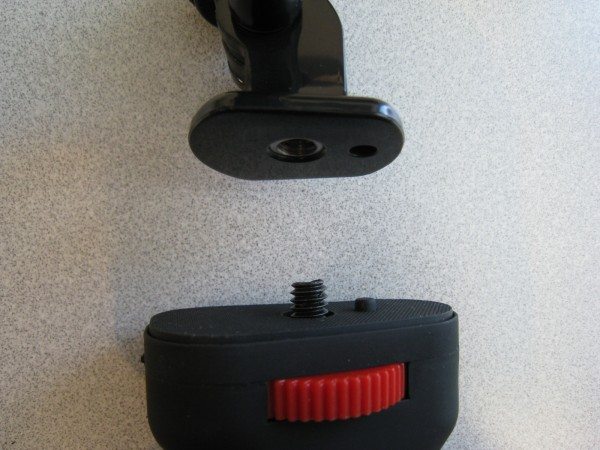 The handle has a red dial that unscrews the adapter.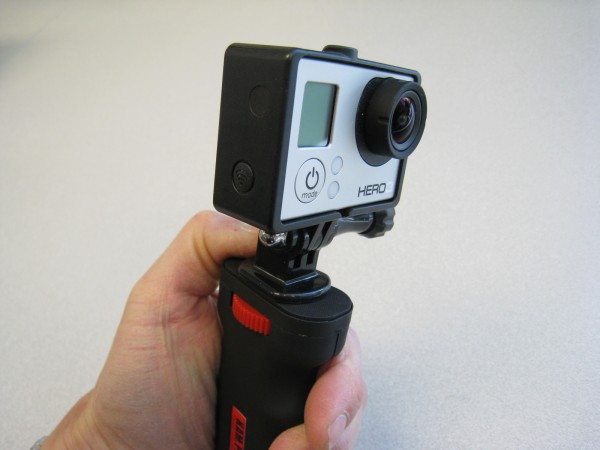 The most basic setup:  GoPro attached (frame mount not included).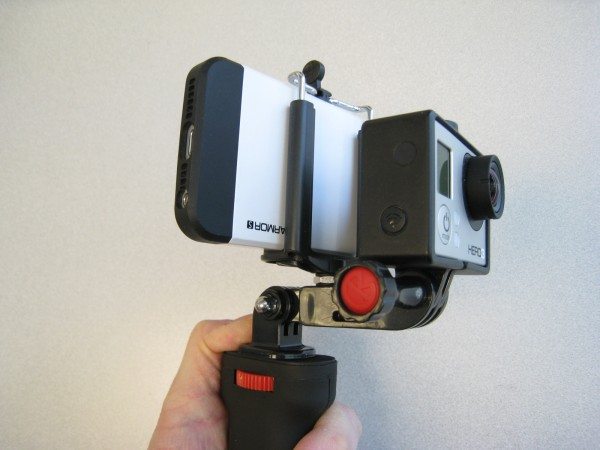 Now, what do you do with all those bits that come in the box?  I put together this rig using the smartphone holder.  Why?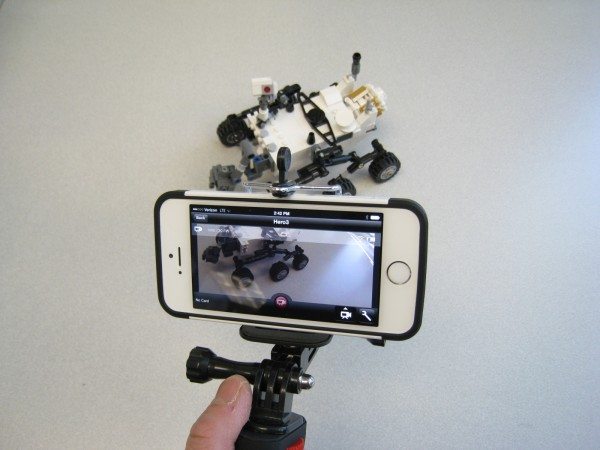 With the GoPro wifi app (iPhone shown here) you now have a viewfinder for your GoPro.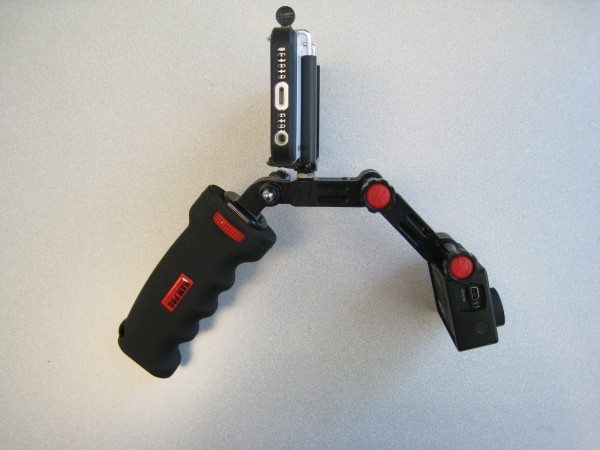 Let's add a few more parts!  Here, the GoPro is inverted for a lower orientation.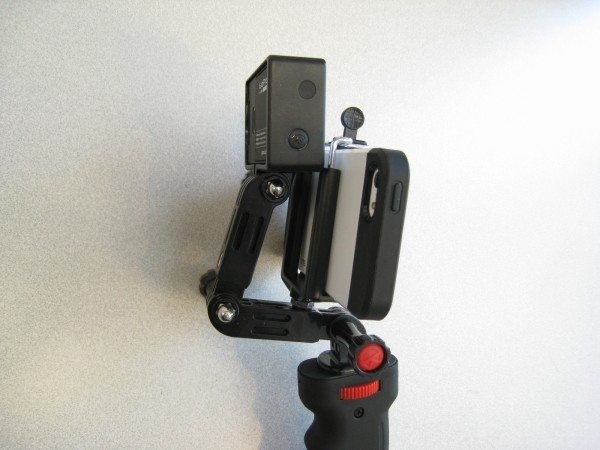 What if you want to take a selfie?  No problem.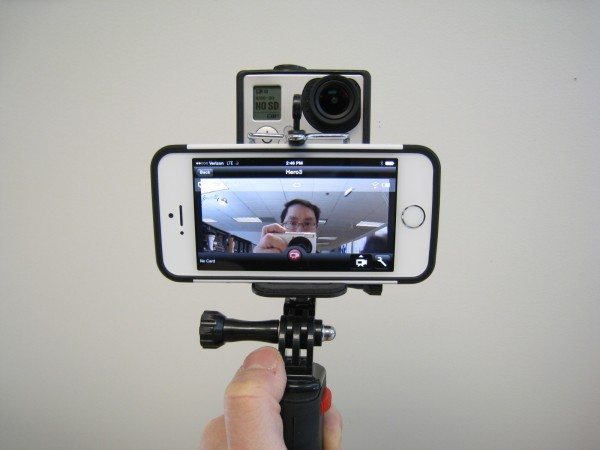 Presto!  Now you record yourself and make sure you're in frame.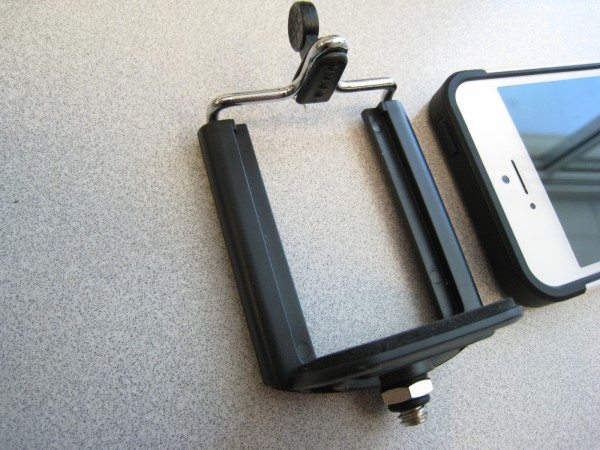 Speaking of frames, the included smartphone holder is spring-loaded and opens to 3″ wide.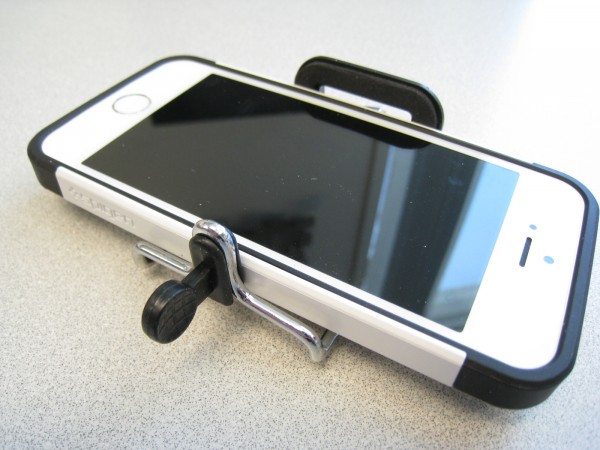 There is a little rubber pull tab that makes opening and closing a little easier.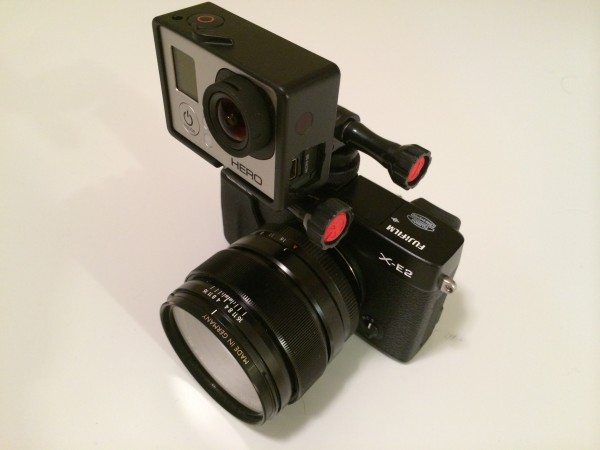 Remember that hotshoe mount?  Well, here's a GoPro attached to my Fuji X-E2. (link to Mark's review)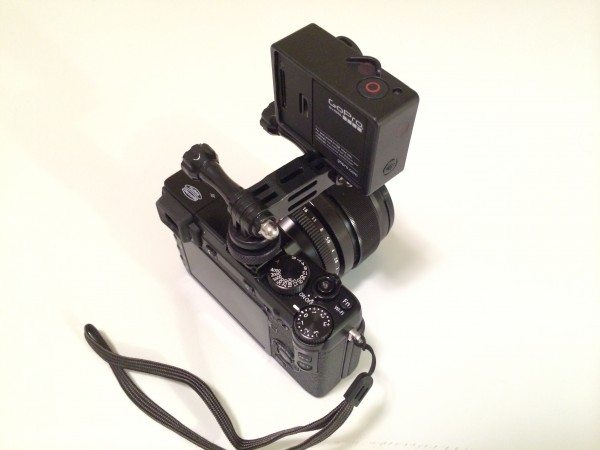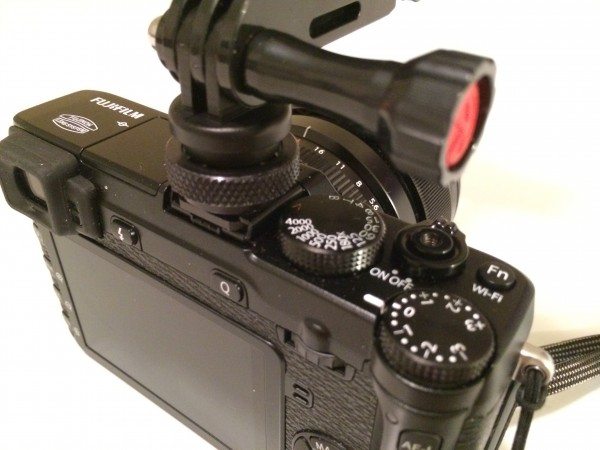 The hotshoe adapter has a locking nut that holds it securely in place.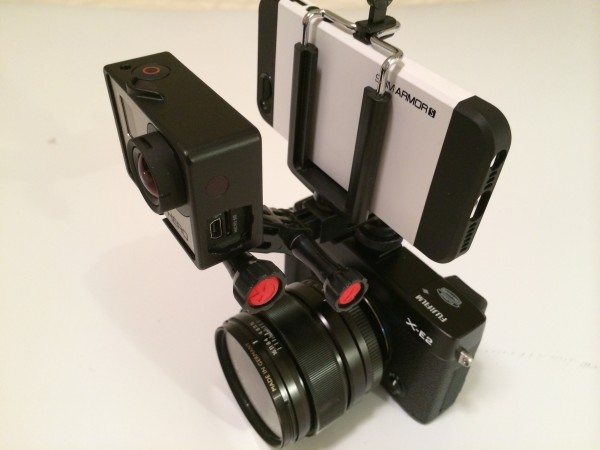 If you really want to go nuts, the smartphone holder also works, too.  I really don't know why you'd want to do this, but you can!
I had no idea a simple handle kit could have so many interesting ways to play.  The Kamerar KamPro Handle Kit is going into my collection of problem-solving tools for my GoPro needs.
Product Information
| | |
| --- | --- |
| Price: | $50 |
| Manufacturer: | Kamerar |
| Requirements: | GoPro camera with case or frame mount (not included) |
| Pros: | Gives you many handheld options for the tiny GoPro |
| Cons: | An extra thumb screw nut would have been nice. I've already lost one, but that's my own fault! |