We use affiliate links. If you buy something through the links on this page, we may earn a commission at no cost to you. Learn more.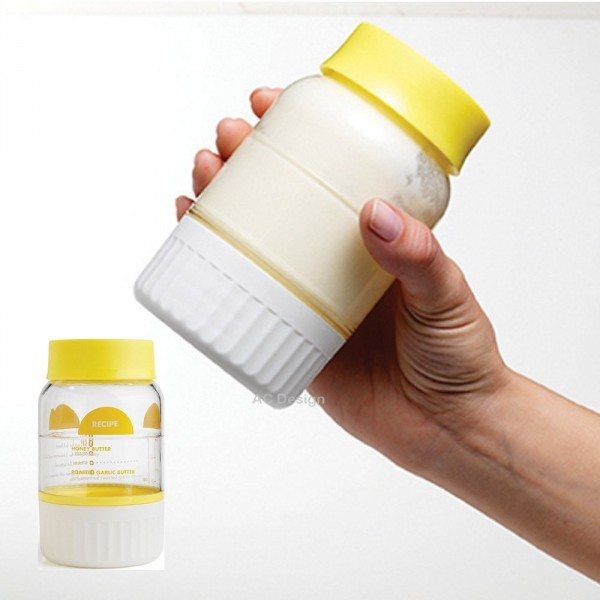 If you've ever thought that it might be cool to make your own butter, but stopped short of buying an old wooden butter churn, there's a new and fairly inexpensive gadget just for you called the Buttercup™ Butter Maker from Chef'n. This clever device is a fun and educational way for kids to learn where butter comes from, and provides a few minutes of arm exercise for those who want to justify that extra dab of yummy calories with dinner. The Buttercup™ Butter Maker is a customized plastic jar with a built-in strainer and separable bottom. Simply fill the jar with room-temperature heavy cream and optional flavorings like herbs, honey or garlic. Shake the contents for about three minutes to separate the butter and strain off the liquid buttermilk, rinse a couple of times with cold water, and unscrew the bottom of the jar for use as a ramekin server. Add salt to taste and you've got homemade butter!
The Buttercup™ Butter Maker is made from BPA-free plastic and silicone, and is top-rack dishwasher safe. It's available from Williams-Sonoma, Amazon and other retailers.