The Gadgeteer is supported by readers like you! If you buy something through links on our site, we may earn an affiliate commission at no cost to you. Thank you! Learn more.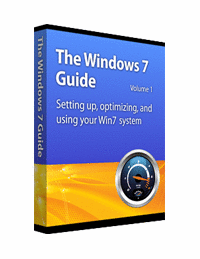 The Windows 7 Guide Volume 1 – Setting Up, Optimizing, and Using Your Win7 System is a 57 page eBook that is normally $9.95, but it's free through today (expires 3/18/14). This book contains Windows Secrets' best articles on getting started with Windows 7 and includes topics such as the best ways to install, upgrade and optimize your Win7 setup for safety and ease of use. If you're new to Win7, this eBook will get you up to speed quickly. You will also receive a weekly newsletter delivered to your inbox courtesy of Windows Secrets Newsletter.
There are a few hoops to jump through to get this guide, but it helps The Gadgeteer to earn some some affiliate fees that can help us to bring you more cool product reviews.