We use affiliate links. If you buy something through the links on this page, we may earn a commission at no cost to you. Learn more.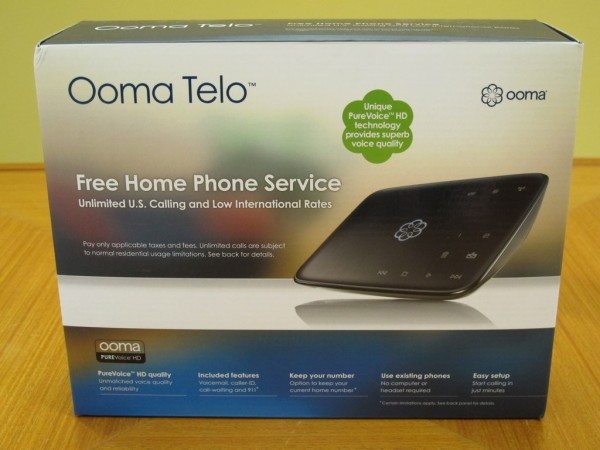 It won't be long before the wire-line telephone system finally gets turned off.  Now would be a good time to make the move to either using your cell as your primary phone or, as in my case, move over to VOIP ( voice over INTERNET protocol ).  If you are a regular reader of The Gadgeteer, you know I've been championing VOIP for awhile.   I've tested several different vendors and have subscribed to a couple of others.  For the past 3 years I've been using an Ooma Telo with their Premier service and I'd like to share the good and not so good experiences.To begin, I'd like to set some expectations.  I've done this in other VOIP reviews, but somehow the same questions come up.  Firstly, you will need broadband INTERNET to use the Ooma or any VOIP service for that matter.  Each provider recommends a minimum up and download speed for reliable operation.  In the case of Ooma they suggest upstream of 256kbps.  Personally, I wouldn't feel comfortable if my speeds were at minimum.  There's just too much opportunity for the connection to drop below minimum. Next, if you lose power or your Internet service, you won't have any phone service.
I've addressed the loss of power by connecting the Telo, router, modem and phone to battery backups.  In the event of a power failure I have up to 60 minutes to get the generator fired up before my phone goes dark.  If I lose the Internet or power, with Ooma Premier you can have an automatic forward to another number.  In my case this is to a cell phone.
The box the Ooma comes in states "Free Home Phone Service", which isn't completely true.  On the website they expand this statement to say "free nationwide calling".  You still have to buy the Ooma device and pay monthly taxes and fees.  Also on the box it says "unlimited nationwide calling" which is another stretch.  Unlimited in Ooma talk is 5,000 outgoing minutes per month.  In all fairness, most VOIP vendors have the same restriction.  It's not a showstopper, but you should be aware.
Ooma is both a piece of hardware (Telo) and a service which comes in two levels: basic and Premier.  Upon initial activation, you will be given a 60 day trial of the Premier service.  Mark the end date of the trial on your calendar because you'll have to cancel if you no longer want it, otherwise it will automatically renew.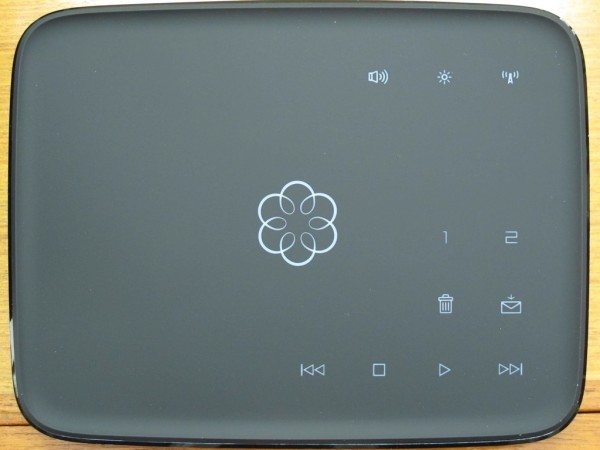 The Telo is really a multi-function device.  It's an ATA (analog telephone adapter), answering machine and router.  The soft touch buttons on the device can be used play messages, select a second line call, control the volume, etc:.  The flower symbol in the middle indicates the status of your connection.  If it's blue you're OK and red signifies loss of connection.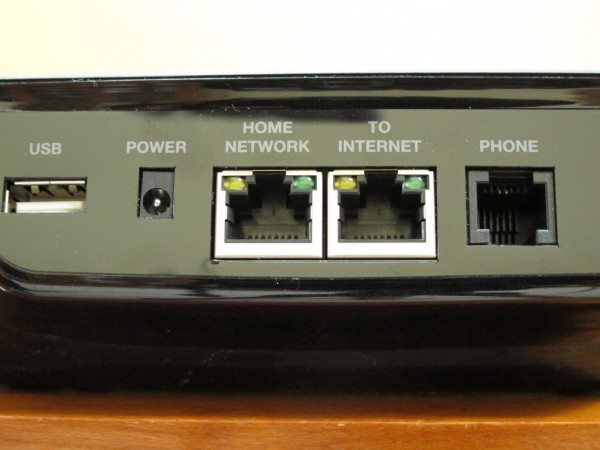 In the back are the connections for Internet, phone, power and a USB port for options available from Ooma, which include a Bluetooth adapter for cell phone integration, or a wireless adapter to allow the Telo to be situated remotely from the modem or router.
Basic Features:
Free US Calling
Voicemail
Port your current phone number ($39.99 fee)
911 Service
International calling (charges vary per minute)
Online call log
Caller ID and waiting
One touch voice mail access
New number available in most US area codes
My Ooma online portal to listen to messages and change preferences
Free Ooma to Ooma calling worldwide
Wireless adapter ($49.99) to place Telo anywhere in range of your wireless network
Premier has the following additional features:
Free calling to Canada
Three way conferencing
Caller name
Do Not Disturb
Community blacklist
Call forwarding
Voicemail to email audio forwarding
Instant second line (with Ooma purchased device)
Backup number (in case of power or Internet failure)
Voicemail monitoring
Personal Blacklist
Anonymous call blocking
Multi-ring
Voicemail  alerts
Send to voicemail
Private device (using Ooma purchased additional device)
Free second number
Google voice extensions
The basic features are "free" except that you will pay monthly taxes and fees, which vary depending on your State of residence.  In my case I pay $3.79 for the fees and $9.99 for Premier per month.  There is a page on the Ooma website where you can enter your zip code to calculate the fees required.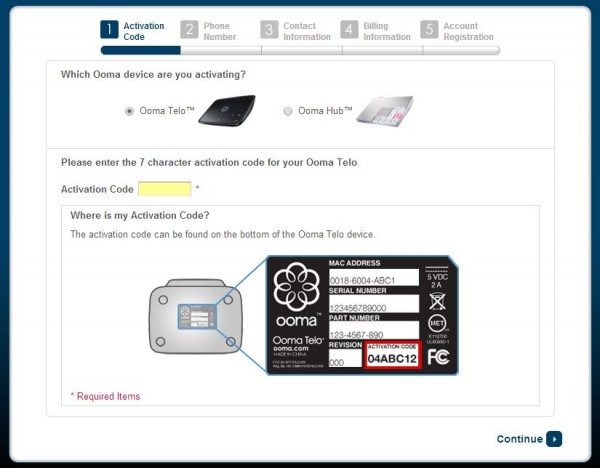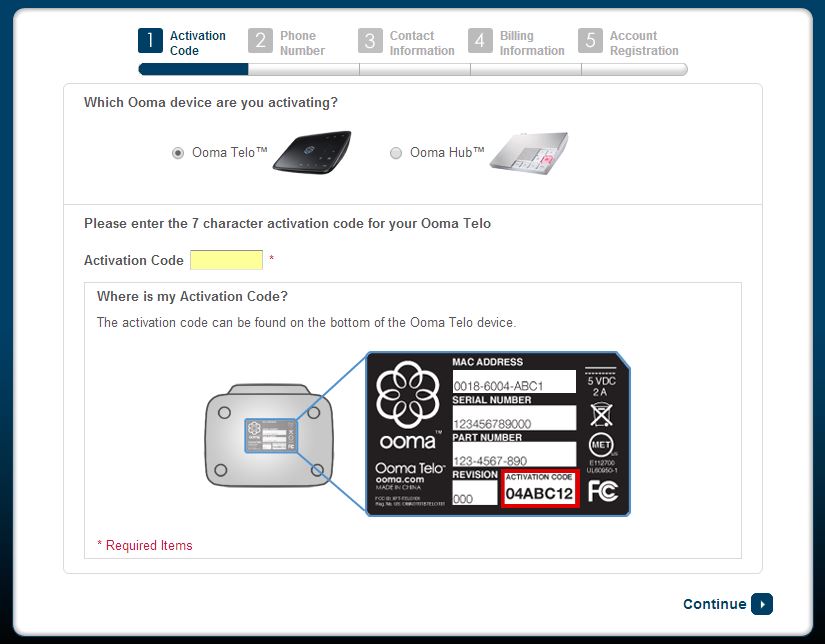 Before you're able to use the Telo, you will have to go through the online activation process.  This should take no more than 15 minutes.  Here you'll pick a phone number, fill out some personal details and give a credit card number for the monthly fees and taxes.  At the end of this process you will have an online account and are ready to plug in the Telo. You'll need to plug the Telo into your local area network or between your broadband modem and router.  The latter is the preferred method of connection from Ooma.  In this configuration the Telo will control the QOS (quality of service) and give the Telo priority over other devices on the LAN.  For most simple  home networks this will probably work, but in my case, with over 25 nodes, it caused issues.  I connected the Telo into a free Ethernet port on a switch and with a little tweaking of the Telo parameters, everything worked fine.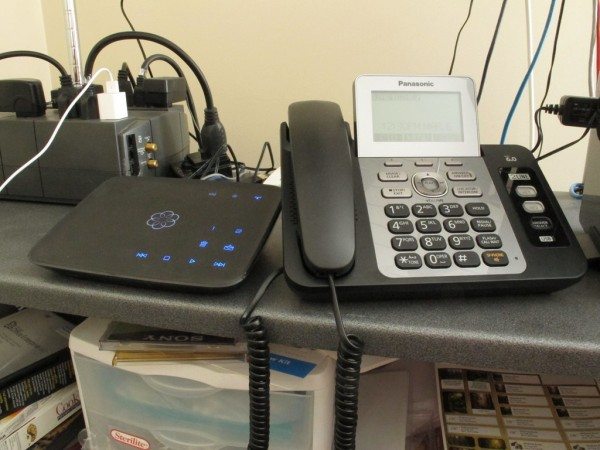 Here's my setup in my "messy" home office.  Because the Ooma needs to be within close proximity to an Ethernet connection and for another reason, explained below, I eventually opted to set it near the router which is near the broadband modem.  The disadvantage of this configuration is that being on the second floor and away from most of the daily living areas, it's not easy to use the functions of the Telo box eg: answering machine.
If you want the Telo box remote from your router or modem, you can opt to purchase the wireless adapter. At the beginning, I had the Telo device situated on my first floor near where we mostly hang out, but I used a pair of powerline Ethernet adapters to extend the LAN.  It's cheaper than the Ooma wireless adapter and in my opinion more reliable.  Unfortunately I had to move the box upstairs and away from the cats and visiting ankle biters.
Those soft touch controls on the box are too sensitive and the cats and kids would run their paws over them, which either turned off the speaker or the illumination or both.  The main disadvantage now is I can't monitor incoming calls or play messages on the Telo when I'm not in the office.  I can use a connected telephone to play messages, but it's not as convenient. Three years ago when I first subscribed to Ooma I had some issues.
Installation was a snap, but I was having call quality problems.  With the help of the support people at Ooma and advice from a dedicated group of users on the Ooma forums, I was able to straighten the issue out.  The support experience hasn't been perfect.  I have asked a technical question and have received a prompt reply with a totally tangential answer.  However, persistence paid off and I would finally get a good result.  Just recently I was going around in circles on the chat line with a support person.  I regaled my tale in the forums and eventually I received a call from an Ooma rep with a very impressive title.  He made everything clear.  I never got that sort of service from my land-line provider.
The voice quality in my experience has been excellent.  I don't have quality issues that are normally associated with a VOIP service such as, dropped calls, echos, missing words and 2 way radio type communication.  I opted for the Premier service because I use the features extensively and my monthly outlay is still way below what POTS (plain old telephone service) would cost.
To me, Ooma is a great alternative to the old phone company.  If you're only looking to supplement your cell phone use with a fixed line and don't need a bunch of features, go with the basic service and it'll cost you about $4 a month.  Here's a tip.  Keep your eye out for discounted Telo prices.  I've seen them on Woot and other sites for much less than list.

Product Information
Price:
$149.99 for Telo, $9.99 per month for Premier service plus taxes and fees
Manufacturer:
Ooma
Retailer:
Ooma
Requirements:

Broadband Internet
Telephone handset(s)

Pros:

Great alternative to landline phone service
Inexpensive
Easy to install for the technically challenged
Extensive feature set

Cons: