We use affiliate links. If you buy something through the links on this page, we may earn a commission at no cost to you. Learn more.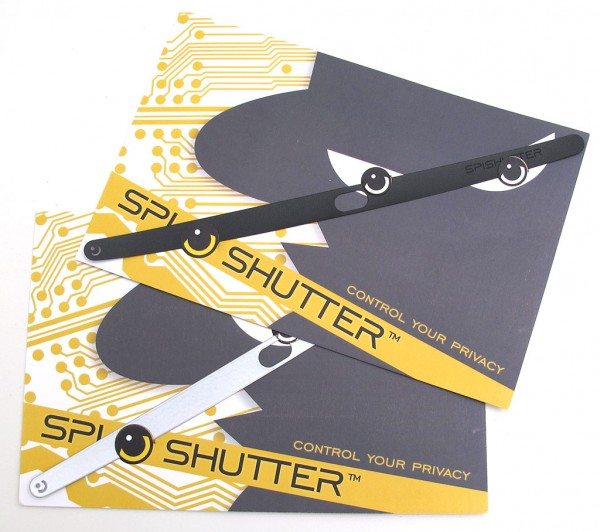 Have you ever accidentally started a video chat with someone when you were looking less than your best? Or maybe you're a little paranoid that THEY may be watching your every move through the webcam on your MacBook? An easy way to solve that problem would be to stick a piece of tape over the camera lens, but if you want a more attractive solution that won't leave a sticky residue, take a look at the SPIShutter.
Note: Images can be clicked to view a larger size.

SPIShutters are specially designed strips for the MacBook Pro and MacBook Air laptops. They are made from cold rolled steel with a power coating and are available in black, silver and yellow. I was sent the black and silver versions.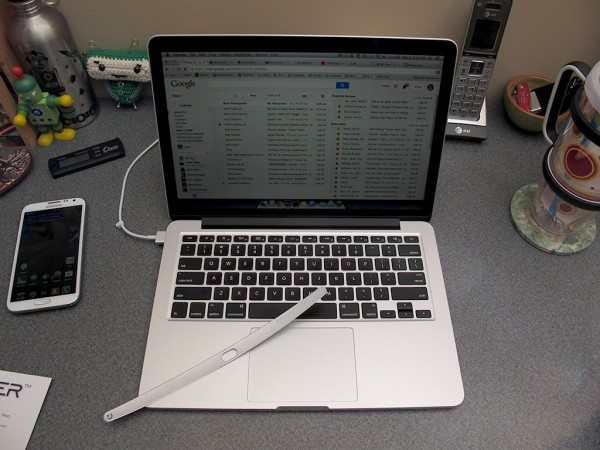 The strips come in one size (9.75″) that is compatible with 11″, 13″ and 15″ Apple MacBooks that have a glass bezel around the display like my 13″ MacBook Pro shown above, or a brushed metal bezel like the MacBook Air.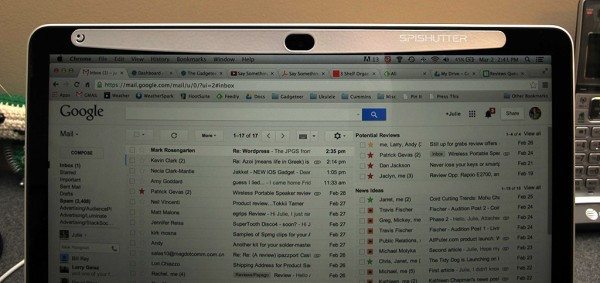 Installation could not be more simple. Just touch the strip along the top edge of the display. The magnets built into the display will hold the SPIshutter in place. No adhesives needed.
The hole in the center of the strip allows you to use your MacBook's webcam like normal.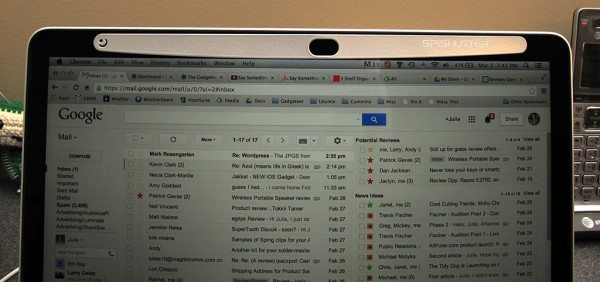 But when you want privacy, you just slide the SPIshutter to cover the camera. The strip easily slides either direction to cover or uncover the lens and will not scratch the bezel.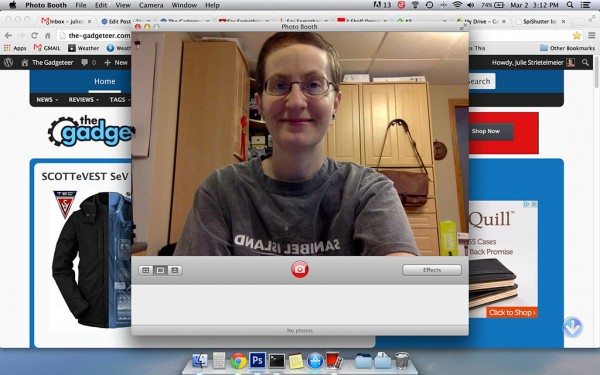 The webcam works fine when the hole in the SPIshutter lines up over the lens.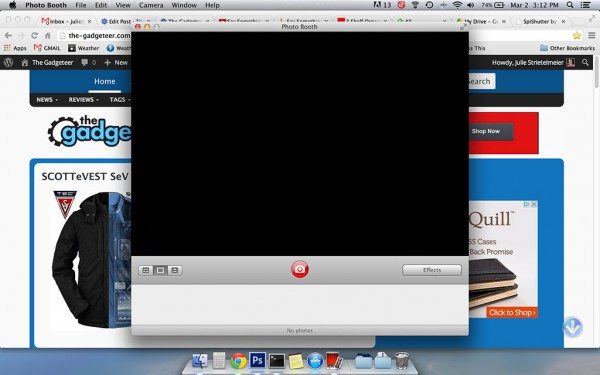 When the lens is covered by the SPIshutter, nothing can be seen. You will have total privacy.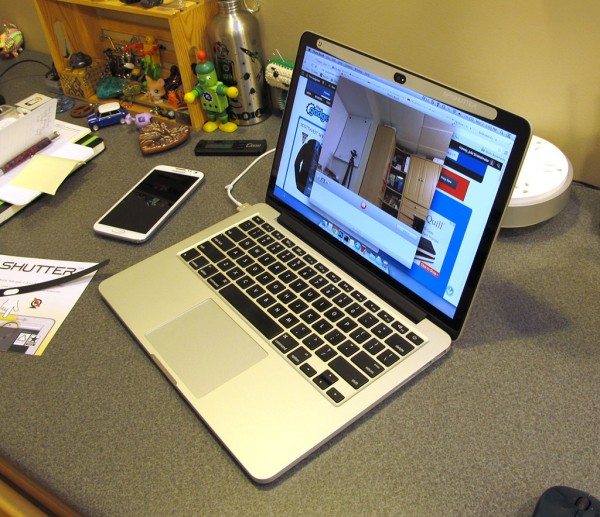 I tested the SPIshutter on my 13″ MacBook Pro with Retina display and with my 13″ MacBook Air. It worked exactly as advertised and I only noticed one small issue with both laptops. The SPIshutter does cause the magnetic latch that holds the cover closed to feel weaker. That said, neither latch on either laptop requires much effort to open in the first place. It's not a huge deal, but I just wanted to mention it.
Is a strip of metal that covers your webcam lens really worth $20? It does seem to be a little pricey for what it is. But it is well made, won't scratch your display and doesn't wreck the aesthetic of your Apple MacBook. If you are worried about privacy, $20 isn't too much in the grand scheme of things.
The SPIshutter can be purchased from Amazon or directly through SpiShutter.com. Purchasing through SPIshutter's site and using the code "PRIVAZ" will give you a 20% discount.
Product Information
Price:
$19.99
Manufacturer:
SPIshutter
Pros:

Simple to install and remove
Does not use adhesives
More attractive than a piece of tape

Cons:

Interferes with Macbook magnetic latch