We use affiliate links. If you buy something through the links on this page, we may earn a commission at no cost to you. Learn more.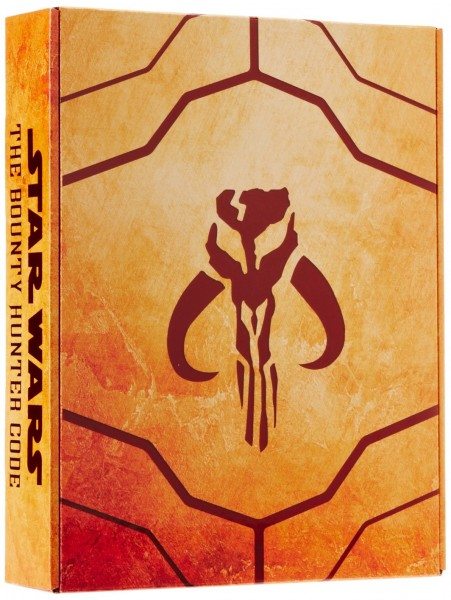 We showed you "Star Wars: The Jedi Path". We piqued your interest in the dark side with the "Book of Sith: Secrets from the Dark Side". Now we want to expose your inner bounty hunter with "The Bounty Hunter Code: From the Files of Boba Fett". Written by Daniel Wallace, Ryder Windham and Jason Fry this set includes the following:
The Bounty Hunter Code
The 48-page memoirs of Cradossk, former head of the Bounty Hunters Guild, with an inscription from the author to Boba Fett
A Kamino saberdart
Boba Fett's captain's license
Boba Fett's arms permit
Slave I's official operating license
An Imperial wanted poster for Han Solo
An inventory slip from the Rebel Alliance forces who discovered and seized Boba's property
At a price of $59.99 from amazon.com the exciting life of a bounty hunter can soon be yours if you know the code.