We use affiliate links. If you buy something through the links on this page, we may earn a commission at no cost to you. Learn more.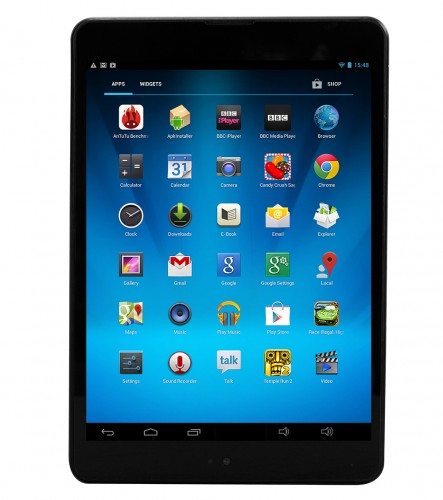 I'm a recent "convert" from iOS to Android.  After owning first-and second-generation iPads, along with the iPhone 3GS and 4S, I decided to move over to Android, since those devices had more interesting features and naturally integrated with all the Google apps that I used.  With more features coming out in Android OS updates, I've become a fan pretty quickly!  Ebuyer.com recently gave us the opportunity to review the Sumvision Cyclone Voyager 2 Android tablet, so let's take a look.
Note: Images can be clicked on to view a larger size.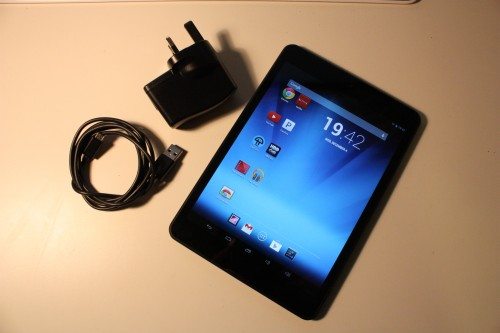 Tech specs
Arm Cortex A9 1.6ghz QUAD CORE, Rockchip 3188 1600MHz
16GB Flash storage, expandable with microSD card
HDMI output
7.9″ IPS 1024×768 screen
WiFi 802.11n
Bluetooth 4.0
5MP back camera/2MP front camera
4650mAh internal battery
7.9 x 5.4 x 0.34 inches
Android 4.2.2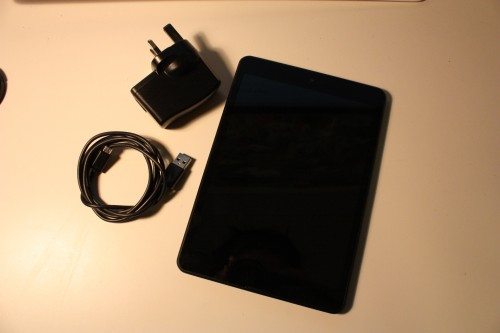 The tablet came with a microUSB cable, as well as UK adapter (since it's sold on a UK-based website).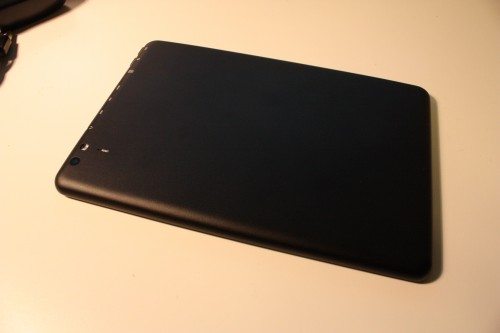 The back is made of smooth, but not shiny, plastic.  The tablet weighs less than a pound, but has a nice feel in hand.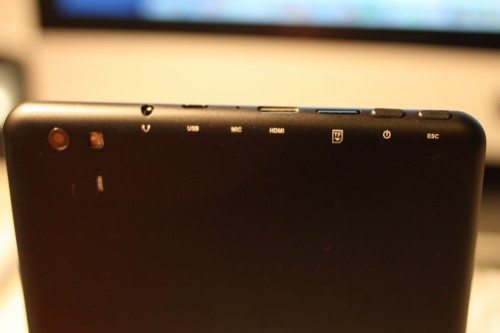 The top (or bottom?) of the tablet had all inputs and outputs aligned.  From left to right are:  Camera, flash, headphone jack, microUSB port, microphone, mini HDMI port, microSD card slot, power, and esc button.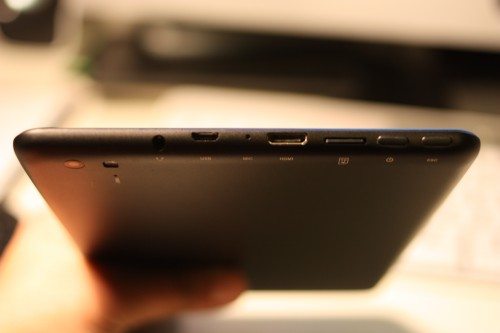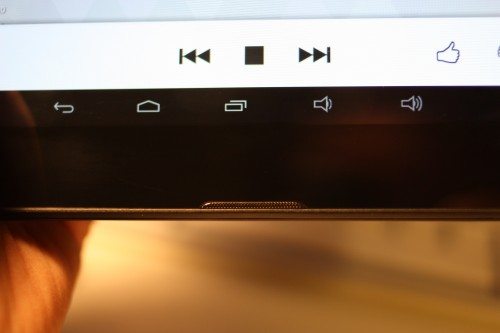 The other end of the tablet had a small speaker centered in the middle.  The sound was decent when playing audio and video, but stereo speakers would be nice. One thing I'm not a fan of is the volume control via the screen.  I much rather have a physical volume rocker button.
I had no issues connection my Bluetooth headphones to it.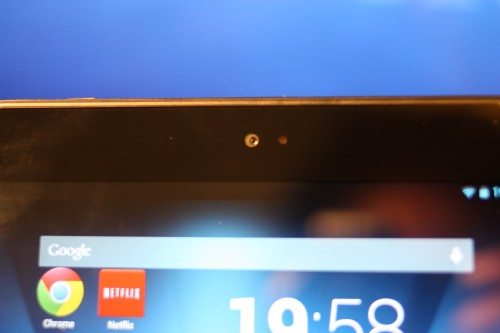 The front-facing camera is 2MP, which is good for video chat or random selfies, if you prefer!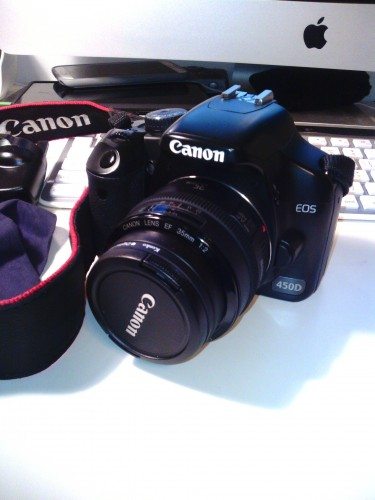 This is a photo of my DSLR taken with the 5MP back camera of the tablet.  The quality isn't too shabby.
Overall, the battery life of the tablet is pretty average. On standby, I got about three days of use (with average use consisting of checking email, RSS feeds, YouTube here and there, and podcast listening). With constant use, I needed to charge up the tablet by the evening.  The advertised battery life is about 6 hours, and standby is 36 hours, which I found to be pretty accurate.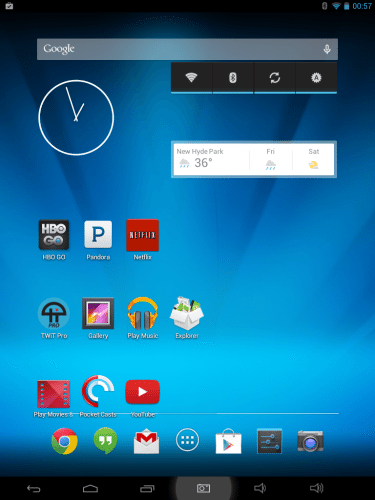 I did not have a miniHDMI cable to test the video output from the tablet, but I can image it would be a bit off, due to the native resolution of the tablet being 1024 X 768. Perhaps it's because I'm a bit spoiled with my Nexus 7 2013 tablet's HD screen, but I can notice the pixels and blocky text of the screen when reading on the tablet.  I find it similar to the resolution of the original Apple iPad mini.  Also, the responsiveness of the tablet is a bit slower compared to other Android devices.
If you are in need of a tablet with expandable storage, HDMI output, and durability, then the Sumvision Cyclone Voyager 2 isn't too bad a deal.  If you want a tablet that has a better screen and resolution, but you're not too bothered by having expandable storage or built-in output, then another Android tablet might be a bit better for your needs! The Sumvision Cyclone Voyager 2 tablet is available via Ebuyer.com for roughly $210 USD or £129.99 GBP at the time of this review.