We use affiliate links. If you buy something through the links on this page, we may earn a commission at no cost to you. Learn more.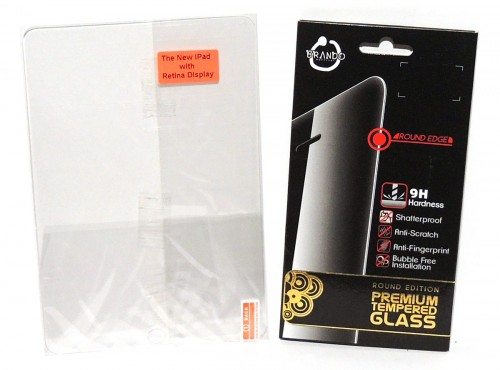 One of the perks of being a reviewer here at the Gadgeteer is that we occasionally get to see and use products before they are available to the general consumer. In this case, I asked the folks at Brando if they were going to create a tempered glass screen protector for the iPad mini and low & behold they did. They sent me a preproduction/prepackaging prototype of what they created. I have been looking forward to giving it a try since I heard Brando was sending one my way.
Note: Images can be clicked to view a larger size.
I have become spoiled using a glass screen protector on my iPhone 5 for a year now. I love the clarity and "naked" feel that the glass protectors give the surface of smart-devices. Though I did used a Skinomi plastic screen protector on my first generation iPad mini, living with the feel of the film. Since the screen of the original mini was not HD, the slight distortion the Skinomi film gave the viewing-experience was negligible. But when I applied Skinomi's HD screen protector to my iPad mini with Retina display, there was a clear difference and degradation of clarity. Many of us iPad mini owners have been waiting a long time for Apple to bring a Retina display to its smaller tablet and why, oh why would anyone want to lessen that experience with something that would take away from that, even for protection sake?

Features:
Super Slim : Specially processed and chemically treated
Rounded Edges : Smoothing touch. Less chance of edge cracking.
Surface Hardness 8-9H : Tempered glass which can protect the screen from scratches from knives and keys, offering superior durability and scratch prevention.
Oleophobic Coating : Resist fingerprint and smudges. Easy to clean
Delicate Touch : Strong silicone adhesive feature allows easy installation and firm attachment while not affecting the sensitivity of the screen. Great touch sensitivity. No sticky residue if removed.
Anti-Shatter Glass: Helps prevent glass fragmentation, protects user from injury when glass is broken.
Package Contents:
One Piece Real Tempered Glass
One Piece Microfiber Cleaning Fabric
Two Pieces Dust Remover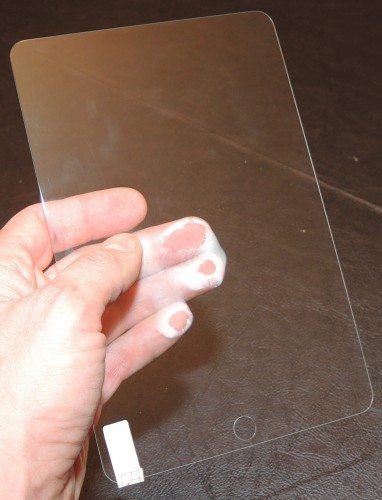 What struck me most while holding the relatively large piece of glass, what how insanely fragile it felt. I doubt it would survive being pressed on, squeezed, or bumped pre-installation. Once installed, it becomes much sturdier and rock-solid with the tempered glass having a surface hardness of 8-9H.
Installation: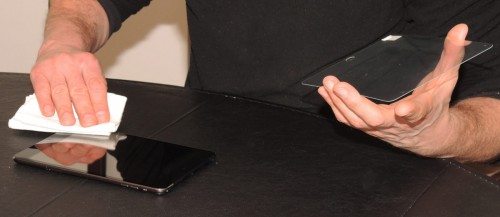 As you would with any screen or full-body protection, cleaning the surface that the protector is going on is absolutely key to a successful installation. Once the face of my iPad mini was clean and dust free, I removed the plastic covering from the silicone adhesive side of the glass protector. Compared to flimsy plastic screen protectors, applying the glass is extremely simple, easy, and stress free.
Placement is also very important in the process. The glass screen protector is perfectly fitted for the iPad mini (both first and second generation) with about a millimeter of wiggle room. But since it is a rigid piece of glass, getting its placement correct first try is easy compared to a plastic film.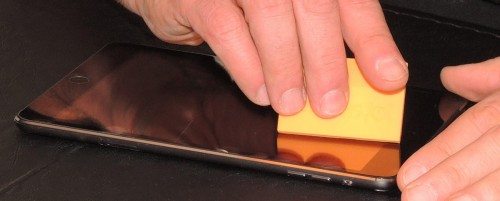 The application process is so much faster and cleaner with glass as compared to applying plastic film that require the use of liquid solution during installation. Once placed, you simply squeegee out the air bubbles from between the two pieces of glass and you are good to go. The two pieces of glass seem to suck together with very few bubbles that need to be forced out.

I know some people argue that when manufacturers started using Gorilla Glass in their screen assemblies, screen protectors became much less critical, if not obsolete. Being the AR tech-guy I am, one of the first things I do after acquiring a new piece of tech is apply something to protect the viewing surface. This applies to everything from my wife's point and shoot camera to a fancy new tablet. I think it is great that screen protectors have evolved to the next level of protection and viewing/use experience as the devices and screens themselves.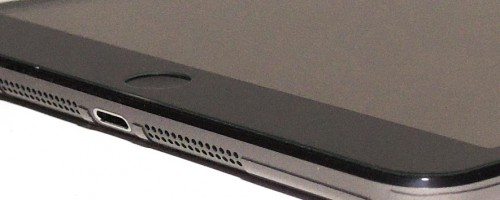 The Brando tempered glass screen protector is 0.3 millimeters thick with the silicone adhesive layer adding 0.1 for a total of 0.4 millimeter. In addition to making the iPad mini a bit thicker, the glass increases the iPad Mini's weight by 0.07 pounds bringing the RDMini's total weight to 0.82 pounds.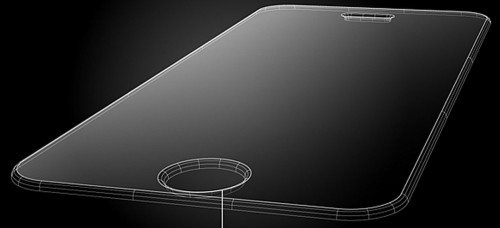 All of the edges are tapered for greater durability, no rough edges and smoother touch/feel.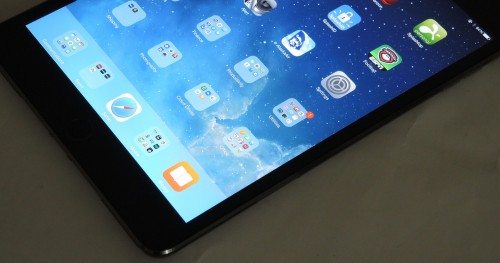 The installation of Brando's tempered glass screen protector went perfectly. Its feel and clarity are awesome (especially when compared to the film I had initially/temporarily installed) The fingerprint resistant oleophobic coating on the glass feels a bit nicer than the actual face of the iPad itself. Better yet, Brando's glass screen protector is definitely the best deal/bang for the buck currently out there. Where others are charging $50-70 for the same class of glass screen protector, Brando is only charging $33 with free shipping. Some would argue even that is too much for a screen protector, but trust me, until you try it for yourself you just do not realize what you are missing.

Product Information
Price:
$33
Manufacturer:
Brando
Requirements:
Pros:

- Great screen protection
- Surface hardness of 8-9H
- Extremely easy to install
- Preserves HD clarity & sharpness
- Tapered edges for greater durability and no rough edge
- Oleophobic coating reduces smudges & fingerprints

Cons: