We use affiliate links. If you buy something through the links on this page, we may earn a commission at no cost to you. Learn more.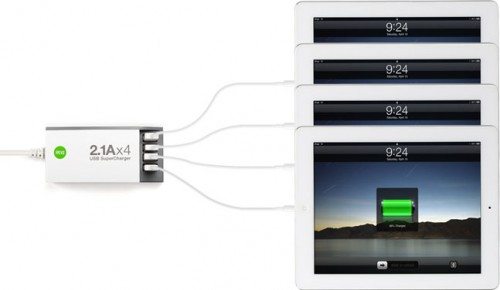 If you're anything like me, you've probably got more than a few USB-charged devices.  How many iDevices, smartphones, tablets, and gizmos do you have craving a nightly fill-up?  To complicate matters, larger devices (iPads, tablets) usually require a charge that's beefier than your regular phone charger.  Enter the IPEVO USB SuperCharger to the rescue!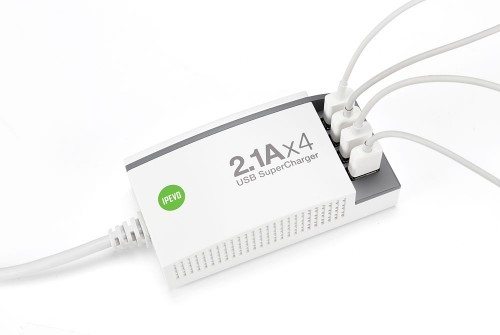 As the name implies, it's a charger… but with "supercharged" abilities.  It has four USB ports, each capable of supplying 2.1 amps of power, simultaneously.
From the IPEVO website:
Charge four iPads at the same time using a single wall socket
Great for conference rooms, classrooms, and any space with multiple iPads
Ideal for keeping your students' iPads charged in 1-to-1 iPad programs
Maximum power output of 2.1 amps for each USB charge port – no power compromises!
Also works with a range of other USB devices, like iPhone, iPod and other smartphones
Portable size — swap between tables, offices, and classrooms
AC Input: 100~120V 50/60Hz
USB Output: 5V 2.1A x 4
L x W x H: 4.7″ x 2.4″ x 1.4″ (120 x 60 x 35 mm)
Weight: 0.74lbs (335g)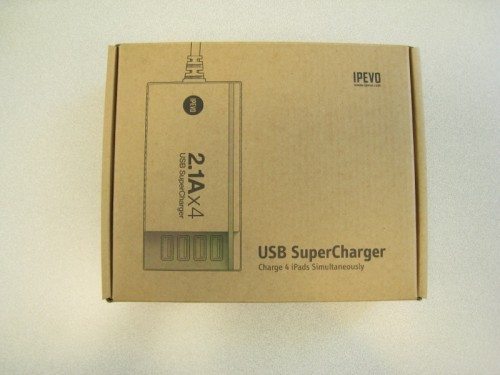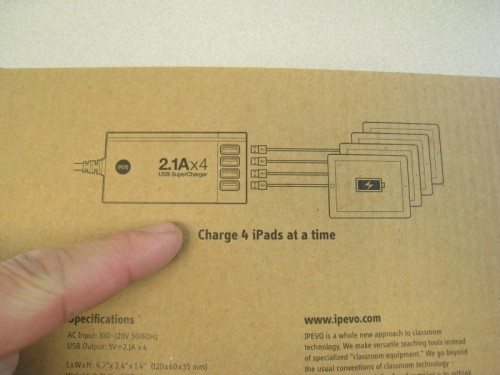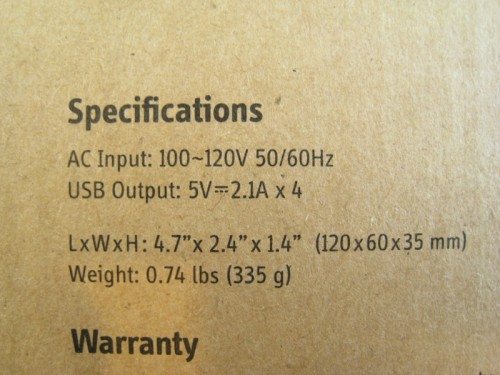 The packaging tells you quite a bit without opening the box.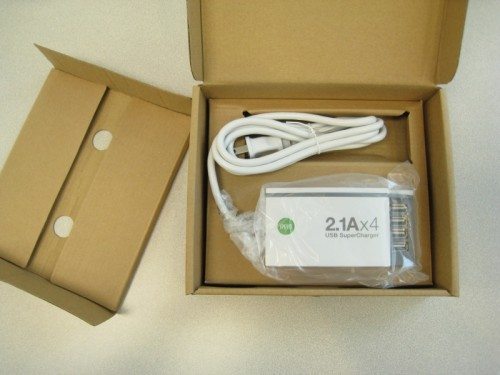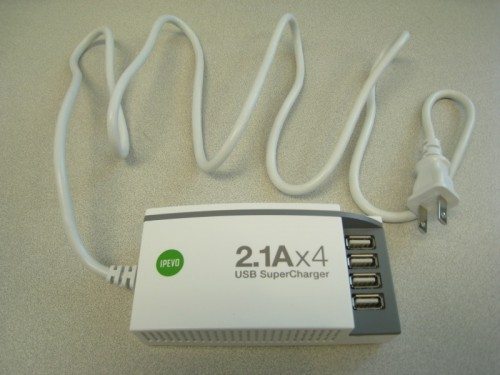 The USB SuperCharger is about the size of a typical laptop charging "brick".  The white cord is not detachable.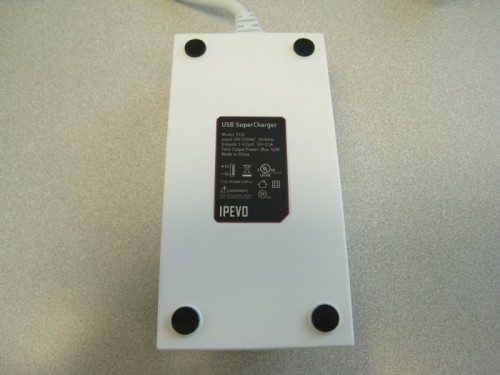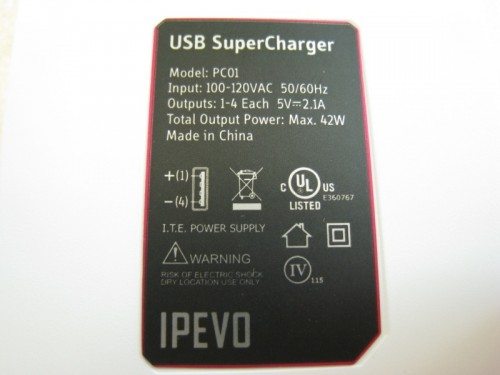 Rear view of the label.  Made in China.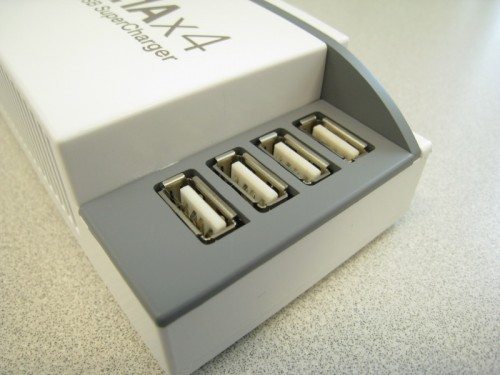 Closeup of the four ports.  Each one can handle 2.1A, which is enough for thirsty iPads or other tablets.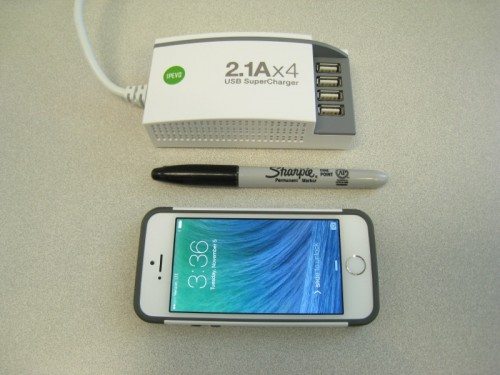 A USB SuperCharger, Sharpie, and iPhone walk into a bar…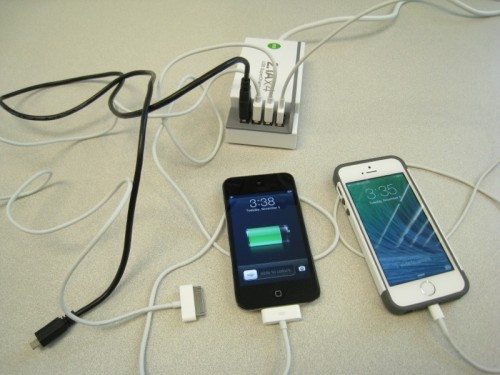 At this moment, I don't own a tablet device.  However, never at any point did the USB Supercharger break out into a sweat.
In case you're wondering if it's safe to charge non-tablets?  Won't the "2.1A" blow up your tiny iPhone?  No it won't.  The standard iPhone charger puts out 1A.  The USB SuperCharger simply provides up to 2.1A to each port if your device needs it.  The 2.1A rating simply means that port can supply all the juice your iPhone will ever need without breaking a sweat.
Know what this thing is good for?  Travel.  When I go on vacation, I usually have to pack a charger for every device.  Got an iPad?  Better make sure you pack the bigger 10W brick.  Not anymore.  One charger to rule them all.  Well, at least four devices!   In the past, I've noticed quite a few chargers I own have glowing red, green, or blue LEDs that mess up a perfectly dark hotel room.  Not here!  There are exactly ZERO distracting LEDs on the USB SuperCharger.  Sleep well!
The IPEVO USB SuperCharger has found a permanent home at my desk, and it will come with me on vacation.