We use affiliate links. If you buy something through the links on this page, we may earn a commission at no cost to you. Learn more.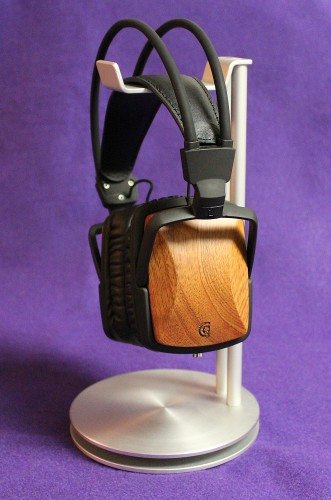 The Griffin Technology's WoodTones headphones remind me of our local weatherman. How's that for a comparison? Seriously, I have been reviewing many headphones in many price ranges, with the sweet spot at about $100-150. Expensive enough to sound good, yet not so expensive that you have to mortgage the house. And therein lies the problem. So many companies are making headphones in this price area, that even though they all look and sound good, they usually sound similar. So picking up a pair to test and review means I get to write another review that will most likely read similar to the last review; much like the weather here in Florida where I live. Every day is almost a carbon copy of the day before or the day after. Now, do you get the analogy?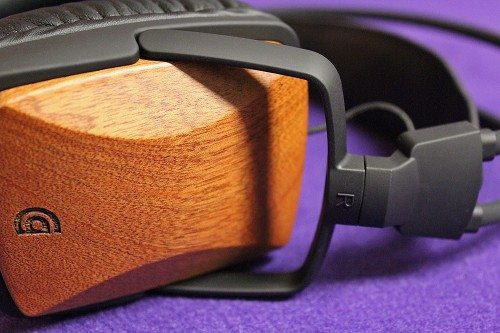 So what can a company do to stand out from the crowd? There are many ways to differentiate oneself: unique materials, design, sound, or other tricks. Griffin WoodTones' claim to fame are their housings (earcups) made of wood – or in Griffin's case, three kinds of wood: dark walnut, blonde beech or sapele. My review model is dark walnut, but the type of wood chosen shouldn't affect the sound.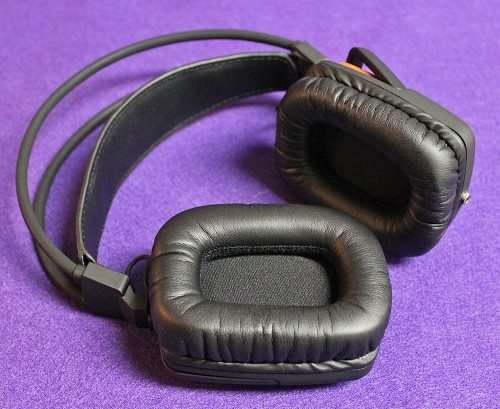 The WoodTones are rectangular in shape instead of the more common round or oval shape. Griffin states that this is more natural for a human ear shape. After wearing them for hours, I can understand that kind of logic, although I have also worn some very comfortable round headphones, so the shape is not all that paramount to achieve a similar comfort level. However, the WoodTones are one of the most comfortable headphones I have worn. It's a mystery to me how some much more expensive headphones are not this comfortable.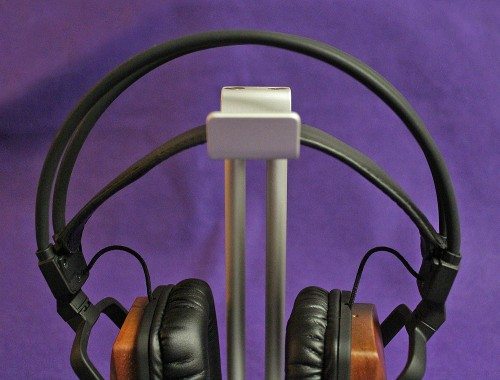 The WoodTones have a one-size-fits-all headband that eliminates the need for any settings; a nice touch I've seen in other headphones that I have since come to appreciate. The plush earpads are soft, even if they aren't real leather, which could also increase the chances of sweating for people prone to perspire. There is a built-in mic that works with Apple devices. The earcups rotate so that the phones can be stored flat, however, they do not fold which makes them awkward for commuting. They don't even have a case, which is unfortunate. The cords are removable, which is always a good thing.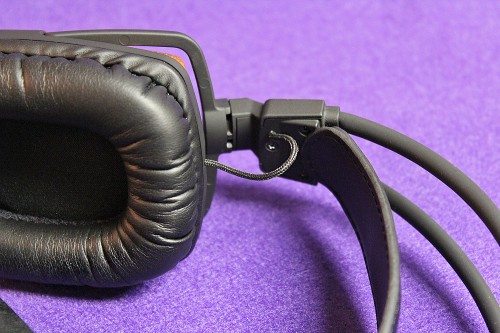 Since the WoodTones are all about the wood housings, how do they sound? There are some advantages: wood is light in weight, which helps with comfort; and wood can have a dramatic effect on the sound quality. Wood has natural acoustic properties that can make vocals warmer and round off potential harsh edges in higher frequencies. Again, I have heard many excellent headphones made of other materials.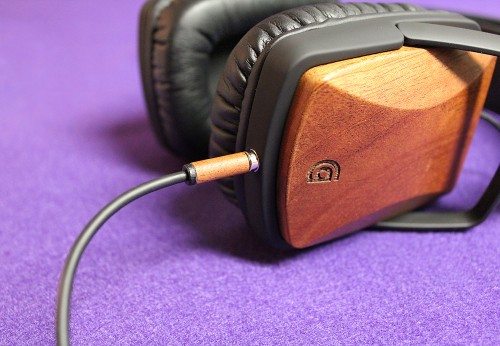 Whether it's the wood or not, the WoodTones do sound warm, and fun. By fun, I mean they are easy on the ears. They can be listened to for hours with little to no fatigue, plus they are not so accurate that they can't handle less than ideal music files. More expensive and accurate headphones sometimes sound really bad with lower resolution MP3 files. They are designed for higher-res files which provide more musical information. The WoodTones aren't that picky. While they may not be the most accurate-sounding headphone available, they are forgiving with MP3s and are capable of smoothing out quite a bit. So if you have a bunch of MP3s you've been collecting for years, you might be better served with a headphone like the WoodTones rather than spending more to much more on headphones that will only make you dislike your tunes. Weird, huh?
Product Information
Price:
$99.99
Manufacturer:
Griffin Technology
Retailer:
Griffin Technology
Pros:

Warm, forgiving sound
Comfortable
Self-adjusting headband

Cons:

Less accurate than other headphones
No case