We use affiliate links. If you buy something through the links on this page, we may earn a commission at no cost to you. Learn more.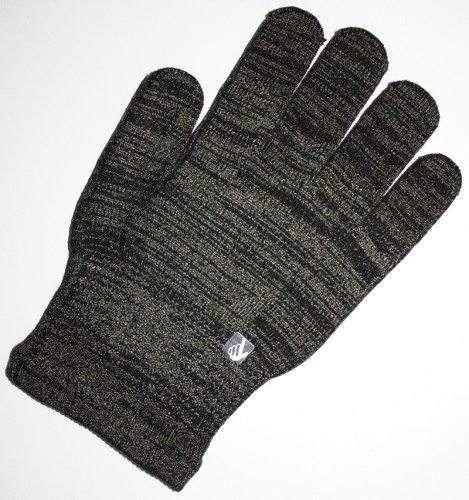 Ah, winter. When touchscreen phones first became popular, this time of year meant no gloves, or no phone. Now, there are a ton of gloves on the market. My last pair of gloves left the touchscreen sensitive fingertips freezing cold, to where I had to wear gloves over them in order to stay warm. I am hoping that the Urban Style Touchscreen Gloves by Glider Gloves can save the day and have the comfort of my old pair, but keep my hands warm this season. Let's see if they have managed so far.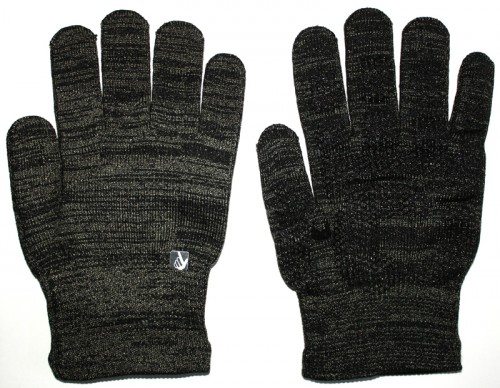 The Urban Style gloves have the same look as the cheap pairs you find in a bin for two dollars. However, they are much sturdier and thicker and also allow for you to use touchscreen devices with any finger you choose. I was amazed with the touchscreen sensitivity. These gloves, by far, had the best touchscreen sensitivity of any I have tried on or used.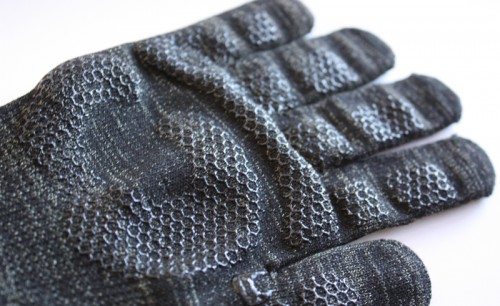 The palms and lower fingers have rubber gripping to prevent your phone from sliding out of your hands while holding it. I found it also very convenient for driving, as it kept a good grip on my steering wheel while I was making turns.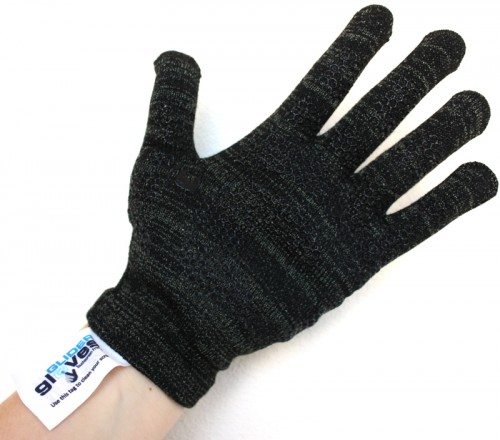 The gloves come in a variety of colors and sizes. Using their sizing chart, I judged that I was a small. The fit worked out well. If you are on the cusp and have thick fingers, I would recommend getting the bigger size since I have really skinny fingers and they fit around mine perfectly. Glider Gloves also made their tag into a cleaning cloth. I thought that the tag would be annoying and itchy like most tags and I would be cutting it off soon after testing, but I was mistaken. Though, in order to use the tag as a cleaning cloth, you must remove your glove first.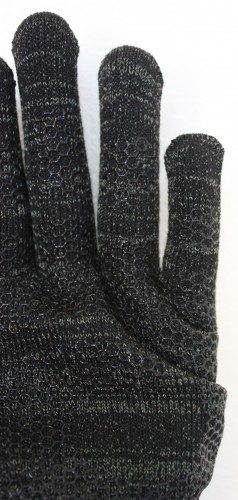 I had one big problem with these gloves. Their fingers are straight across, which does not conform to what normal hands look like. The cheap gloves you find in the two dollar bin can do this because they are so light and flimsy that they mold to your hands. These gloves are thicker and sturdier, which means you have to choose between your pinky finger being partially out of the fingertip, or have it bunched up around the pinky like the above picture, which will eventually push upward enough to cause your pinky to slip partially out of the fingertip anyway. I checked two pairs of older gloves I had, and checked other people's hands to make sure mine were not unique, and all arced downwards slightly on the pinky.
Since this was so annoying, I actually stopped wearing these gloves after I was done testing them out. They are great in every way except the fit of the pinky. If Glider Gloves can manage to fix this, I would recommend them to anyone who is looking for a pair of gloves, since the price is good, they kept my hands warm, and the touchscreen sensitivity was excellent. Until then, unless you have hands that go straight across (or your pinky is nice and tall) like these gloves, I cannot recommend thes, as there are plenty of other gloves out on the market at this price that fit comfortably. Since gloves are worn for longer periods of time, comfort is very important, and I hope that Glider Gloves can modify their next pair of gloves to fix this issue because they have the potential to be wonderful gloves.
Product Information
Price:
$24.99
Manufacturer:
Glider Gloves
Pros:

- Works perfectly on touch screen devices
- Stylish
- Keeps hands warm

Cons:

- Pinky needs be angled down more to fit a hand properly