We use affiliate links. If you buy something through the links on this page, we may earn a commission at no cost to you. Learn more.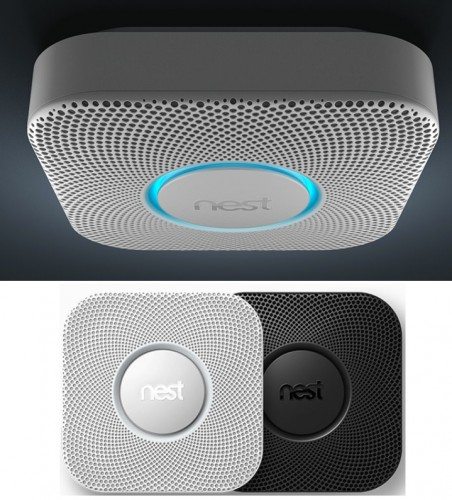 The Nest Protect, from the makers of the Nest Thermostat, aims to change the way your home smoke alarm works.  The Protect monitors smoke, heat, and carbon monoxide levels in your home.  It's smart about how it alerts you to possible emergency conditions, too.  You tell the Protect what room it's in, so a human voice can alert you with a "Heads up.  There's smoke in the kitchen."  and a yellow light as an early warning before beginning to blare an alarm.  Because the Protect has a motion detector, you can simply wave your hand under it to stop the klaxons before they begin if you've simply burned the toast.  If conditions warrant, you'll see a red light on the Protect and hear "Emergency.  There's smoke in the kitchen."  If you have multiple Protect monitors, they can all speak so you'll hear the warning for the bedroom even when you are in the living room.  If you also have a Nest Thermostat, it will turn off the gas furnace when the Protect detects elevated levels of carbon monoxide in your home.  With the Android or iOS app, you can receive alerts and interact with your WiFi-connected Protect from anywhere.  The Protect also acts as emergency lighting; it will turn on a light when it senses motion.
Protect is available in black or white and in wired or battery-powered versions for $129.  You can pre-order the Protect now at the Nest website, or you can sign up to be notified when the Protect is available.